This is a sponsored conversation written by me on behalf of Banana Boat®. The opinions and text are all mine.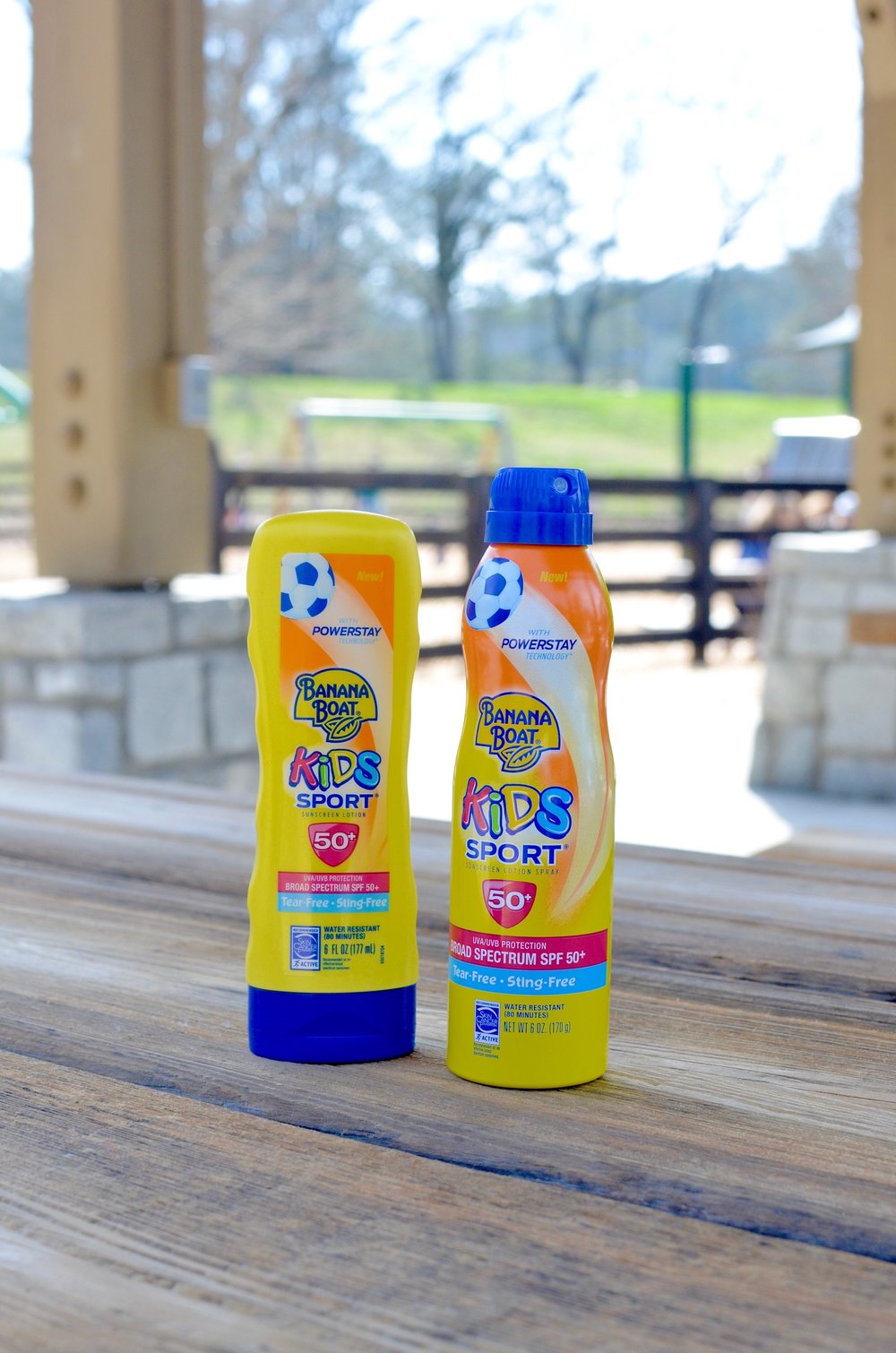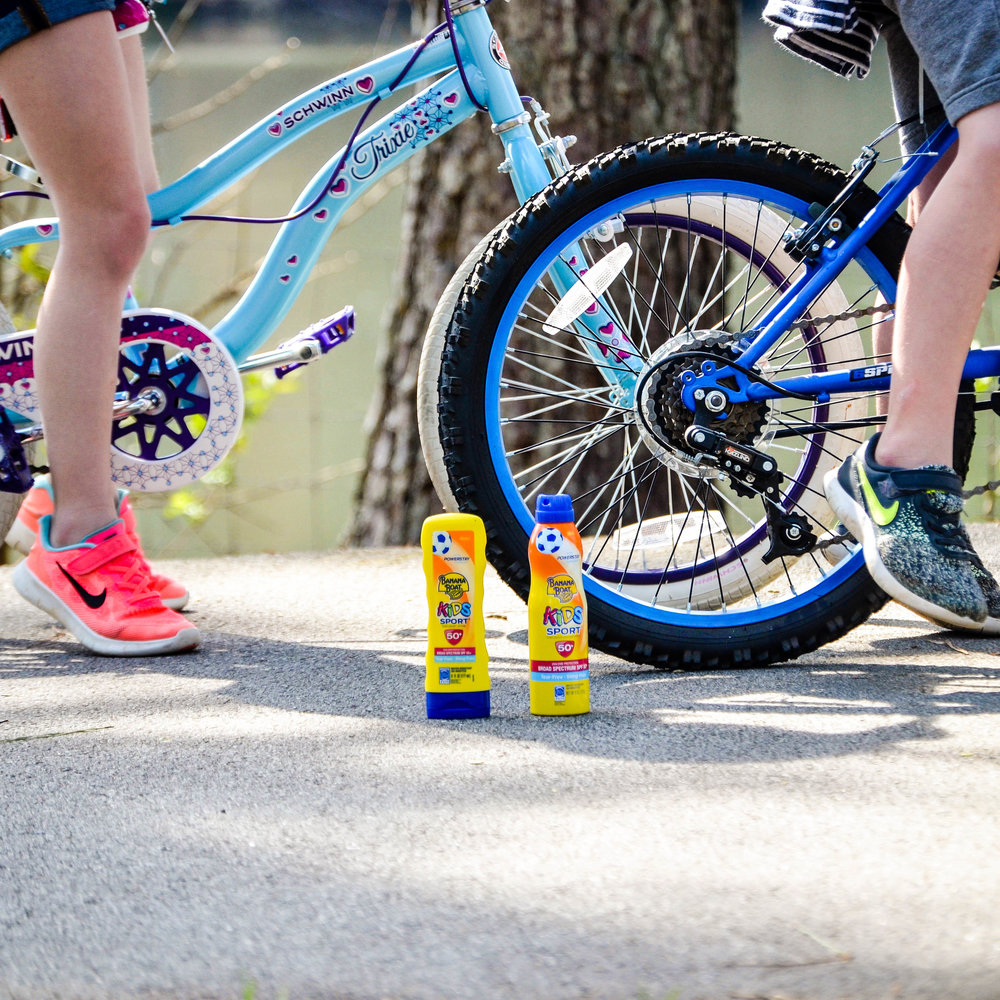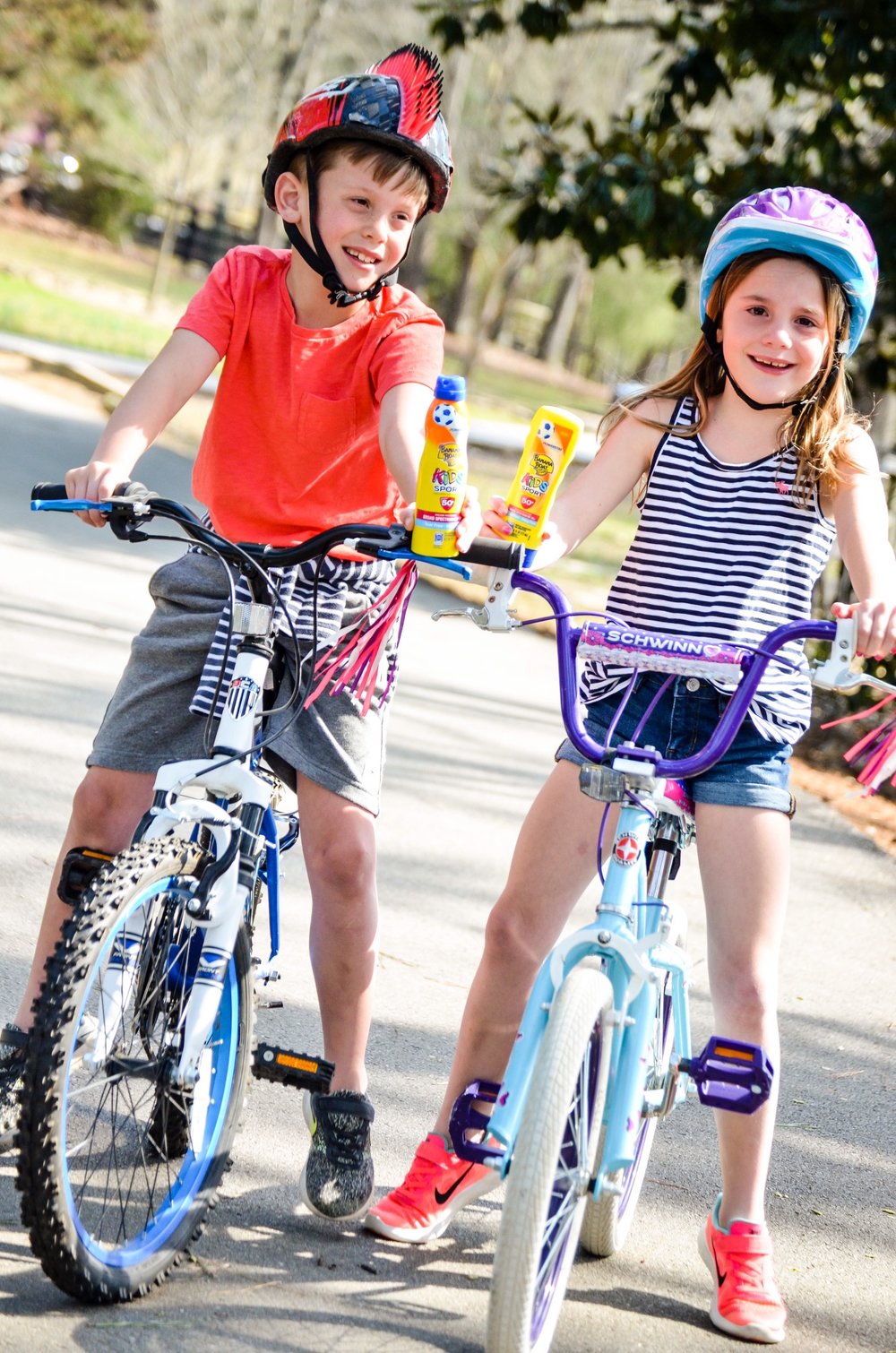 The season of warmer weather, longer days and lots of sunshine is fast approaching! Can I get a hurray?!! My kids and I could not be more excited to welcome summer and all the fun outdoor activities this glorious season entails!
My twins, Jack and Lily, love playing outdoors, and as a mama, there is nothing I prefer for them to do more than to adventure, explore, create and run free outside!
In addition to our family's annual summer beach trip, some of our favorite warm-weather pastimes are long pool days, boating on our local lake, hiking in the nearby North Georgia Mountains and taking family bike rides on the nearby greenway. Of course all of these activities typically involve ice cream or another cold, refreshing treat!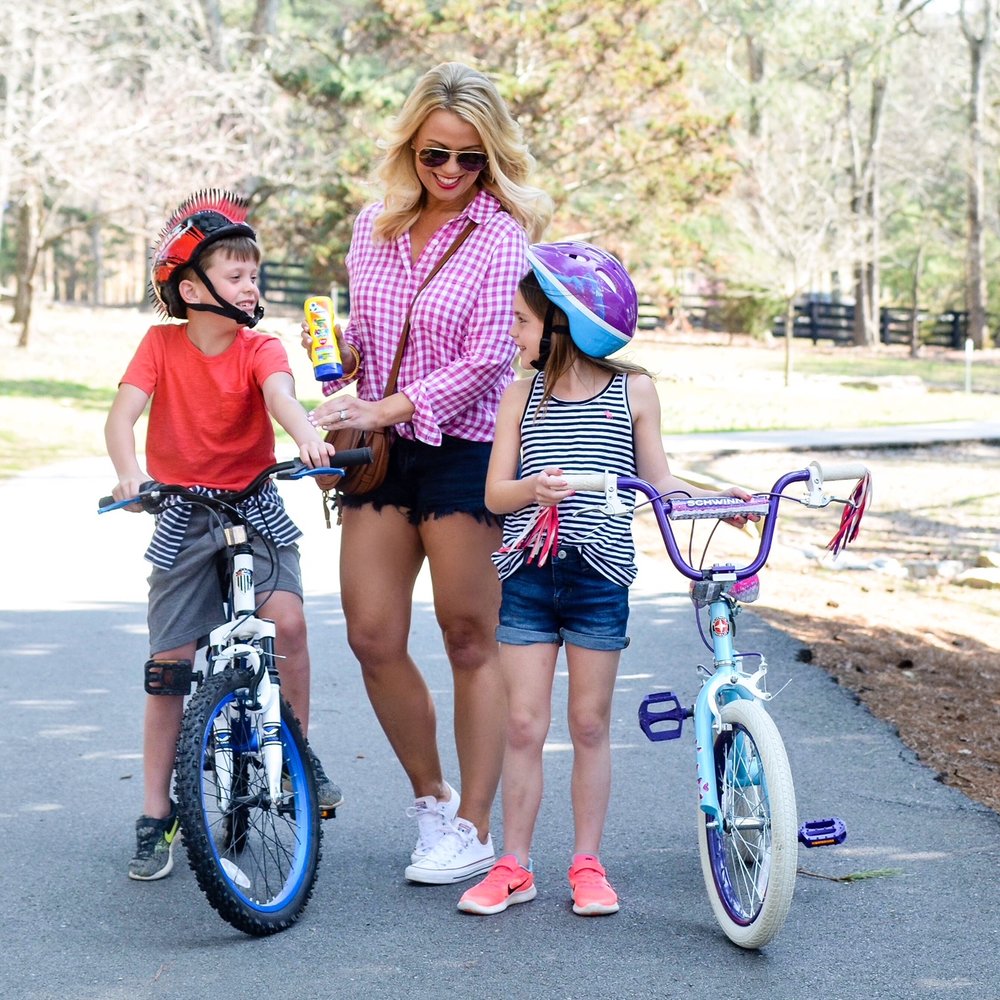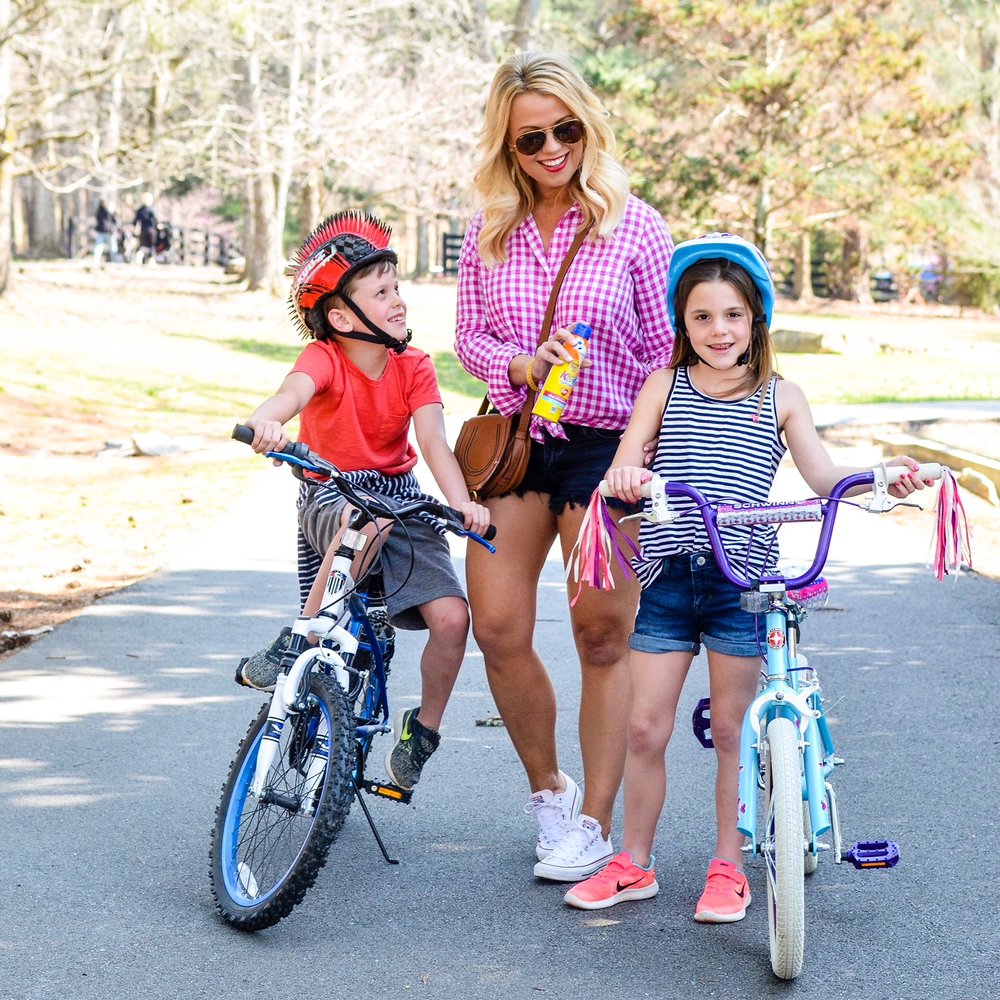 A well-known "rule" in our house is that we religiously apply sunscreen before we head out to have fun in the sun.
Since few kids "enjoy" the process of applying sunscreen, I am always on the hunt for an effective sunscreen that is kid-friendly and keeps the application quick and simple!
I was recently introduced to Banana Boat® Kids Sport Sunscreen, which I purchased at Walmart.
This sunscreen gives both a mama and her kiddos everything they could hope for in a sunscreen:
· Provides safe and effective broad spectrum UVA and UVB protection
· Tear-free and sting-free formula that's mild and gentle enough for kids' sensitive skin
· Light-weight, quick absorbing formula that won't run into eyes
· Water-resistant formula (up to 80 minutes)
· Recommended by the Skin Cancer Foundation to protect against the sun's harmful rays
· Stays on in seven conditions – sun, pool water, ocean water, wind, sweat, sand and even 100 degree heat**
**7 conditions does not apply to tanning or oil products, SPF 100 lotions, lip balms, Kids FREE and Zinc Faces.
We have been using the Banana Boat® Kids Sport Sunscreen Lotion with PowerStay™ Technology SPF 50+ on faces, necks and ears, and the Banana Boat® Kids Sport Sunscreen Lotion Spray with PowerStay™ Technology on the rest of the body.
Jack and Lily love that the application process is easy and that there are no tears or stinging involved. They also appreciate that we don't have to reapply too often due to the water-resistant formula and PowerStay™ Technology. As their mama, I appreciate knowing my kids' skin is being well protected while they swim, bike and play!
Here are a few helpful sunscreen application tips :: Apply a golf-ball sized portion (about an ounce or 2 tablespoons) of Banana Boat® sunscreen lotion to your entire body and your child's at least 15 minutes before going out in the sun. Reapply the sunscreen every two hours or immediately after swimming, sweating or towel drying. For sunscreen sprays, spray liberally and spread evenly on the body by hand at least 15 minutes before engaging in outdoor activities. For your face, spray the sunscreen in your hand and then apply to the face.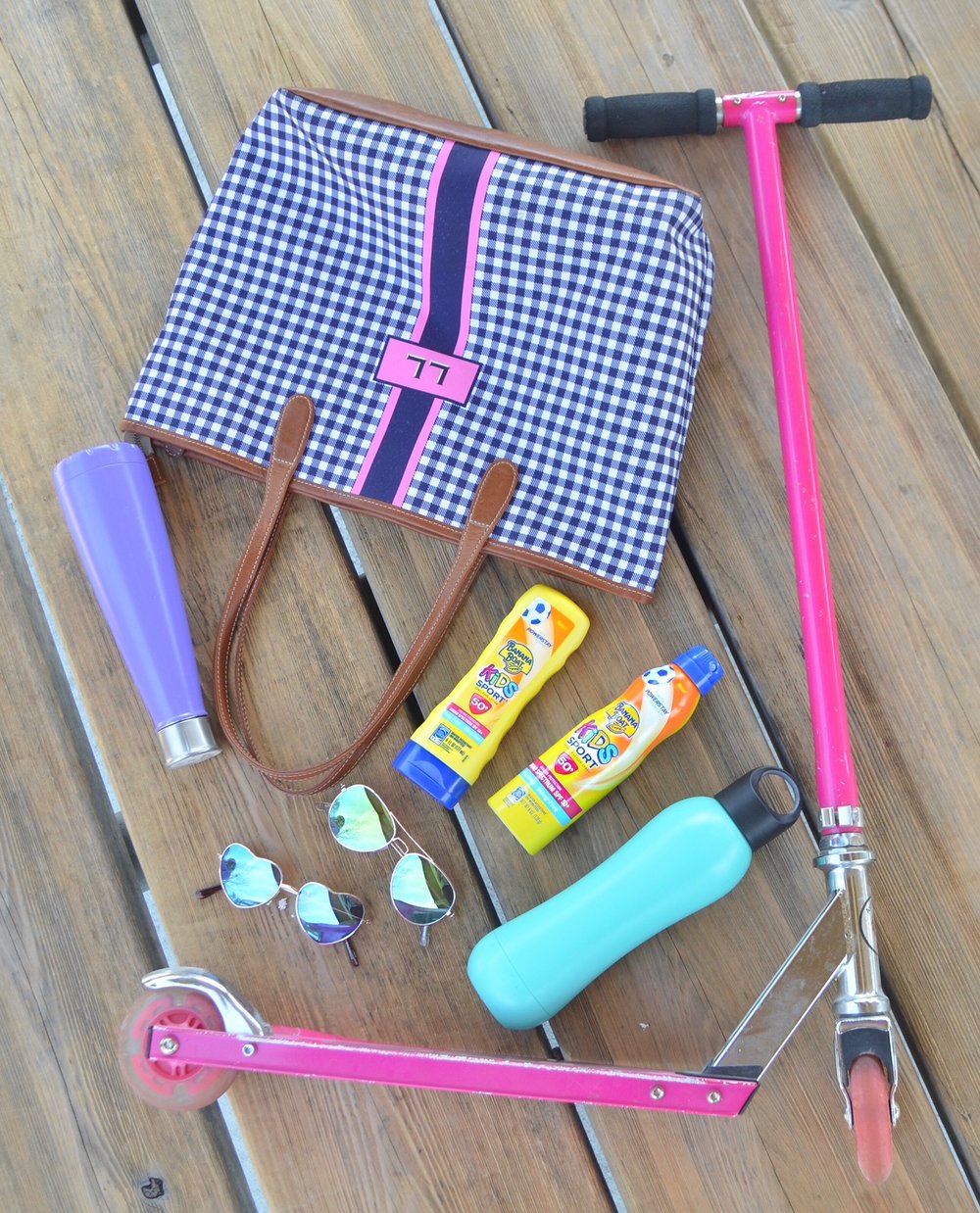 Last but not least, be sure to head over to the Banana Boat® Summer Fun Pinterest board for lots of fun in the sun inspiration, and to take advantage of the $1 off Ibotta rebate offer for $1 off any Banana Boat product (some exclusions apply) from 4/4/18 – 5/30/18. You can find these sunscreens conveniently at your local Walmart.
Here's to lots of fun in the sun this summer, and to protecting skin while doing it!
Stylishly yours,