I've never been much of a sneaker wearer, besides for exercising, until this year. Once I took the plunge and ordered some stylish sneaks to wear outside the gym, I have a newfound sneaker-obsession and am not quite sure how I lived without them!
As you have probably noticed, sneakers of all colors, styles and materials are trending in a major way. It's always nice when a "trend" is practical and comfortable, isn't it?!
If you don't yet own a pair of stylish sneakers, I encourage you do snag a pair immediately. A pair of fun sneakers can be worn year round, with jeans, leggings, skirts, dresses and shorts and are especially perfect for travel, weekends and for all your mama's trying to look stylish while chasing after your kiddos!
Here are a few of my tried and true favorite pairs of sneaks, plus some inspiration on how to style them ::
This Steve Madden pair was my first pair of cute sneaks. They are $59, crazy comfortable, and seem to pair effortlessly with almost anything. I started with the black, and then snagged the same pair in a fun metallic rose gold pictured below. If you don't yet own any fun sneakers, black is a great place to start. These shoes also come in a gorgeous blush!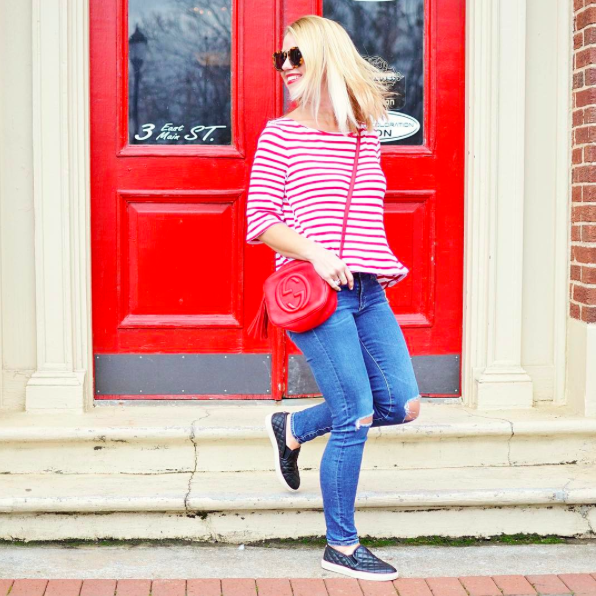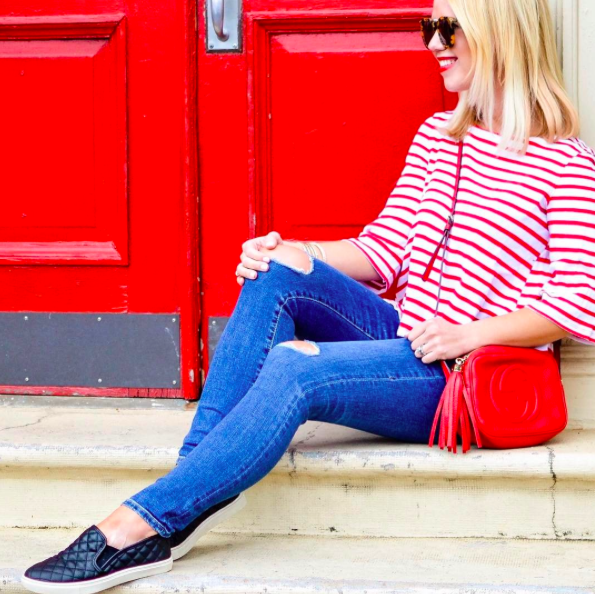 outfit details :: sneakers, top, jeans, similar bag, sunglasses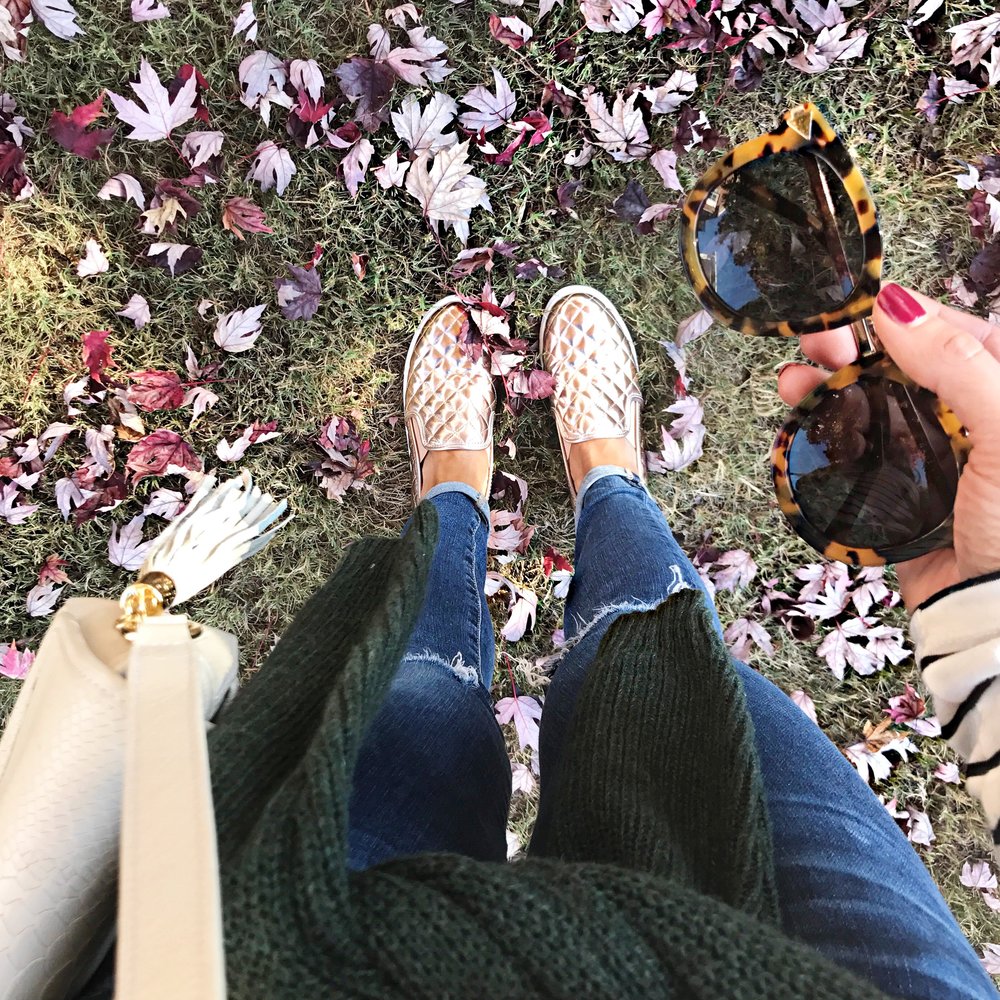 outfit details :: sneakers, jeans, sunglasses, sweater
This blush pair of Steve Madden's is my most recent sneaker purchase. This shade of pink goes with surpringly SO much! I wore them these three ways the first week of owning them! This color is perfect to wear all Spring and Summer. On a sizing note, I recommend sizing up half a size in this pair. They are also available on Amazon in four colors here.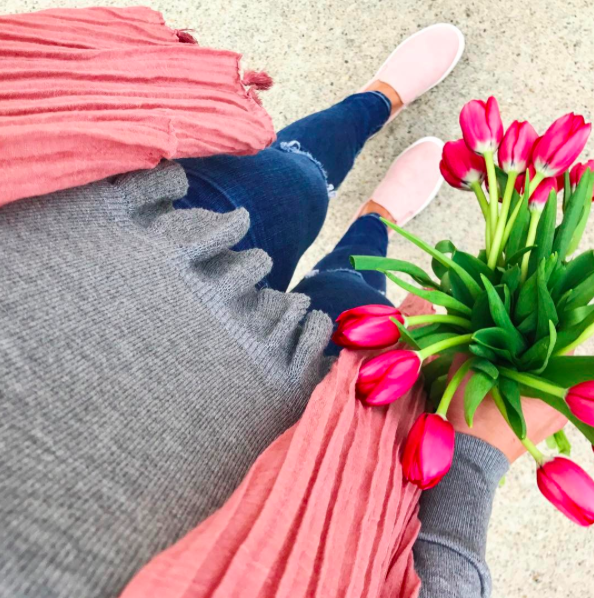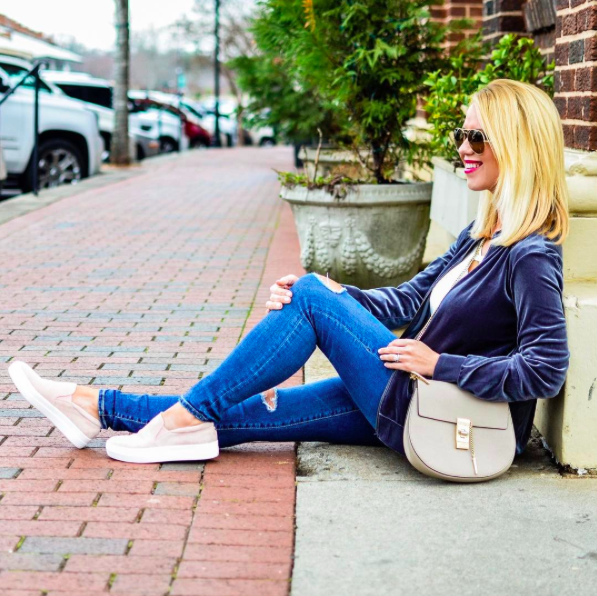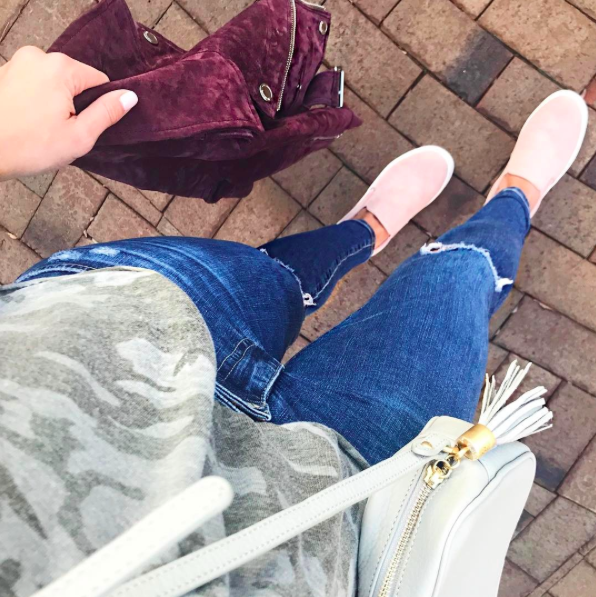 outfit #1 details :: sneakers, ruffle top, scarf
outfit #2 details :: sneakers, jacket, tee, jeans, bag
outfit #3 details :: sneakers, tee, jacket
Textured sneakers like this velvet pair is a fun way to jazz up an outfit! If you already own a "basic" pair of kicks, an unexpected texture is a way to expand your sneaker collection. These also come in blush!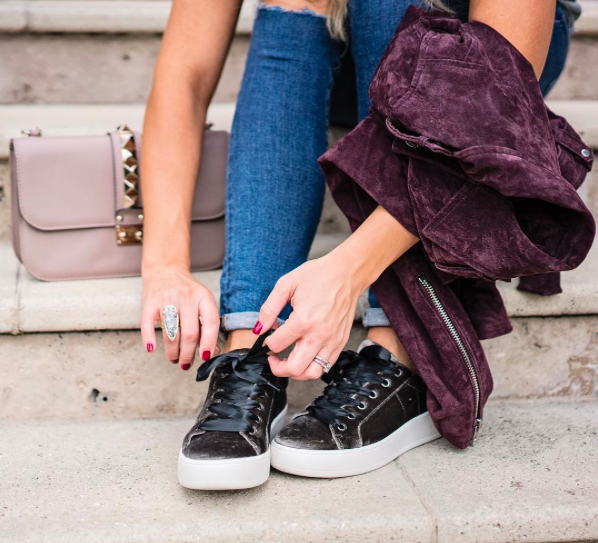 outfit details :: sneakers, jacket, jeans
Last but not least, I love the look of a sleek pair of Nikes, like this pair that I recently wore to Disney. I wear these both for working out and with jeans and leggings for my daily "mom style." You cannot go wrong with a classic atheleisure look like these.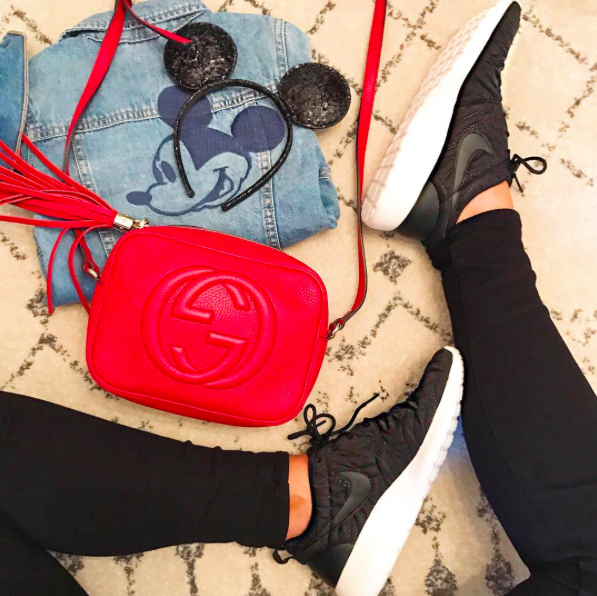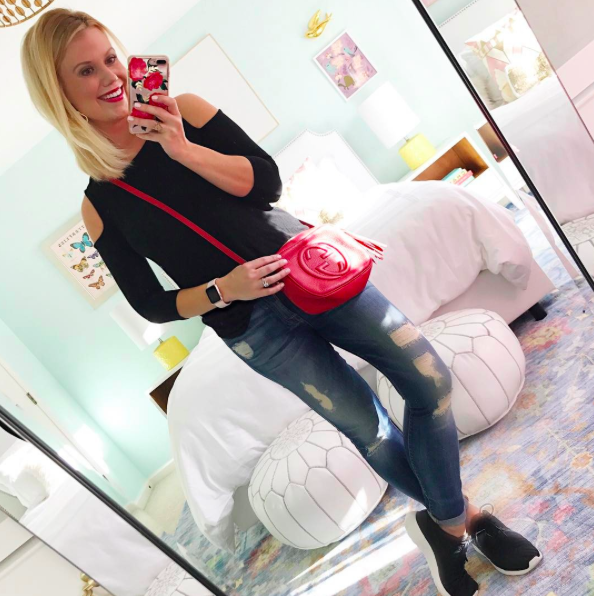 outfit #1 details :: sneakers, mouse ears, similar bag, jacket
outfit #2 details :: sneakers, tee, jeans, similar bag
More fabulous sneaker options to shop ::

Stylishly yours,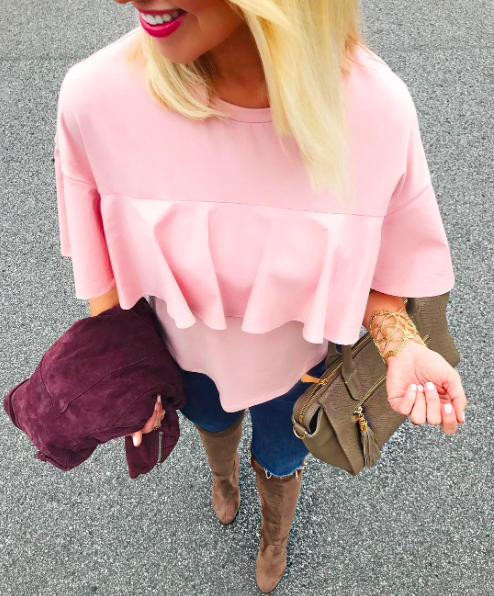 P.S. Since we are on the topic of casual style, I wanted to share this adorable ruffled tee that I posted to Instagram yesterday. It's just $35 and also comes in navy. I know it will sell out quickly, so I wanted you all to have a chance to snag it before its gone for good. It's a perfect top to transition into Spring, and also a great tee to pair with sneakers! I am wearing a size small for reference. On another note, this satchel which I wear all the time, is on SALE!