It's a running joke in our family that a certain someone (ahem) will inevitably publish a yearly, extremely helpful, and not at all annoying, Christmas wish list.  It may or may not come complete with links, sizes, and alternate items.
What? I can't help it if I just want to make things easy for others at Christmastime.
I'm nice like that.
Thanks to technology, and fun websites like Polyvore & Pinterest, my wish list is now prettier! And more colorful! And unfortunately, a little bit longer.
You're welcome, John, I mean, Santa.
1.  Minnetonka Triple Fringe Boots: I've literally wanted these boots for years, but have gone back and forth on whether I can actually pull them off.  You know, being a mother in my 30's and not an Indian princess.  But then, I'll see someone wearing them and immediately think "She looks adorable! And it's kinda sassy that she swishes when she walks, right?"  Right. I'm going for it.
2.  Sparked Neon Belt:  I would love to own this little pop of neon.  You know, for when I can actually see my waist again.
3.  Kendra Scott "Rayne" Stone Tassel:  A pendant necklace like this one is super versatile in any wardrobe! I especially love it in the mint or black, but it comes in all kinds of fun colors.  And if you can't decide, that probably means that Santa should bring you two.
What?
4.  David Yurman Crossover Ring:  There is about as much chance of me finding this under the Christmas tree, as there is of  me being asked to be one of Justin Timberlake's backup dancers.
But a girl can dream.
5.  Scallop Tied Booties:  THESE. BOOTIES.  They are beautiful.  And I kinda love them in a way that could be classified as stalker-ish and weird.
6.  Ruffled Fleur Robe:   Let's be honest.  Expecting a baby in January is a legit excuse for spending an unhealthy and shameful amount of time in your pajamas.  This robe might just make me feel cute while doing so.
7.  Topshop Perforated Leather Crossbody Bag:  I love this bag so much that I kind of want to marry it.  Unfortunately so did everyone else, and it's now sold out. But this one is very similar, and if it's nice to me, I could be persuaded to marry it instead.
8.  Hunter Fair Isle Boot Sock:  I know, I know.  I live in Atlanta.  I know nothing of true cold weather, and am a total sissy when it drops below 40 degrees.  I admit it.  But these would totally  help, right?
9.  Minnetonka "Cally" Slipper:  Again, see above re: spending an insane amount of time snuggling with a newborn baby in my PJ's, while watching lots and lots of TV.  These slippers are practically a requirement.
10. Kate Spade "Live Colorfully" Perfume:  This perfume smells INSANELY good, y'all.  It may even have magical powers to get husbands to agree to watch the Real Housewives with you.
I'm just saying.
And because I just couldn't limit it to 10 items, here's a little bonus fun: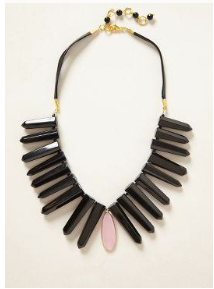 What's on your Christmas list?  We'd love to hear about it!  Hit us up on FB, Twitter, or Instagram, and don't forget to use the hashtag #editbylauren.
Until next time,