"We empower people to see beautiful in themselves and others and we give to causes creating more beautiful in the world." -See Beautiful
This is the text that greets you when you visit the homepage of See Beautiful's website. Which basically just makes me feel ALL THE FEELS, while wanting to buy ALL THE THINGS.
(Well played, See Beautiful. Well played.)
So, while I would usually tell you all about how wearing a long vest with a tank is SO SO FETCH, today, I'm gonna keep the focus on this fabulous tank. Not only is it comfy (duh), adorable (duh again), buying it supports a company that wants you to see the beautiful in yourselves, and create more beautiful in the world.
(Basically, if you don't buy it right now, I'm gonna reach through this computer and smack you.)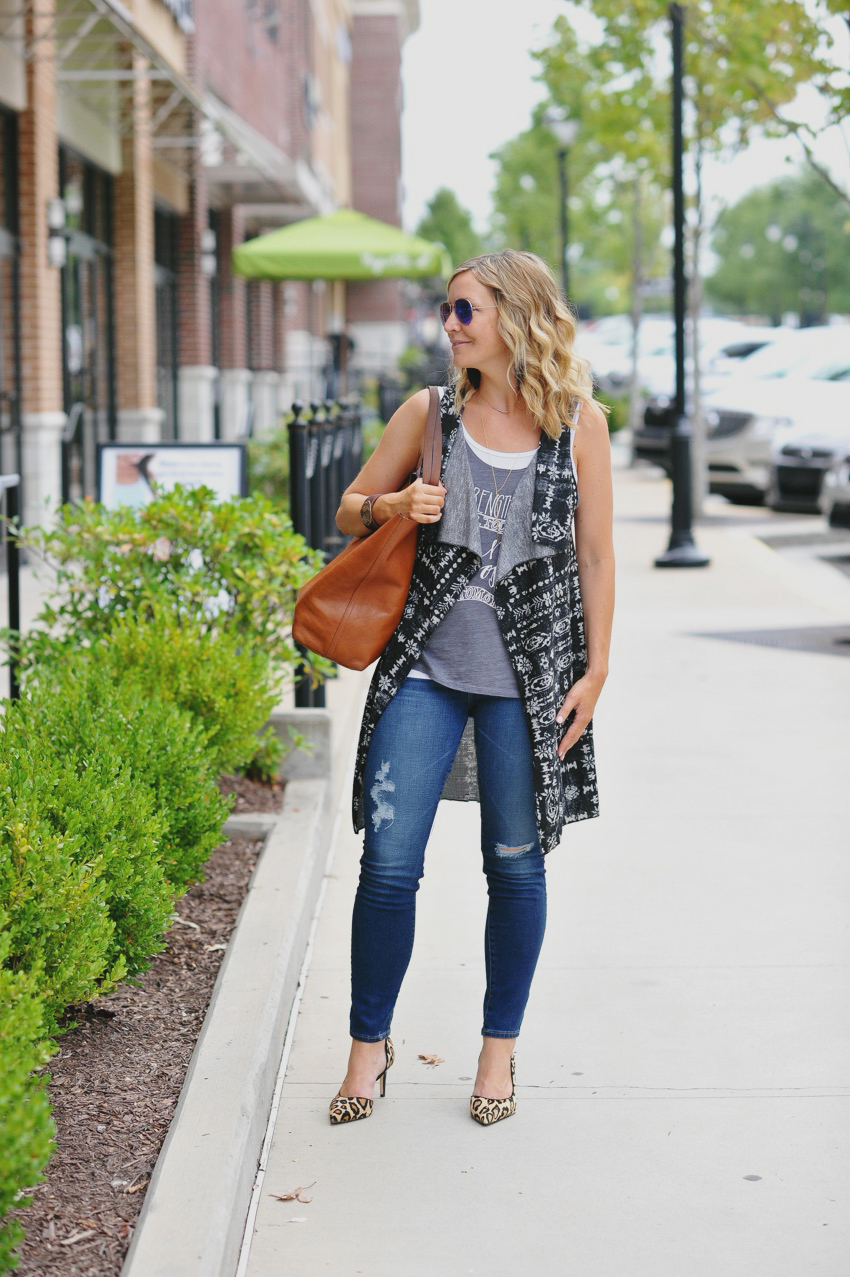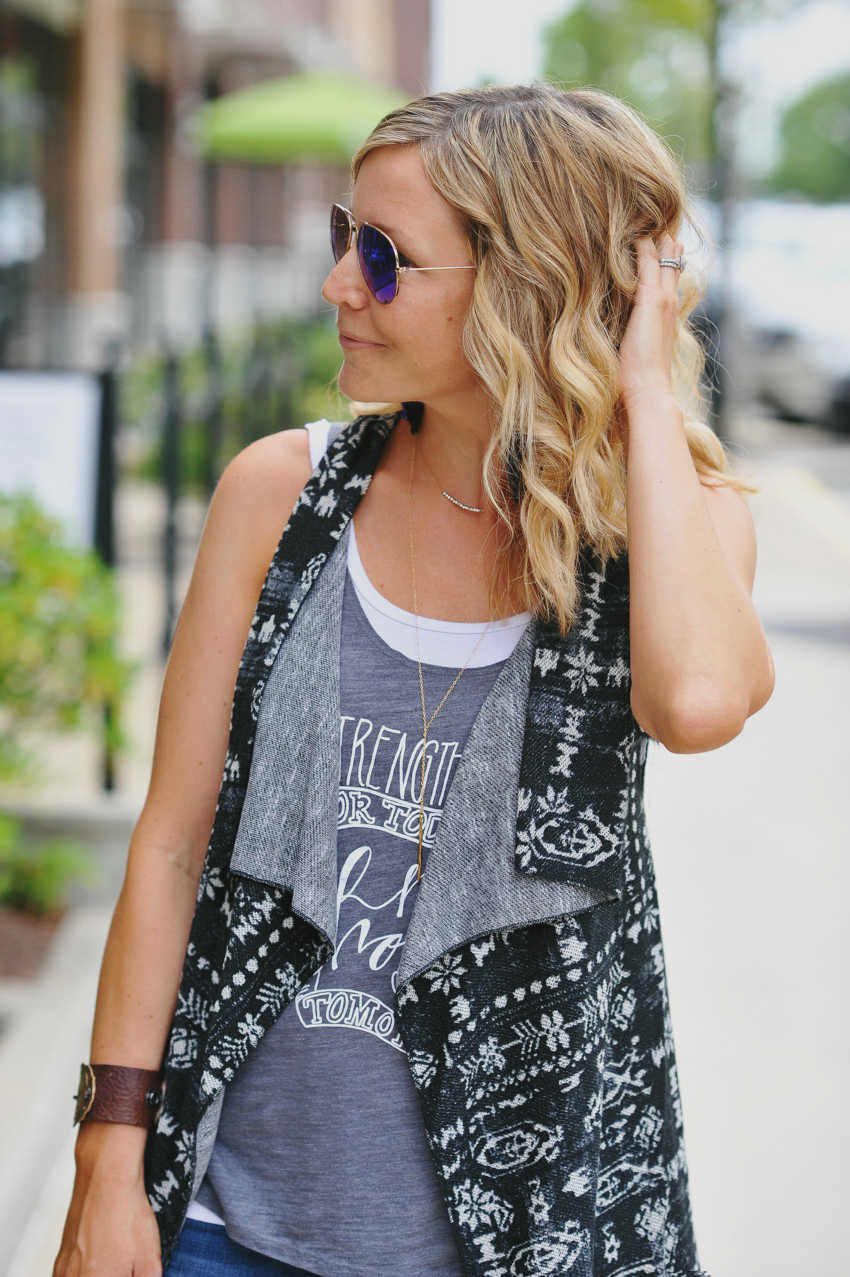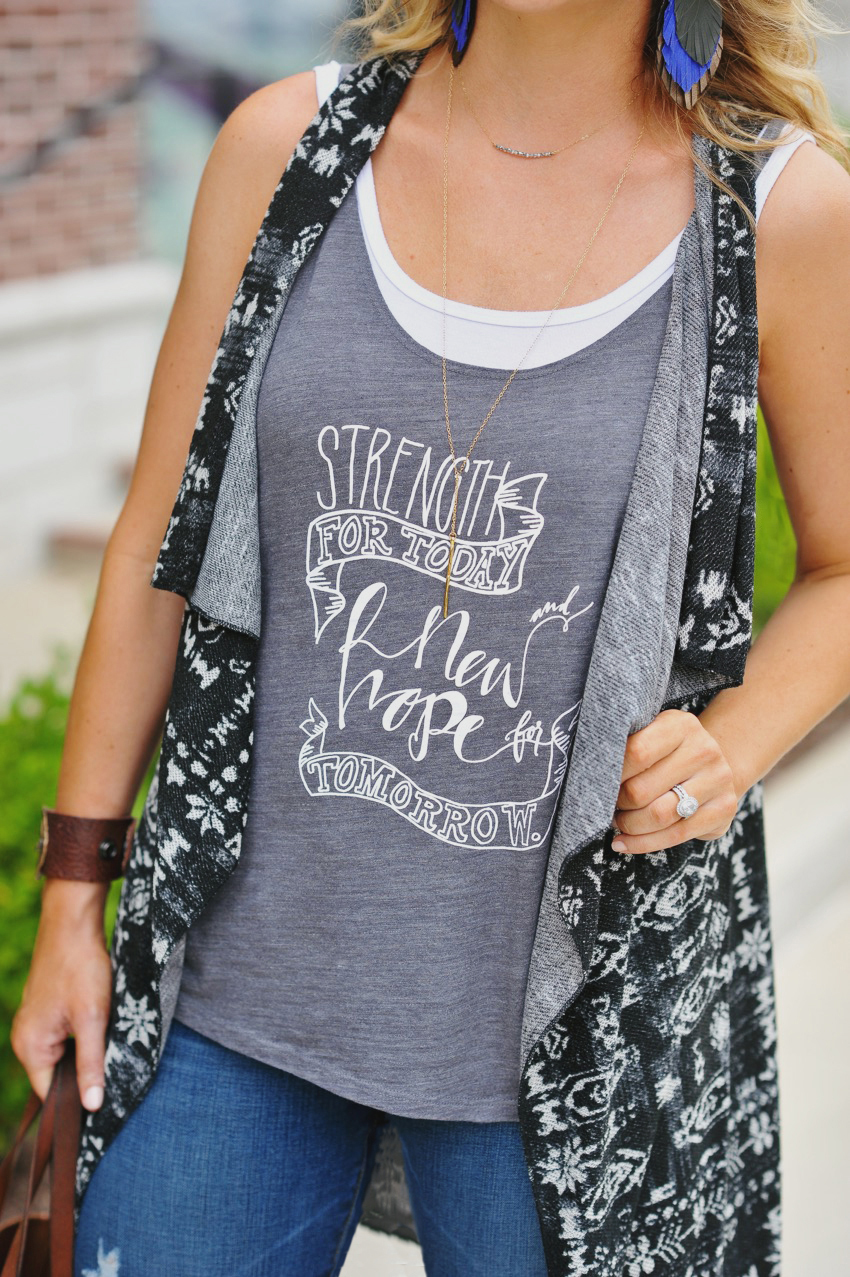 see beautiful tank | nordstrom vest | AG denim | sam edelman shoes | noonday earrings | madewell tote | gorjana pendant | images by jnelly photography
Now, for those of you NOT into cute tanks, number one: GET YOUR MIND RIGHT, and number two: there are TONS of other super cute See Beautiful items to browse. Go get your shop on!
(And if your husband asks, just tell him IT WAS FOR A GOOD CAUSE. That'll shut him up.)
(Maybe.)
Until next time, beautiful ladies….

P.S. Atlanta ladies :: if you want to view the See Beautiful line up close and personal, email me for details on a trunk show this Thursday!