If you're at all like me, you hear the words "formal attire" and immediately conjure flashbacks to late-nineties crushed velvet dresses, paired with elbow-length silk gloves and bad hair.
Yikes.
So, when my in-laws recently invited us to a black-tie event in Nashville, I promptly had a panic-induced, butwhatamIgonnawear?? moment.  You know what I'm talking about.  Rash Sherri starts frantically digging through some old sorority formal dresses, while Logical Sherri is all "Aw, sweetie.  It's so cute that you think you could still fit into those."
Rude.
Also, true.
My sister-in-law, Sara, calmly suggested that we check out Rent the Runway.  And y'all?  I was smitten.  Not only can you rent designer gowns for only a fraction of the price (WORD),  you just pop it back into your little UPS envelope when you're finished with it, and send it on it's way.
In other words, you do NOT have to spend hundreds of dollars on a dress that you will wear only once, throw in the back of your closet, and pull out years later to wear to a tacky bridesmaid party, or something similar.
(See how I basically just saved you money?)
Since I clearly hate all bright colors, I chose this gown for the event: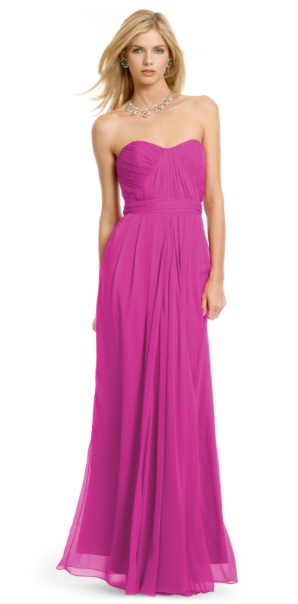 Sara chose this sassy little number: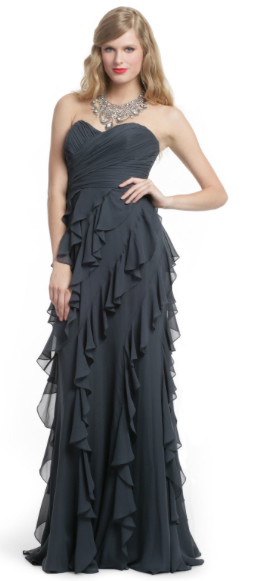 In addition to the GORGEOUS dress, RTR will send you a complimentary second size!  So, there's no need to worry about ending up with a dress that doesn't fit.  PLUS, they have dresses for all occasions: weddings, proms, bridal/baby showers, or just because you feel like looking awesome on a datenight.  And, they even suggest accessories that you can rent as well.
Shut the front door.  Yes, I am serious.
I absolutely could not have been more pleased with the entire experience, and it was completely worth the rental fee.  If you want to see our real live results (and you know you do!), I'll be Instagramming our RTR looks today, so check it out: @sherridickens or #editbylauren.
Are you convinced yet?  Have you already tried and loved Rent the Runway?  Instagram or tweet your own looks, and #editbylauren to share your own experience.
Until next time,