I originally wrote this post for a guest post on the Jenny Sue Makeup Blog two weeks ago. If you haven't yet checked out this beauty and makeup blog, I highly recommend you do!
One of the most frequently asked questions during my personal styling sessions is how to layer during the fall and winter seasons.
Layering is more than just a practicality when the weather cools. Layering has the power to take any outfit from good to great!
There are three essential layering peices that every woman should own :: a denim jacket, a fitted blazer and a vest. With these three pieces, the possibilities to mix and match and create multiple outfits becomes limitless!
A denim jacket :: A denim jacket is a wardrobe staple year-round…particularly during the transitioning of seasons. It works layered over fitted sweaters and can provide a casual look for your favorite dresses.  Pair one with a pencil skirt or slacks for the office, as well as with colored cords, pants, and jeans for your weekend looks.
When shopping for a denim jacket, I recommend buying one that is cut comfortably slim through the body and arms.  Make sure to choose a denim that is soft with a hint of stretch to ensure movement and comfort.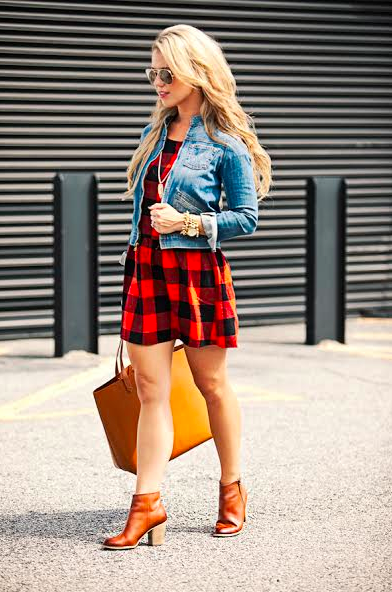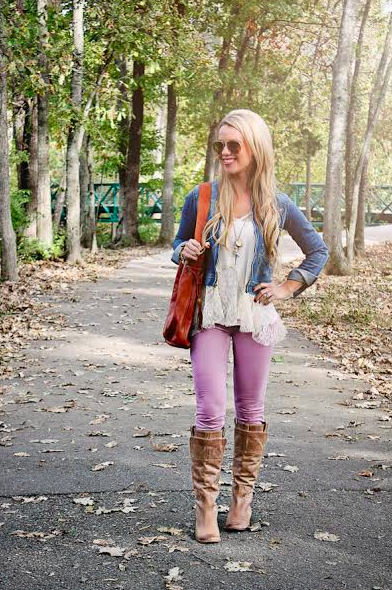 My favorite denim jackets to shop ::

A fitted blazer :: A fitted "boyfriend blazer" is another essential and the perfect "jacket alternative" layering piece that can be dressed down with jeans, slacks to the office, or with a cocktail dress for a dressier occasion. Because this style of blazer is more fitted and casual, it sets itself apart from the traditional suit blazer.  Its characteristics tend to be a bit shrunken in the length, fitted through the arms, and the material is often a brushed-cotton.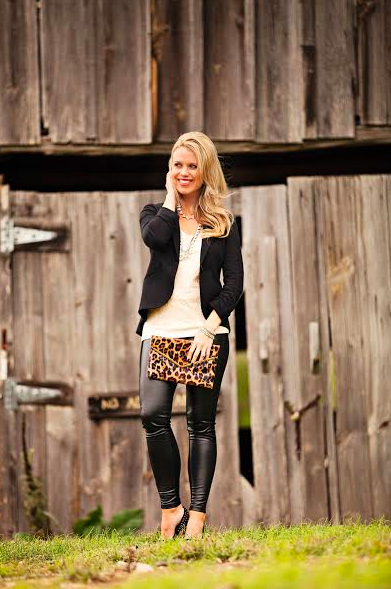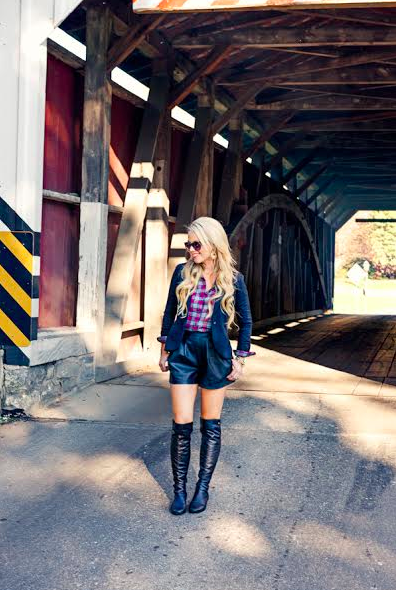 My favorite blazers to shop ::

A vest :: Vests are my favorite layering pieces this season.  They are not only stylish, but effortless, and super comfortable to wear.  A vest can be worn pretty much over anything including basic tees, button-downs, tunics, and dresses. I particularly love faux-fur vests and "sleek" puffer vests.   Both pieces act as "neutrals" that can be dressed up or down.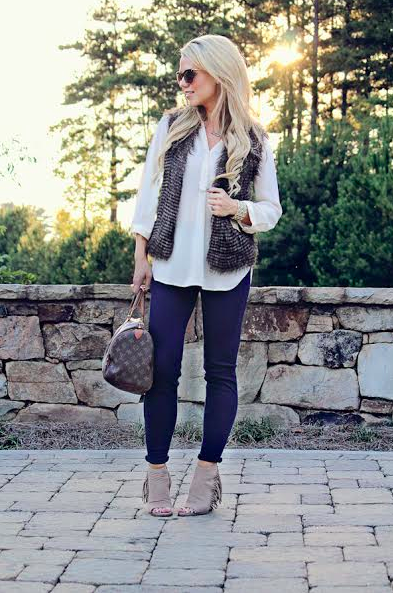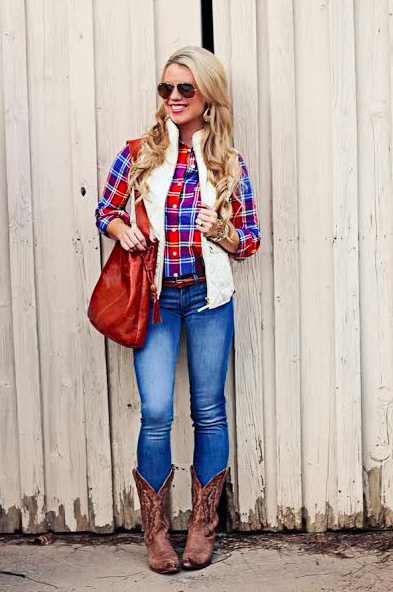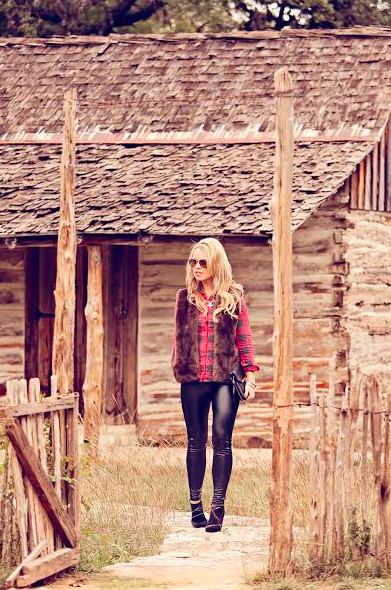 My favorite vests to shop ::

As far as what to layer over, the answer is pretty much anything. My favorite tops to layer with this season are plaid and chambray button-downs, flowy blouses, and tunic length tops.  The trick is making sure there is balance to your entire outfit.  Keep the outer layering pieces as fitted as possible and make sure blousier tops are paired with slim pants or leggings.
Finish your layered look with a statement necklace or scarf. I call these accessories the "completer piece" that make an outfit feel pulled-together. Open jackets and vests look fabulous accessorized with a long pendant necklace. Short statement necklaces are perfect layered with button-down shirts. Scarves add interest, texture, and a touch of pattern/color to any jacket, blazer, or vest looks.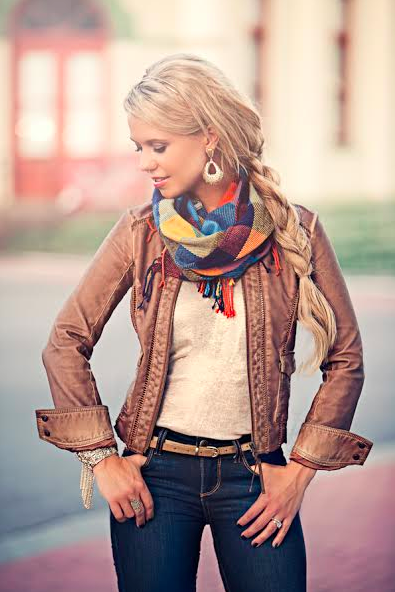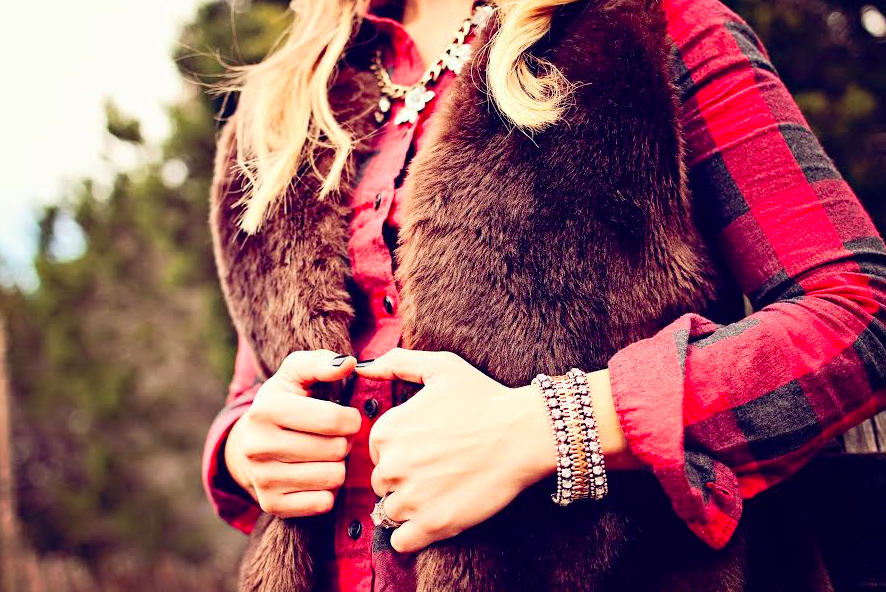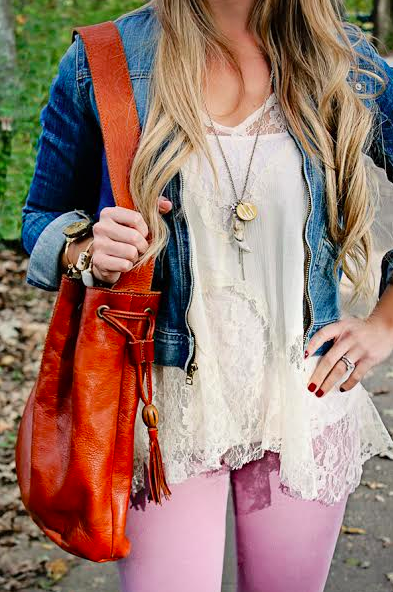 A few fab accessories to shop ::

Don't be afraid to experiment with layered looks.  Find a combination that feels comfortable for you and have fun!
Stylishly yours,