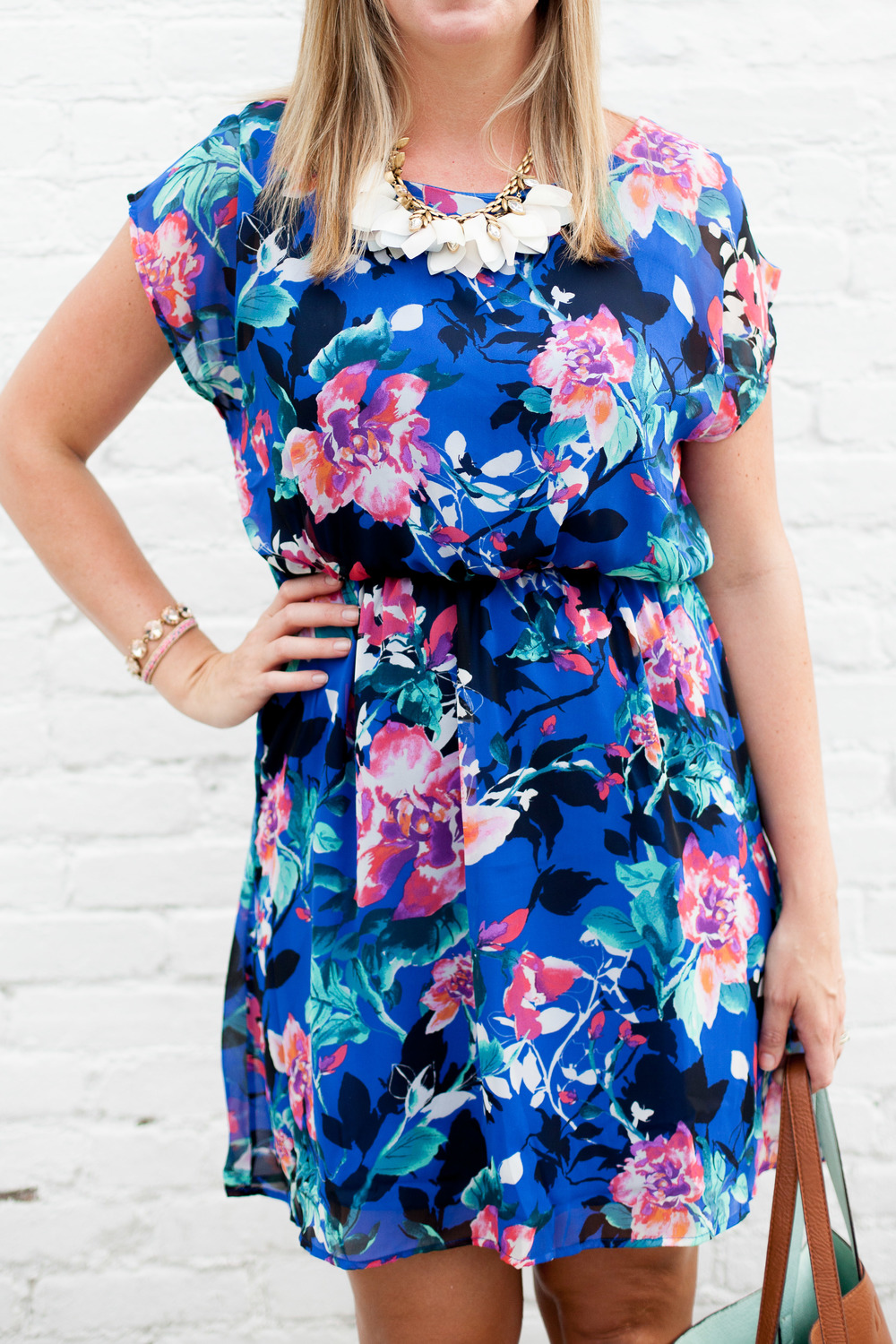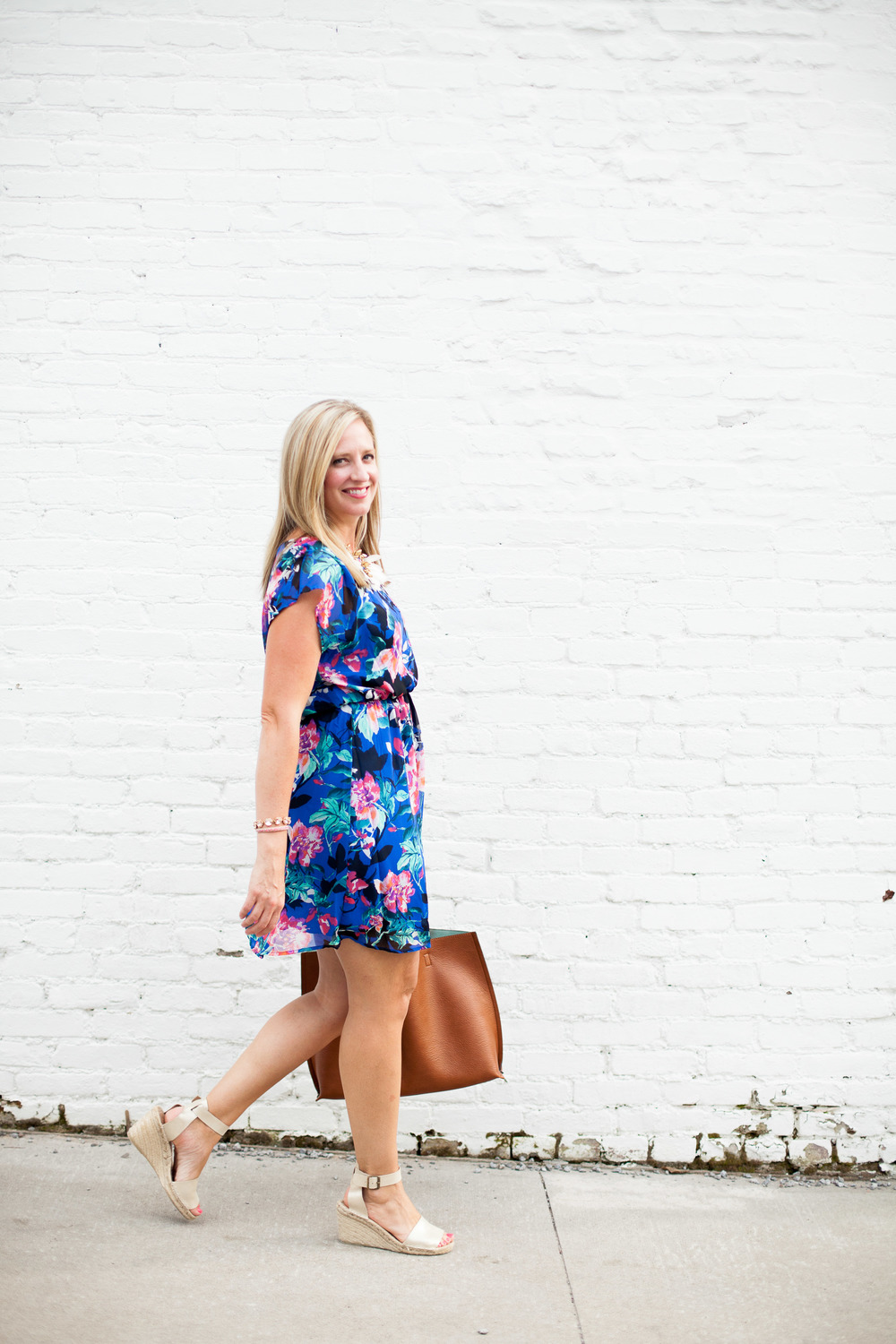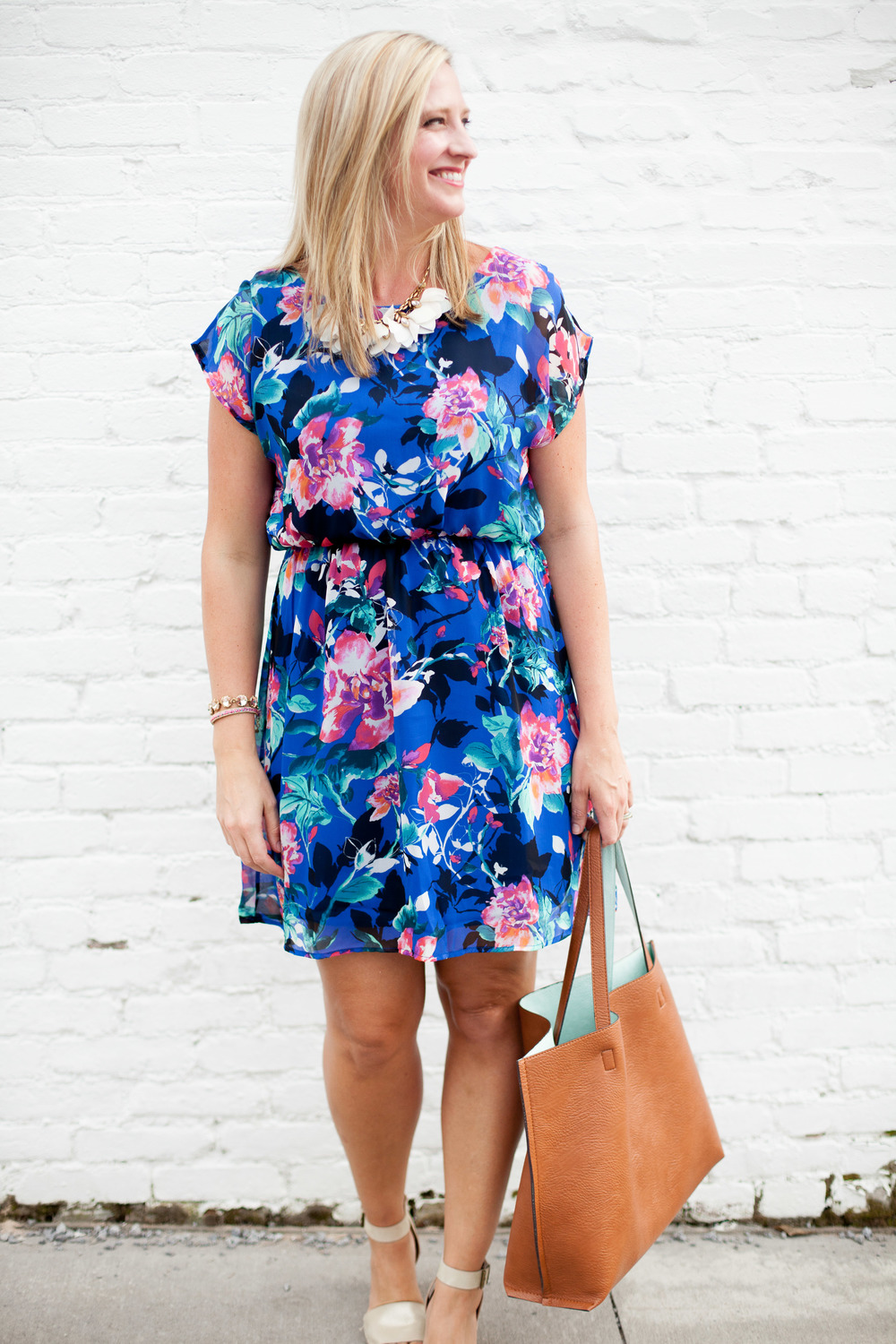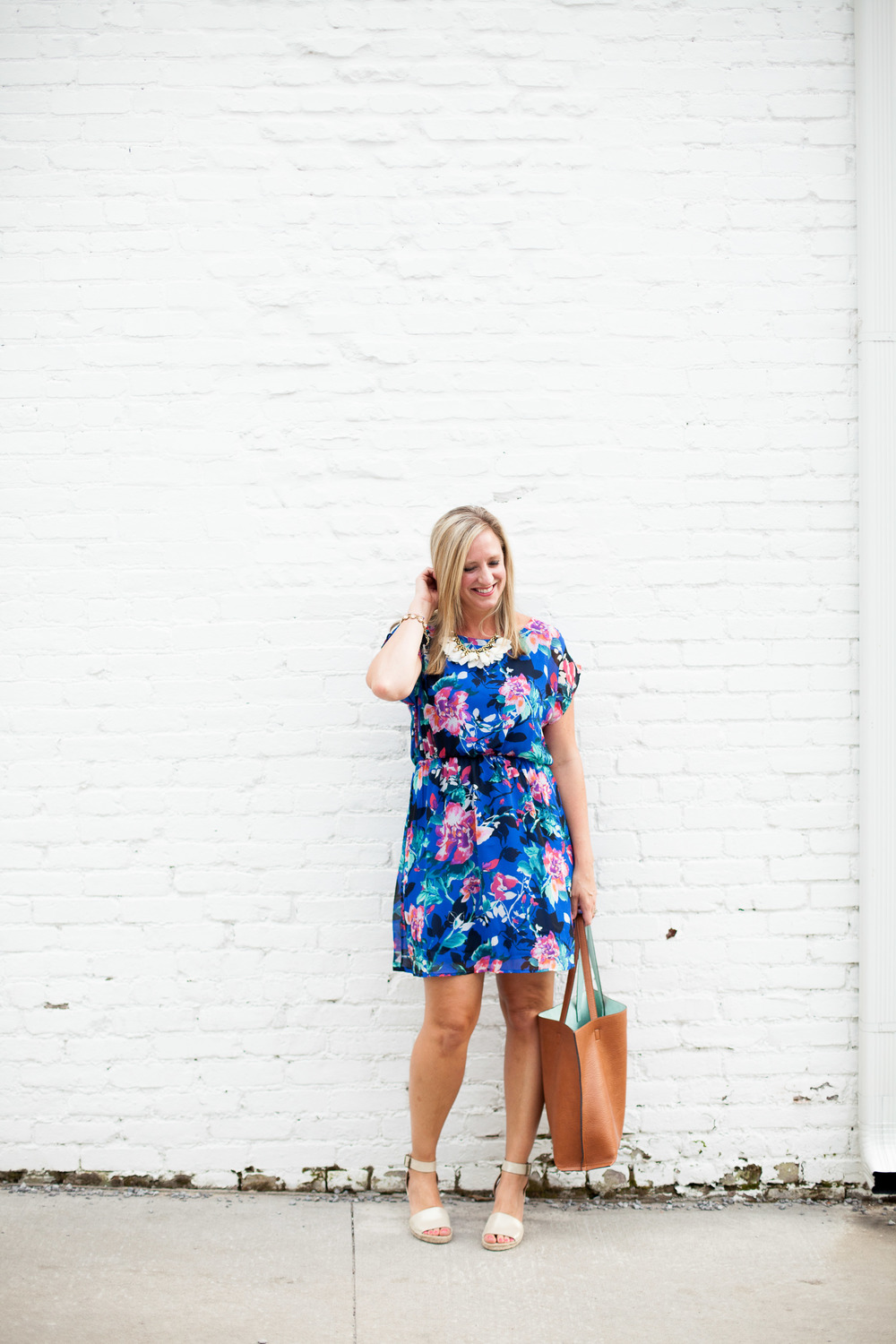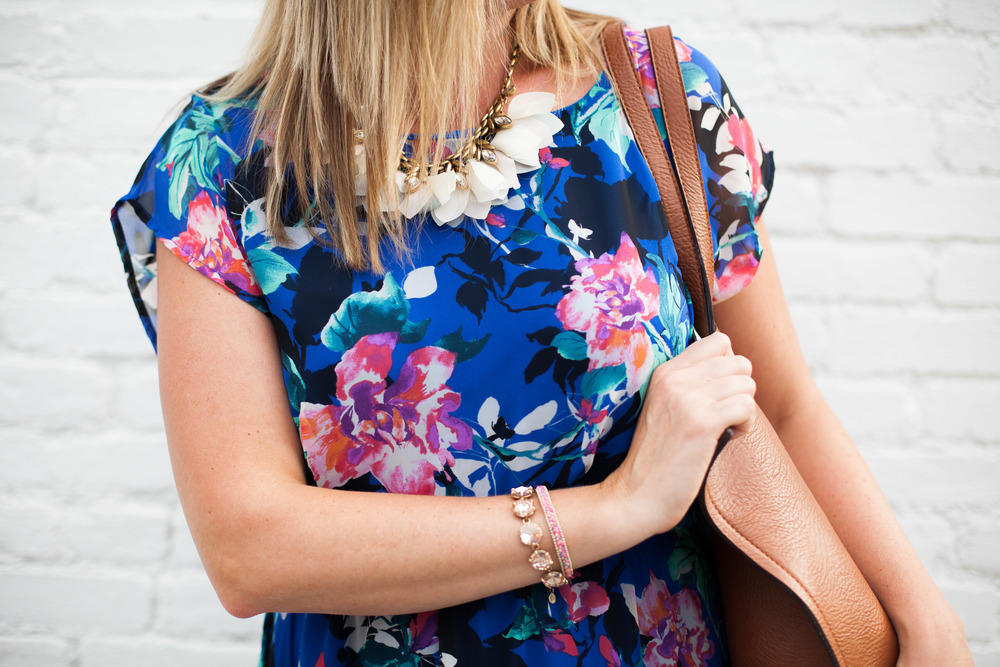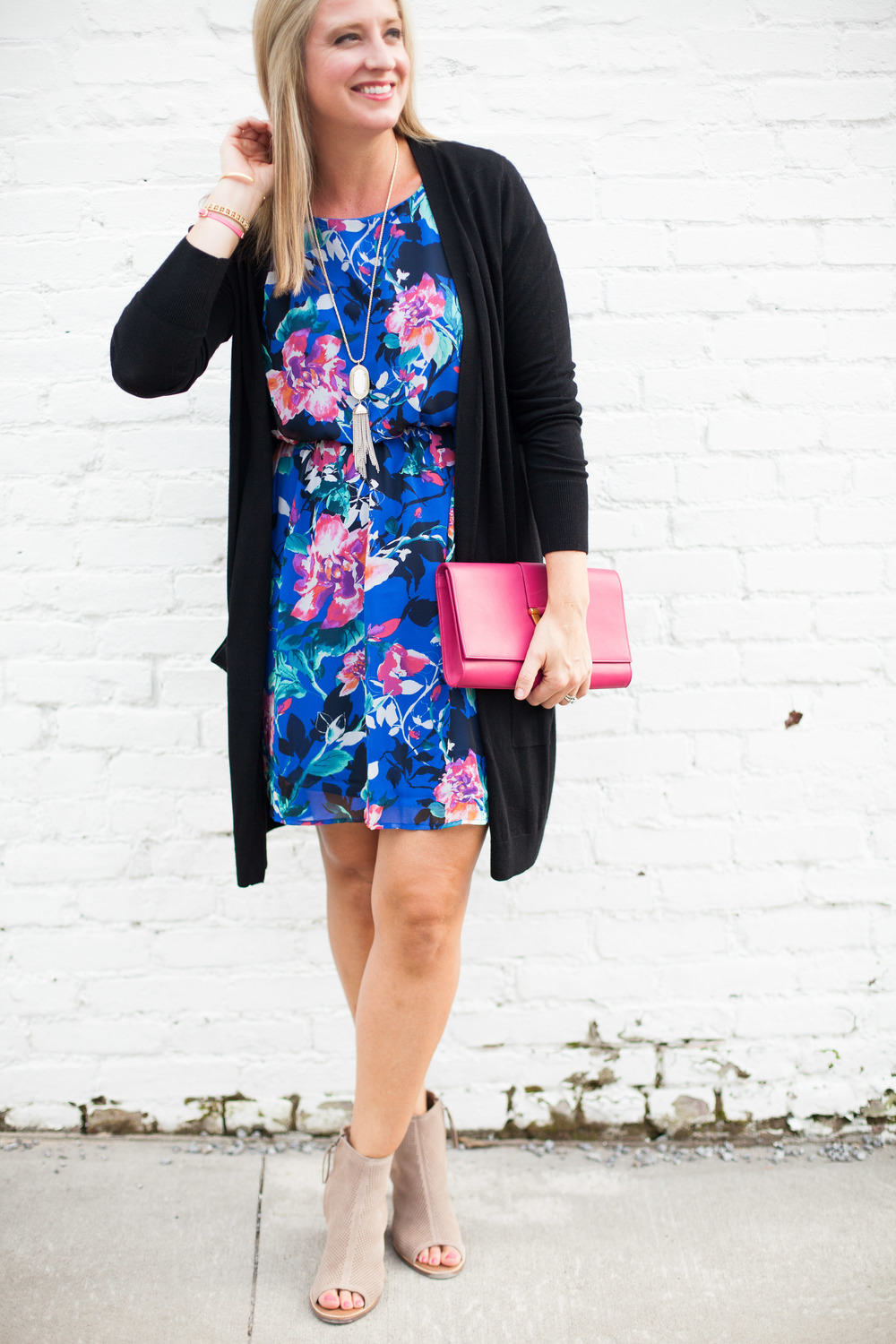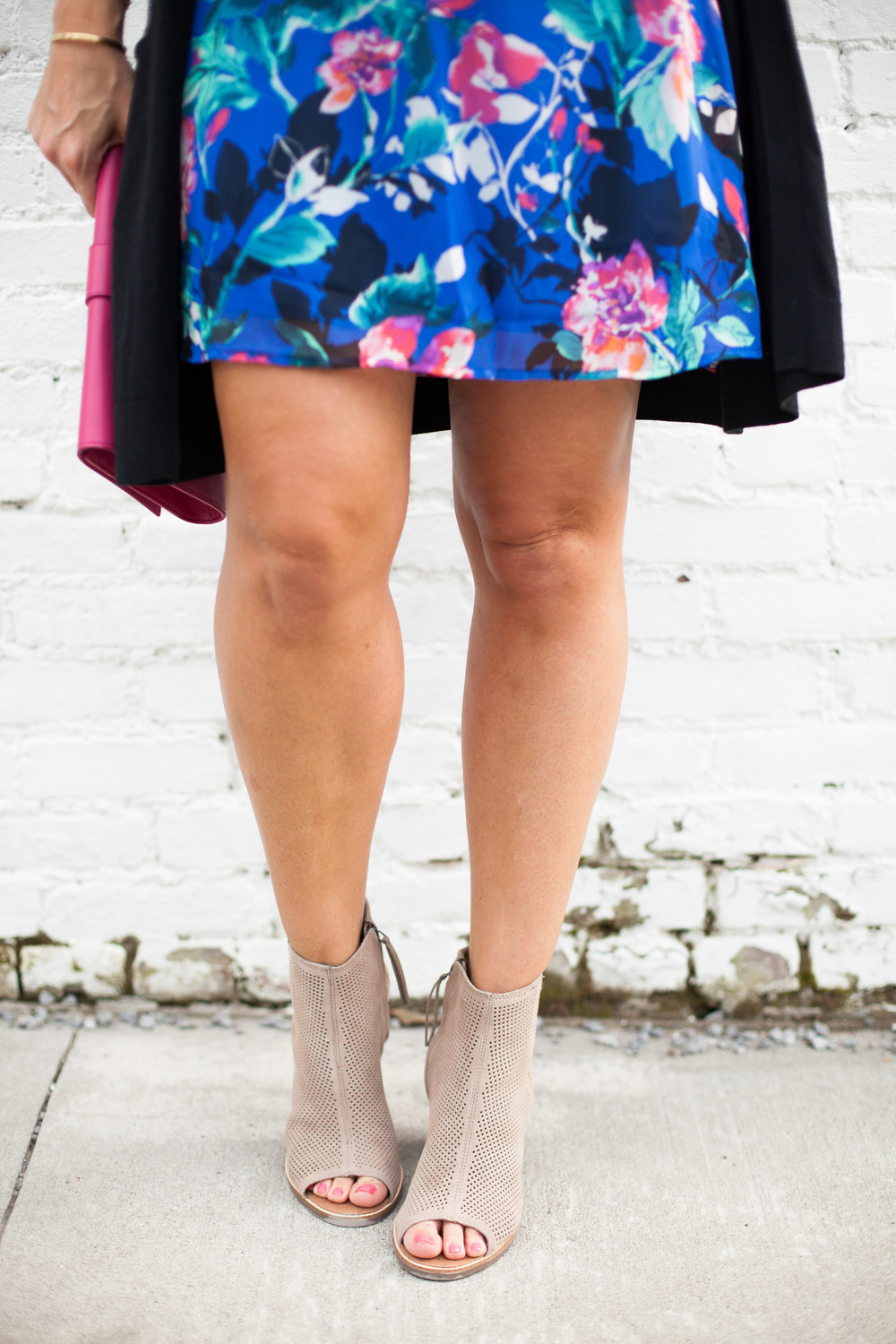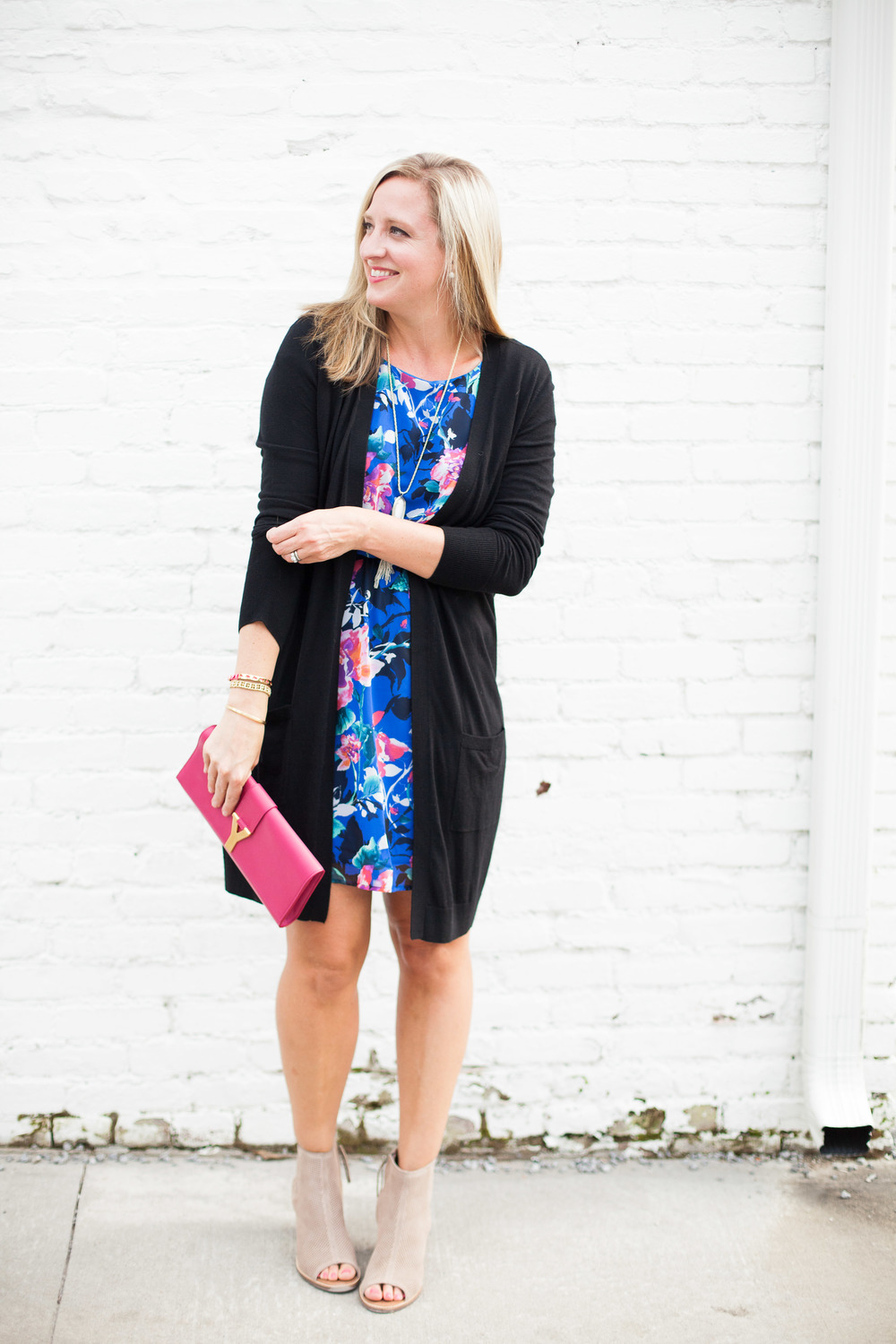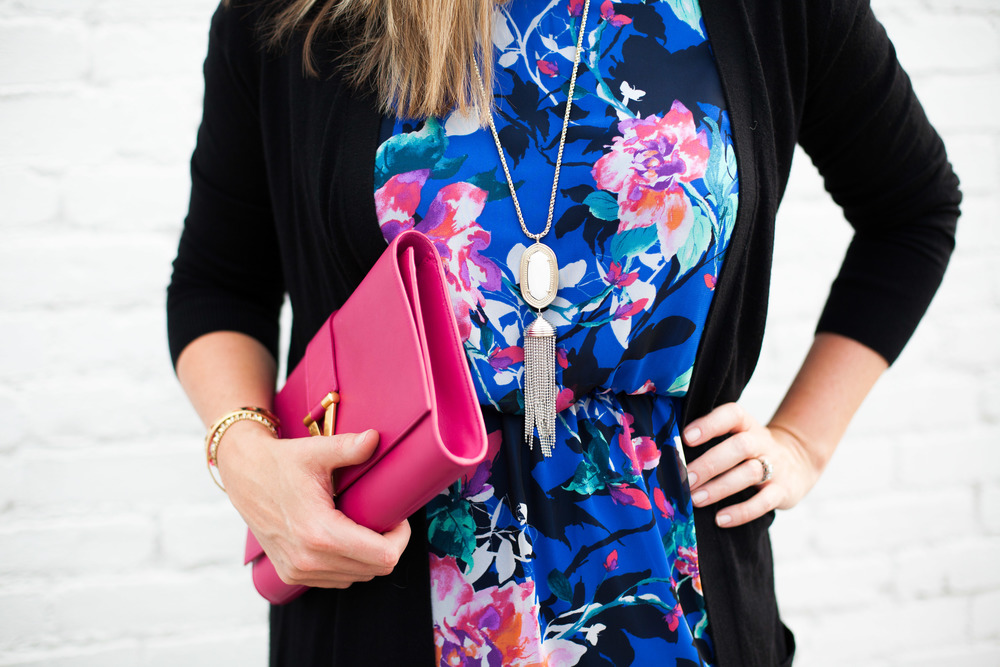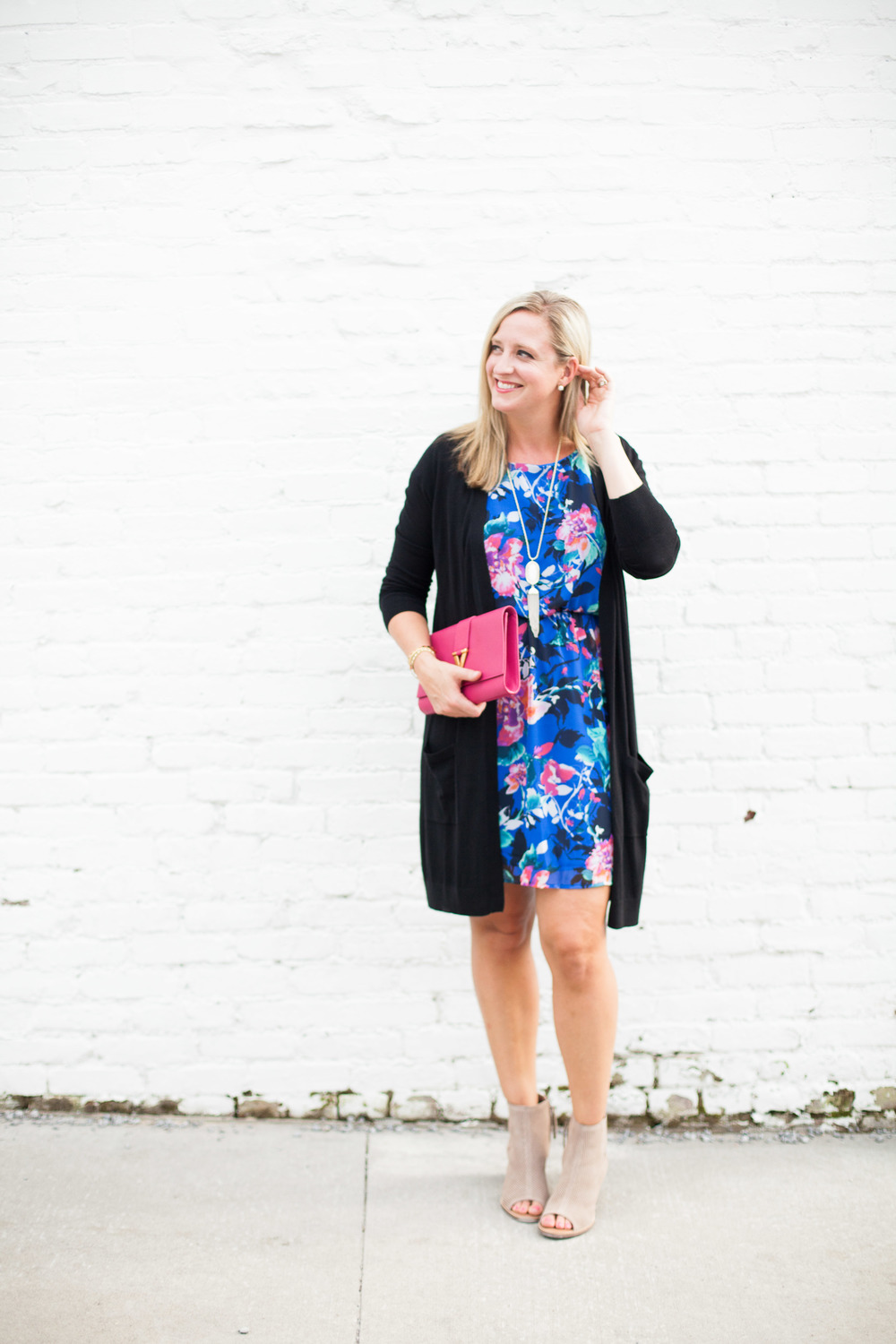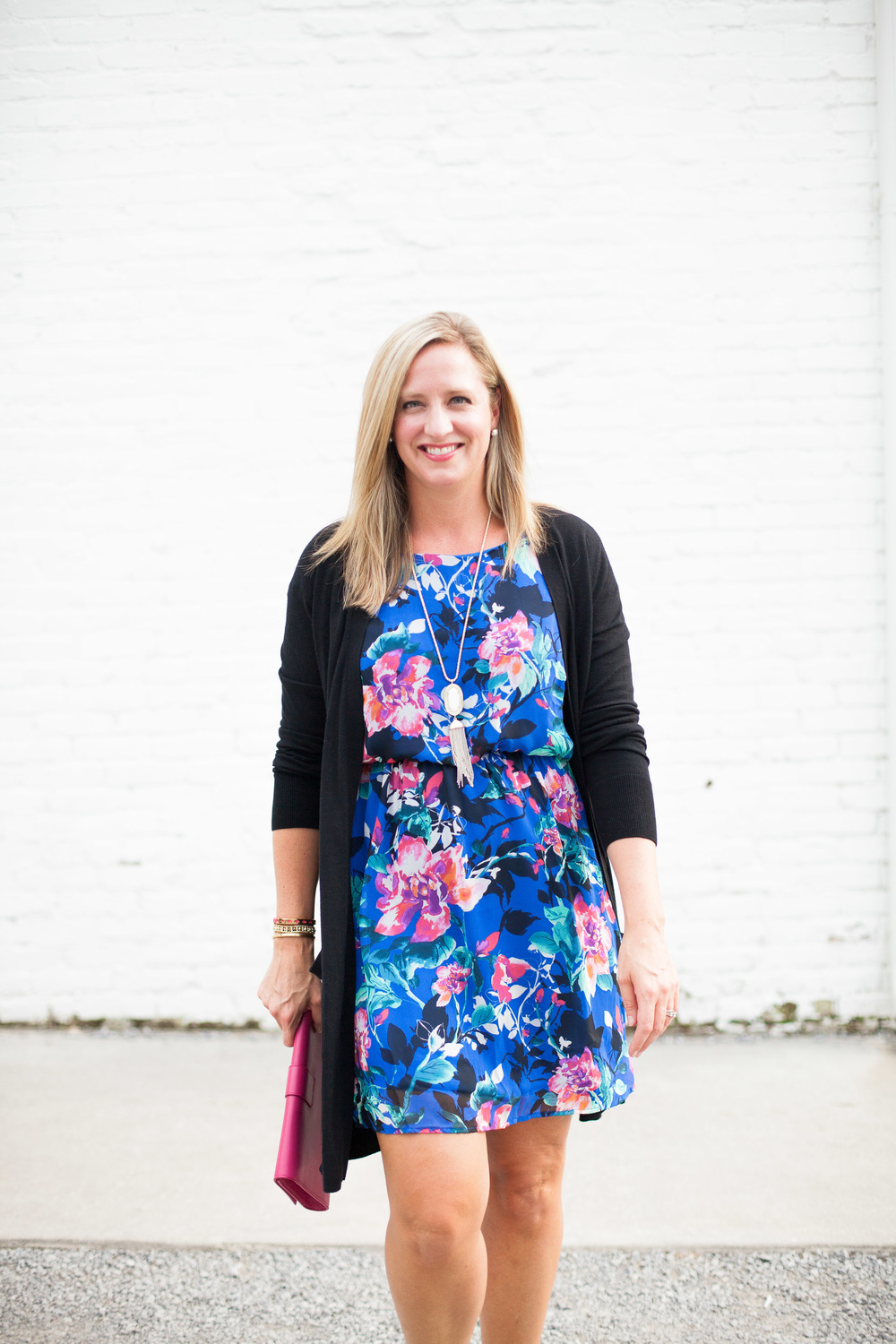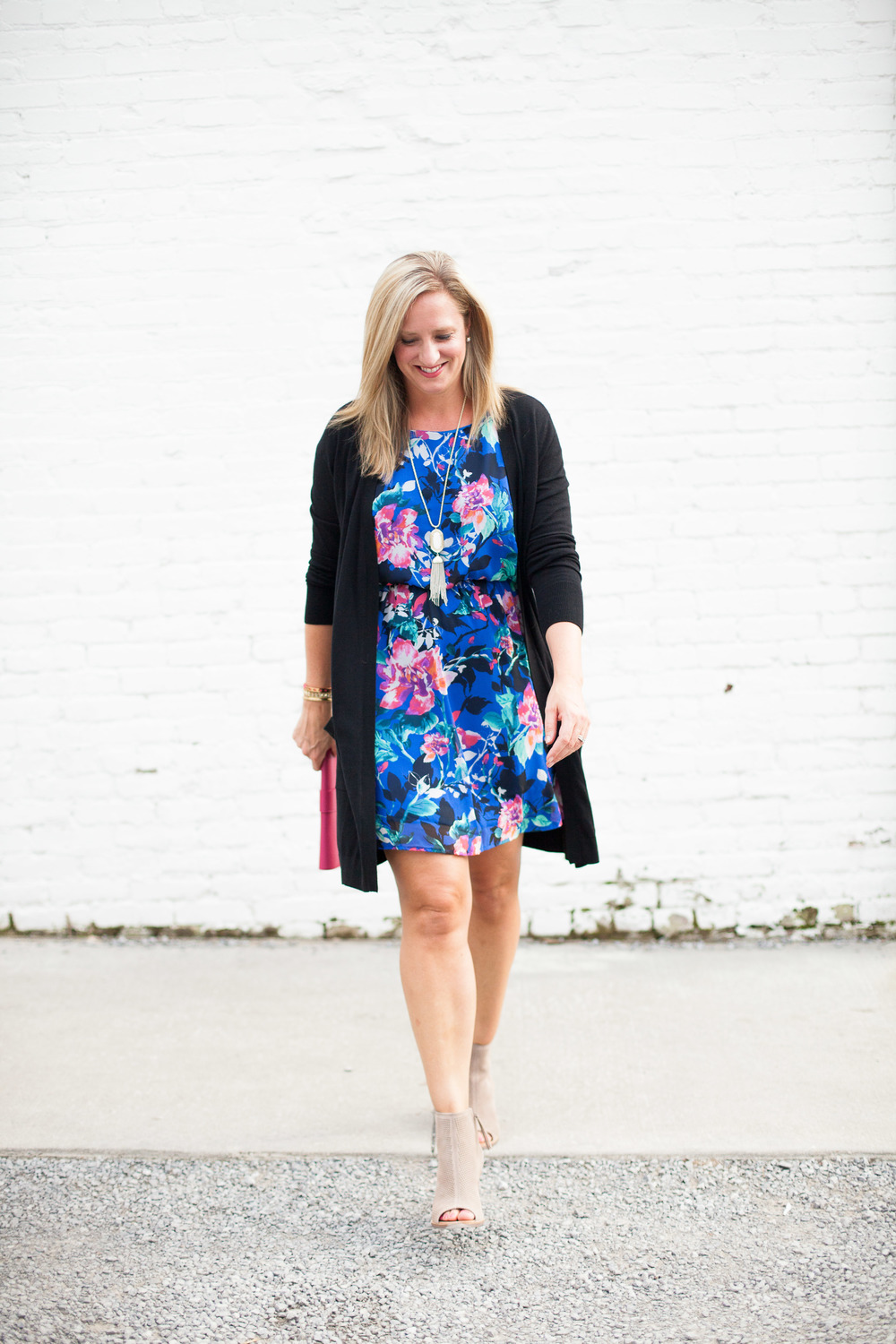 outfit 1 details :: floral dress // tote // espadrilles // necklace // pearl earrings // sparkle bracelet // pink cuff

outfit 2 details :: floral dress // long cardigan // booties // pendant // pearl earrings // stretch bracelet // gold cuff // pink leather bracelet // clutch (splurge vs steal)
Hello, World!

It's hard to justify buying summery type dresses when fall is fast approaching. But let's face it, end of season sales are too good to pass up and it's still hot as hades outside to even consider your fall wardrobe. This post is dedicated to that dress or skirt that is a "one hit wonder" in your eyes. My goal is to show you how to remix one item two ways in hopes you can find some creativity in your own closet or with that cute little dress that you have on your wish list.
I stumbled across this floral dress (yes I love floral prints) on the Nordstrom website a few weeks ago. At just under $30, I felt like this could be a really cute, comfortable, and appropriate length dress for just about any occasion. Whether you are a working gal or a stay at home mom, this piece is versatile enough to wear now with sandals or wedges and well into fall with a cardigan or denim jacket and booties.
Speaking of booties, these Tom's peep toe booties are SO comfortable and under $100. They are the perfect transitional shoe to wear with skirts, dresses, and of course your favorite pair of jeans.
Hope you found some inspiration in today's post and encouraged you to try something different in your closet.
Happy Shopping!