Okay. Take a deep breath, ladies.  Be. calm.
It's the Nordstrom Anniversary Sale.
(Who am I kidding?  Don't be calm.  Get in there, elbows flying. The first rule of Anniversary Sale is: there are no rules. Or something like that.)
I may or may not look forward to this time of year more than my birthday and Christmas.  Combined.  As Lauren told y'all yesterday, the Anniversary Sale is a reverse sale.  Just to recap, the new fall items start off cheap.  And then get marked UP.
It is exactly as amazing as it sounds.
Now, if you know me at all, you know that two of the great loves of my life ((I mean, besides my husband and kids) are leather boots and leather jackets.
Apparently, I have a thing for leather.  But, you know.  Not in the creepy way.
Turns out, the Anniversary Sale is the perfect time to stock up on fun leather pieces for fall, because of the way they're marked down to normal person prices.  Pretty soon, they will be marked UP to a gazillionty dollars each.  See how that works?
(Definitely forget what  I said about being calm.  Now is not the time!  Whip out that card and do some damage, ladies.  You're really SAVING money in the long run.)
(Stop looking at me like that, husbands. You know it's true.)
Here are my very favorite Anniversary Sale finds, some of which may or may not be headed to my house as we speak. (Unless this is John.  In which case, they are not.)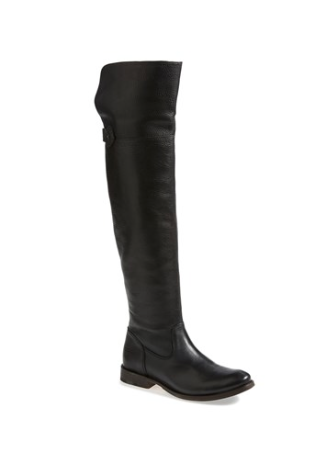 Come on.  You know you want a pair of over the knee boots.  Admit it!  Don't we all want to be Julia Roberts in Pretty Woman?  Well, except for the whole hooker thing.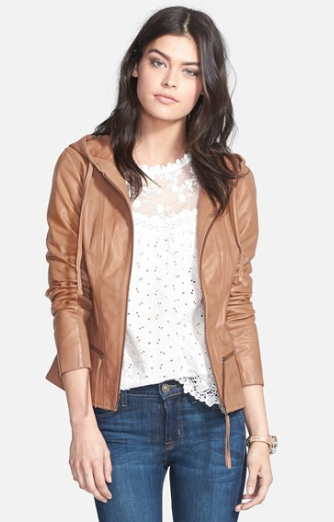 Y'all.  Y'ALL.  Hinge leather jackets are my FAVORITE jackets on the planet!!  The leather is so soft, and the fit is beautiful.  Plus, a leather hoodie?? I mean, I might be able to finally get rid of my American Eagle hoodie from 10 years ago.
(See, John?  This sale benefits you too.)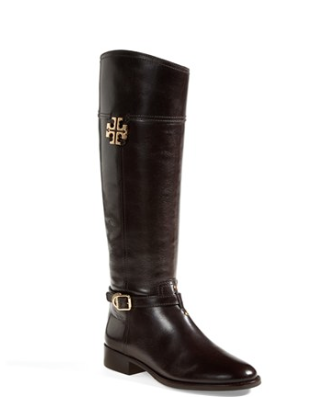 Tory Burch boots GO FAST.  So if you want to buy them when they're actually affordable, get to linking.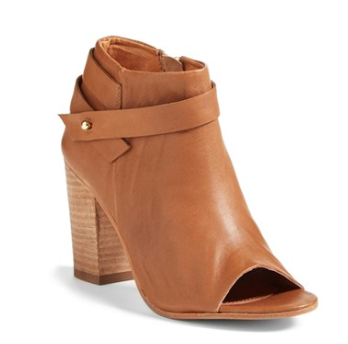 These are ADORABLE!  The best part is that they can be worn now, and into fall.  Possibly even into winter, if you live in the South.  And then of course, Spring.
It would actually be unwise not to buy them.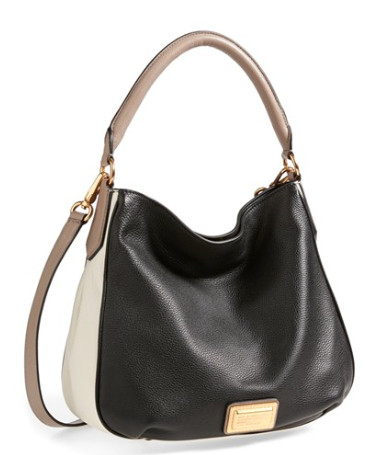 This.  This just wants to come live with me.  I can tell by the way it's looking at me.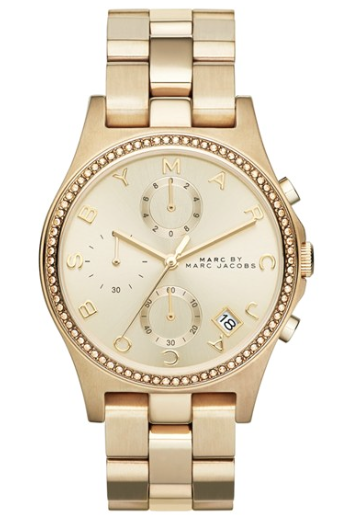 Obviously, this is not leather.  But, it's so classic and beautiful, I just had to include it.  I would wear it stacked with some bangles for a big statement.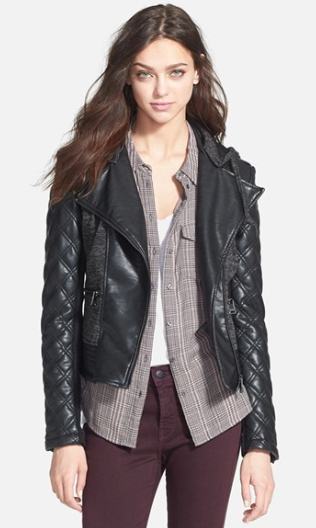 Faux leather, I love you nearly as much as real leather.  Especially when you look this cute, and are this affordable.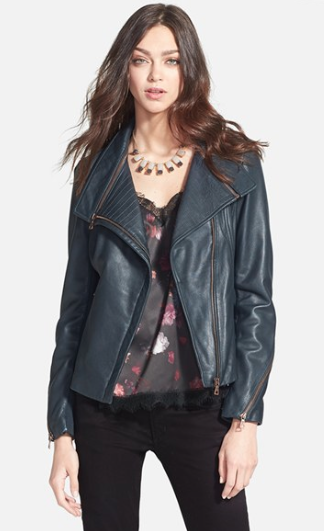 This color is FAB.  And the styling is amazing.
Well, now that I may or may not have purchased an obscene number of jackets and boots…I'll just be over here researching the witness protection program.  Don't mind me.
Until next time (go get your shop on…now!),