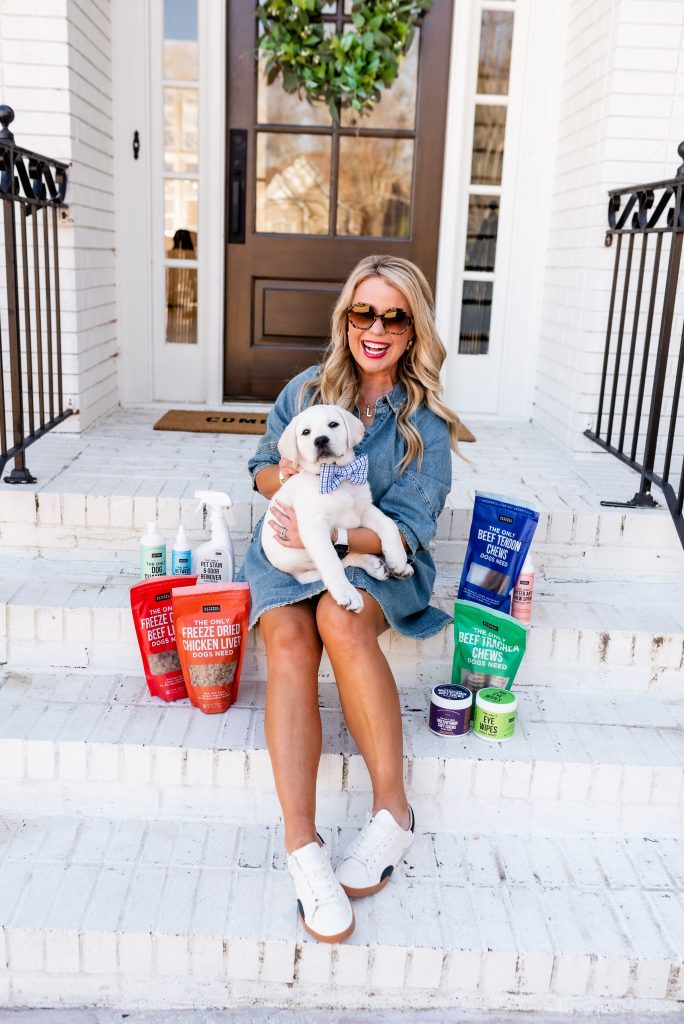 I'm feeling all emotional typing this post because in the two months since these pics of Buddy Riggins and me were shot, he has over doubled in size! He is still a cutie, but I miss this adorable little puppy stage!!
I purposely waited to write this post, because I wanted to truly use and try out each product with Buddy Riggins to give you a thorough and honest review! I am so glad we have tested and tried most all of the Natural Rapport dog products and can say this is our go-to, favorite brand for all of Buddy's treat & hygiene needs.
A little background on Natural Rapport :: I was introduced to this awesome pet product company by the owners, who happen to also be long-time friends. I love that the premise of the company and it's products is to keep things UNCOMPLICATED. When creating products, Natural Rapport follows three simple rules: 1. Keep it uncomplicated. 2. Make sure it does what it says it does. 3.Keep it as close to nature as possible.
I can honestly attest to all three!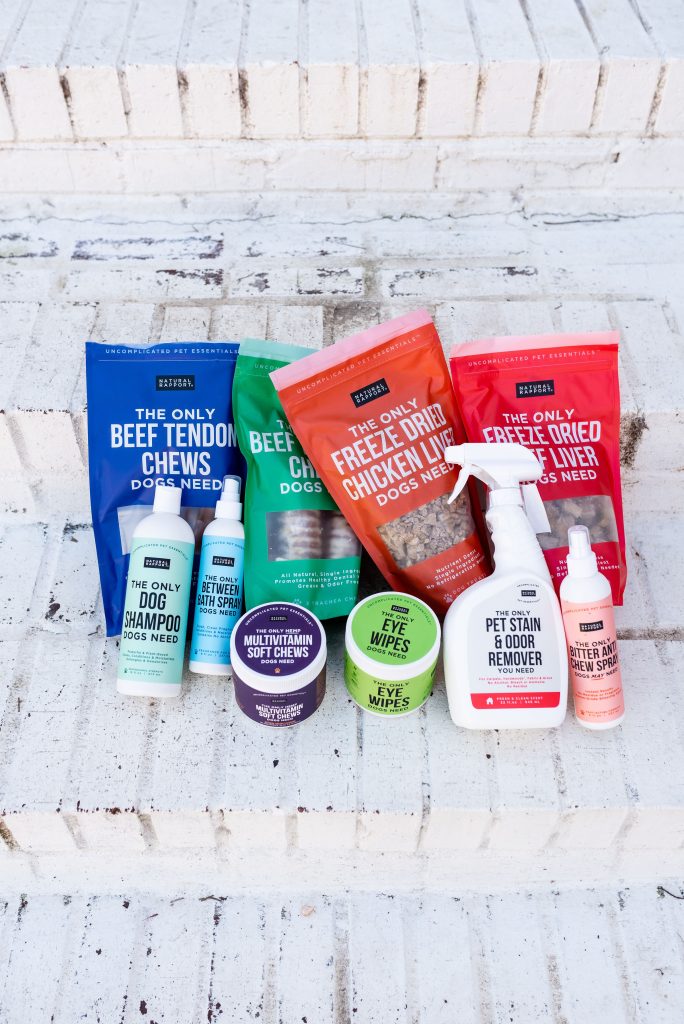 We started using Natural Rapport's two chews for Buddy Riggins at 14 weeks, right after bringing him into our home. He loves to chew, and the Natural Rapport Beef Tendon and Beef Trachea chews are his absolute favorites out of everything he has tried. I appreciate that they do not have an odor, do not stain household items and that they both last a very long time! They also keep him entertained for hours!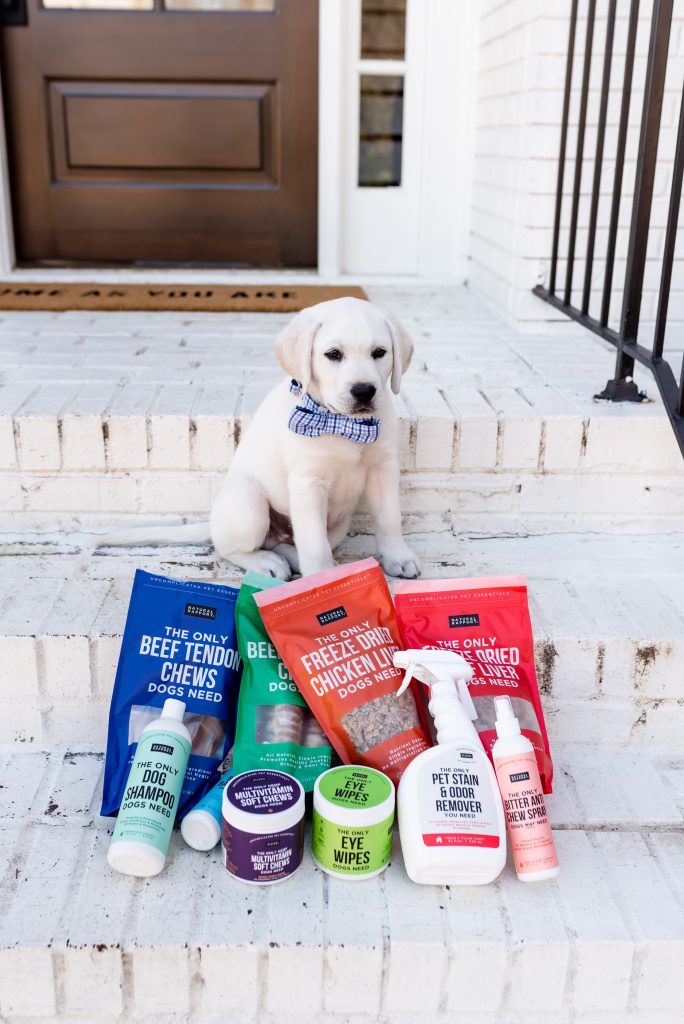 The Freeze Dried Beef and Chicken Liver have made the best training treats! Buddy Riggings loves both, and again, I love that they don't have an odor and are mess-free.
The Dog Shampoo is our absolute fav, and smells great! We like to freshen Buddy Riggins with the Between Bath Spray. We also love the Eye Wipes and use them regularly!
Natural Rapport offers so many more products for dogs, as well as for horses, fish and birds!
Enjoy 15% off any Natural Rapport purchase with code LAUREN15.
Shop my outfit here ::

Stylishly yours,
Lauren