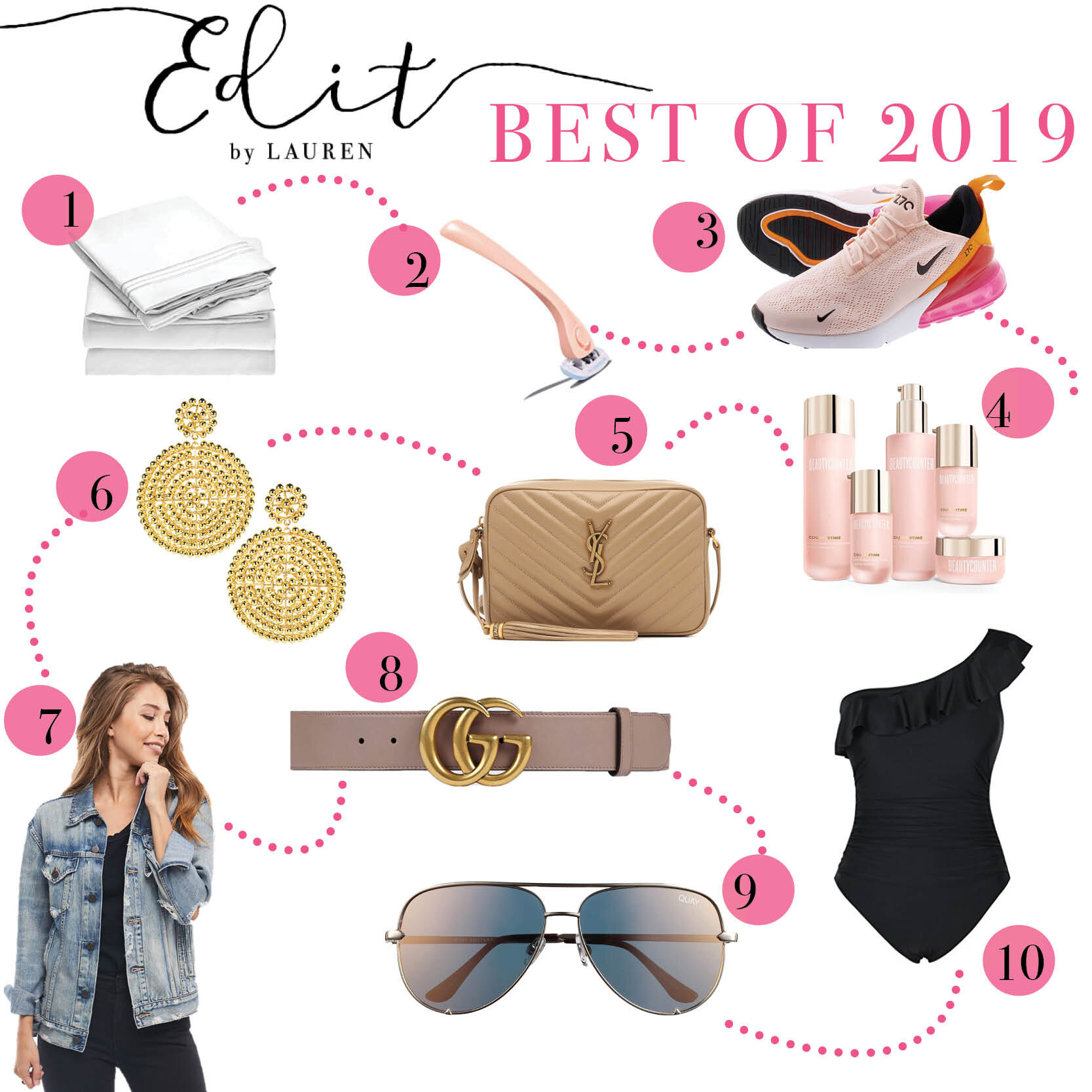 Happy Tuesday, friends! How in the world are we already half-way through January?
I thought it would be fun to recap my personal best and most favorite purchases of the past year. These TEN items/products have been used, worn and enjoyed more than any other things I bought during 2019. I actually use/wear over half ot these on a daily basis!
If you don't yet own these items, I highly recommend EVERY SINGLE ONE!

Stylishly yours,