I am super excited to welcome my lovely beauty blogger and makeup artist friend, Jennifer Duvall of Jenny Sue Makeup, back to the blog today. Jennifer has become my go-to resource for all things make-up and beauty. I am constantly amazed by her tips and tricks, and how she mixes high-end products with drug-store finds to create amazing looks. I asked Jennifer to share some holiday makeup tips with us today. Y'all are in for a real treat.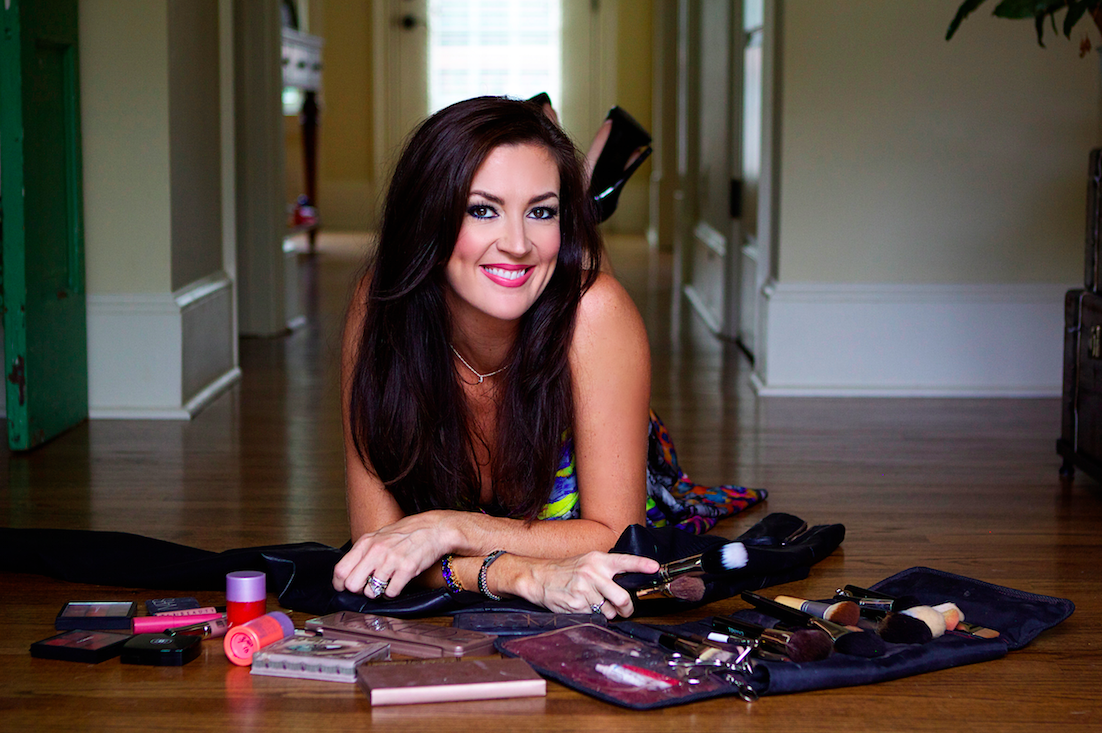 Take it away, Jennifer!
The holidays are always packed with parties and get togethers. And as a makeup artist who works with many faces during this bustling party season, I know that this is the perfect time for women to try out something new and festive with their makeup! I am going to show you three different beauty looks that anyone can easily pull off this holiday season. These looks are sure to keep everything merry and bright!!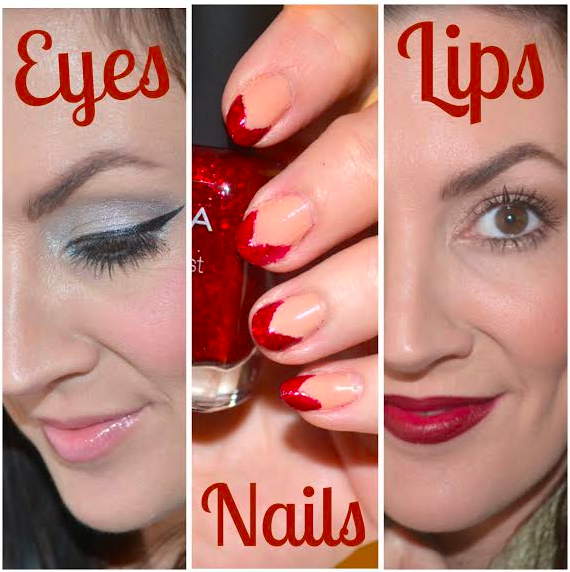 1st Look :: The Marsala Mouth
Pantone just revealed its color of the year for 2015, Marsala, which is a deep, rich, earthy red that reminds you of a nice merlot! So what better way to show how on trend you are than by sporting this shade on your pout?? Since this is a very bold color, I am going to show you the best way to apply it.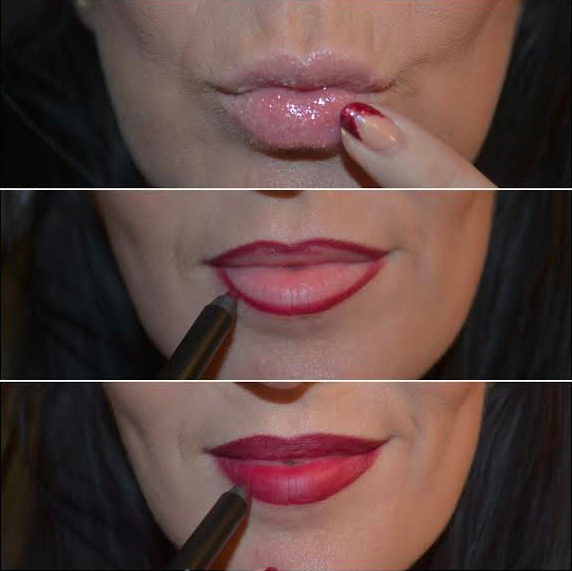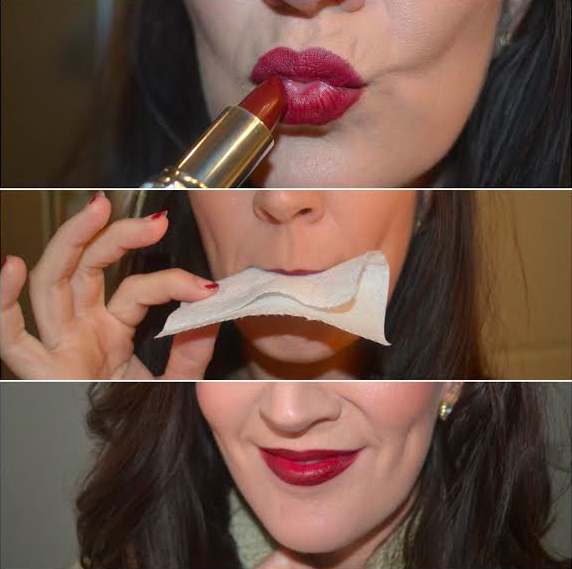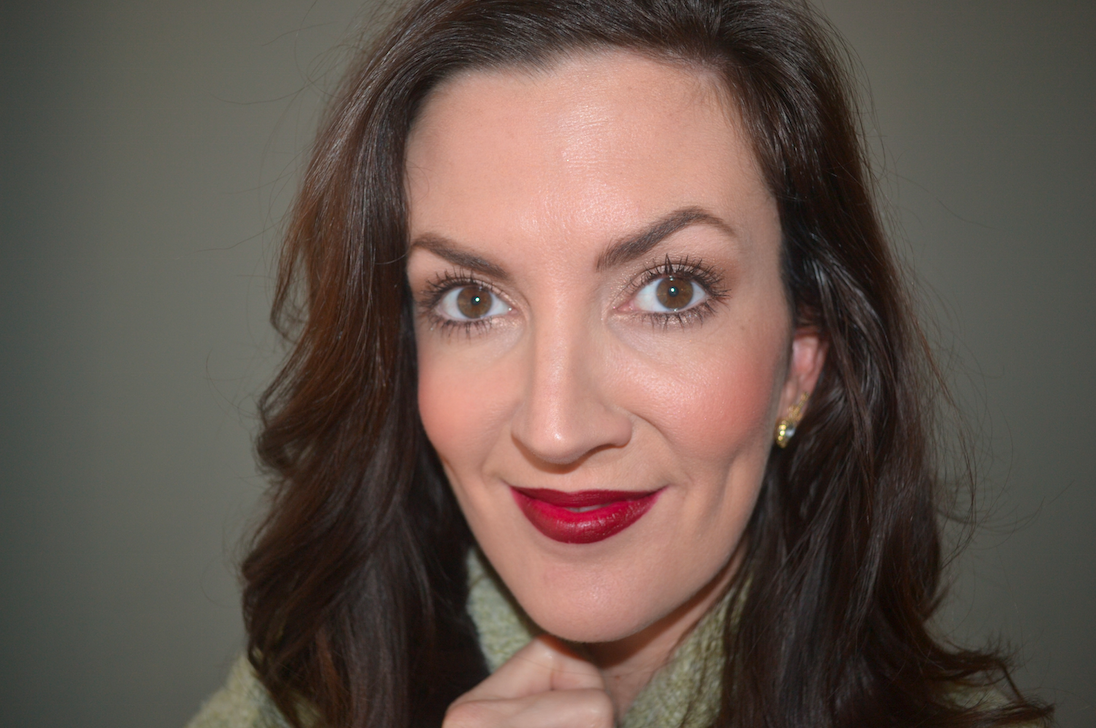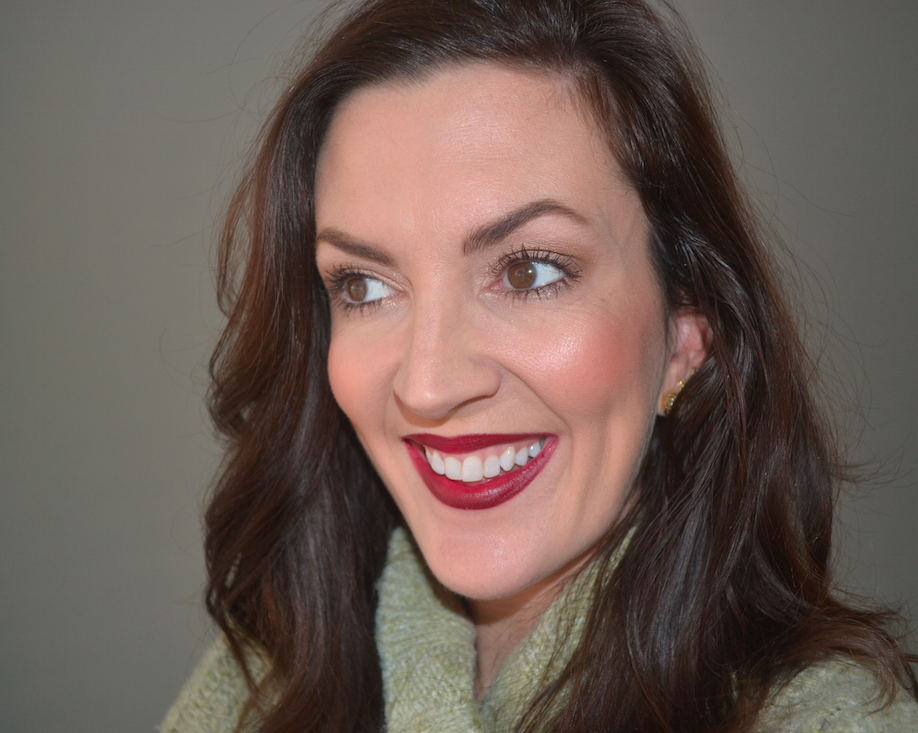 Shop my lips :: Tarte Marajuca Lip Scrub \ Real Colors Hydraproof Waterproof Gel Lip Liner in "Plumming Around" \ Palladio Herbal Lipstick in "Chianti
Exfoliate your lips with a lip scrub. Dark lip colors like this will amplify dry flakey lips so you want to make sure the lip surface is nice and smooth!
Take a matching lip liner to your lipstick and outline your mouth. I go a bit outside of my natural lip line as darker lip colors tend to recede the look of lips – so you gotta fake a little fullness if you weren't blessed with full lips!!
Color in the rest of the lip with the same lip liner.
Add your marsala colored lipstick.
Blot your lips with a tissue, then repeat another coat of lipstick. This will insure great staying power!
What to pair with your Marsala Mouth. Since this shade is a very bold look at me color, it's best to keep the rest of your makeup more subtle so as not to overpower your face. For eyes I like a full brow and neutral brown eyeshadows with a hint of shimmer (I used MAC eyeshadows in "vanilla," "cork," and "all that glitters.") There's no need for eyeliner but load on the mascara! Make sure you don't leave out your cheeks and use a complimentary warm blush like CoverGirl Cheekers in "Soft Sable."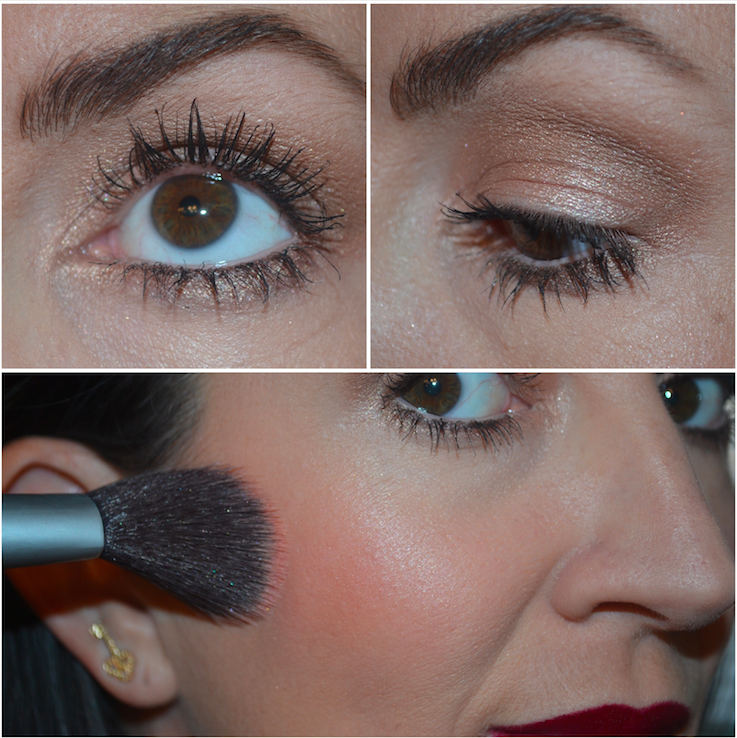 2nd Look :: Merry Manicure!
Nails are the easiest way to go all out with trying something new. Nothing says the holidays like the color red and some sparkle, so here's how to add both to your manicure in a fresh new merry way!!
Shop my manicure :: Essie Good To Go Topcoat \ Zoya Pixie Dust in "Oswin" \ NYC In A New York Minute in "Fashion Safari"
Start with a nude colored nail and let dry completely (at least an hour). Then take a non sticky tape (I used masking tape but painters tape would work – Scotch tape is TOO sticky) and cut tiny strips. Take the sharp corner edge of the tape and place in a V formation on the tip of the nail pointing to V away from you. Take your red sparkle polish and just paint the exposed tip of the nail (a little will definitely end up on the tape but that's okay!). Let dry for a few minutes then gently pull the tape away from the nail. Finish up with a shiny top coat!
3rd Look :: Silver Belle Eyes!
Silver is a universal color that every eye color can pull off. And when it's got some shimmer to it, it's even more festive! Here's how to easily work a smokey silver eye that will ring some bells.
Shop my eyes :: L'Oreal Decrease eyelid primer \ Bobbi Brown "Slate" eyeshadow \ L'oreal Infallible eyeshadow in "Silver Sky" \ Kat Von D Tattoo liquid eyeliner in "Trooper" \ Urban Decay 24/7 eyeliner in "Uzi" \ L'Oreal Voluminous Carbon Black mascara
What to pair with your Silver Belle Eyes. Since the metallic eyes feel very ice princess, keep with the girly theme! Give yourself pink cheeks that have that pretty wind blown look with a cream blush like this YSL creme de blush in #9 along with a white based pale pink glossy lip achieved with Nars "Turkish Delight."
The holidays are all about everything being merry & bright and your makeup and nails should reflect nothing less!! I hope I've given you some fresh new beauty ideas to implement at your next holiday party. Be sure to follow along with me on Instagram @JennySueMakeup for other makeup inspiration! Big heartfelt thank you to Lauren for having me over here on her super stylish blog!
Love & Lipstick,
Jennifer
Is this gal talented {and gorgeous} or what?! Be sure to follow her blog, Jenny Sue Makeup, for more tips, tricks and beauty inspiration! Happy Friday! -LL