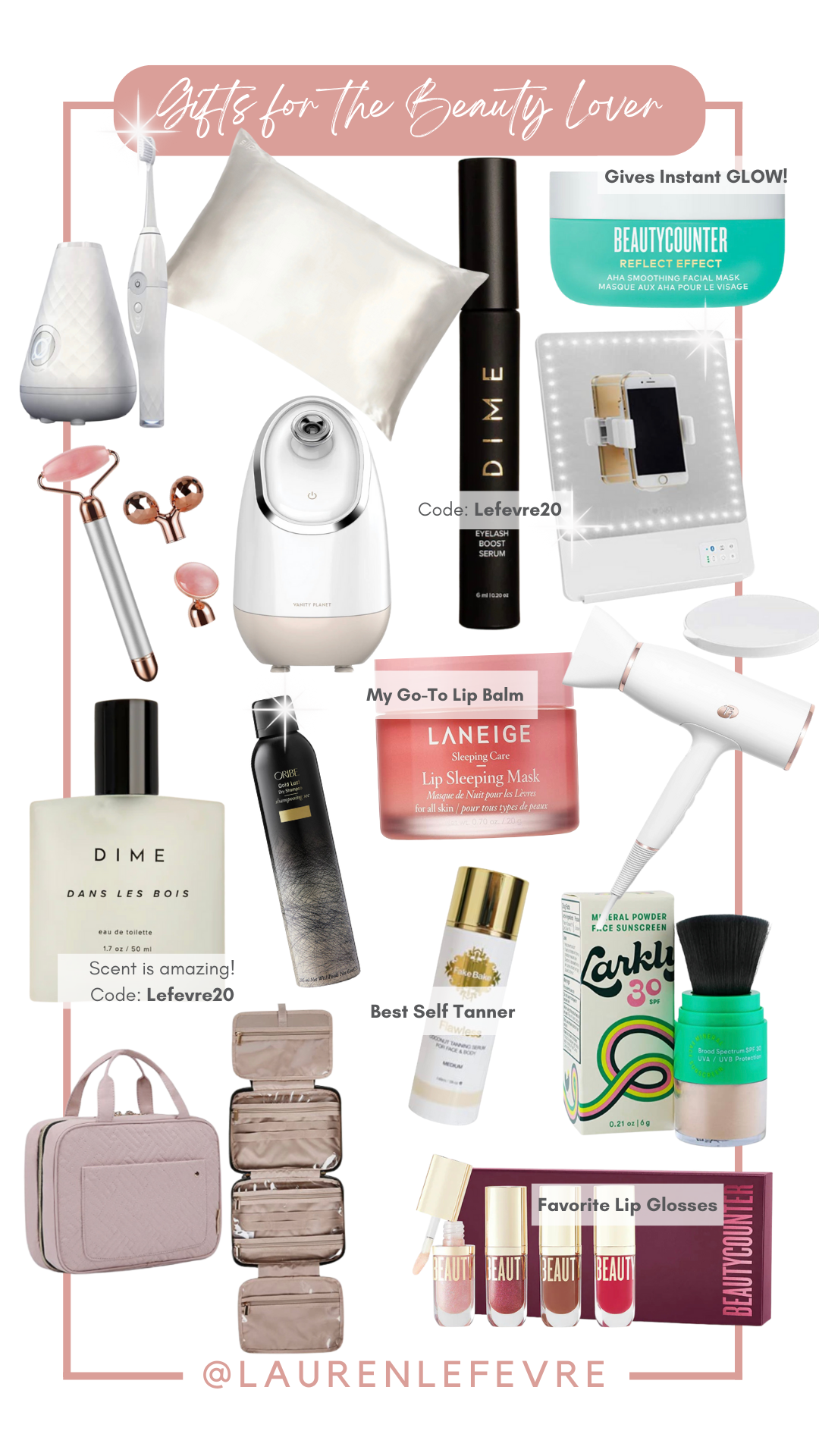 Tao Clean Toothbrush. Code EDITBYLAUREN for 60% off!
Amazon Silk Pillowcase. Helps keep face wrinkles at bay + hair in place as you sleep! These hold up/wash great, too.
Dime Eyelash Boost Serum. 30% off with code LaurenL30BF.
Beautycounter Reflect Effect Mask. My fav mask. Gives instant glow! Currently 20% off and ships free. Also available in this holiday bundle.
Amazon Face Roller Set. Lily has and loves this…I want one in my stocking this year!
Vanity Planet Facial Steamer. I love using this at least once a week for a deep clean before applying a mask. My kids use it, too! Doubles for use for stuffy noses/colds.
Riki Mirror. The absolute best mirror…worth every penny!
Dime Perfume. 30% off with code LaurenL30BF.
Orbe Dry Shampoo. The absolute best dry shampoo.
Laneige Lip Mask. My go-to lip balm. A great stocking stuffer for all ages!
T3 Hairdryer. I have this and love!
Fake Bake Self Tanner. My go-to self-tanner. Truly the best!
Larkly Mineral Powder Sunscreen. I keep one in my tennis bag and one in my pool bag. So easy to apply. My kids love it, too!
Amazon Hanging Travel Bag. I don't travel without this! Holds SO much.
Beautycounter Lipgloss Set. My favorite lipgloss ever, in four mini limited-edition shades. I stash these everywhere!