TGIF!! Here are five things I am loving this week. Be sure to check out #5!!
Also, I am still working on my 30A beach vacation post, so stay tuned for that post coming up next week!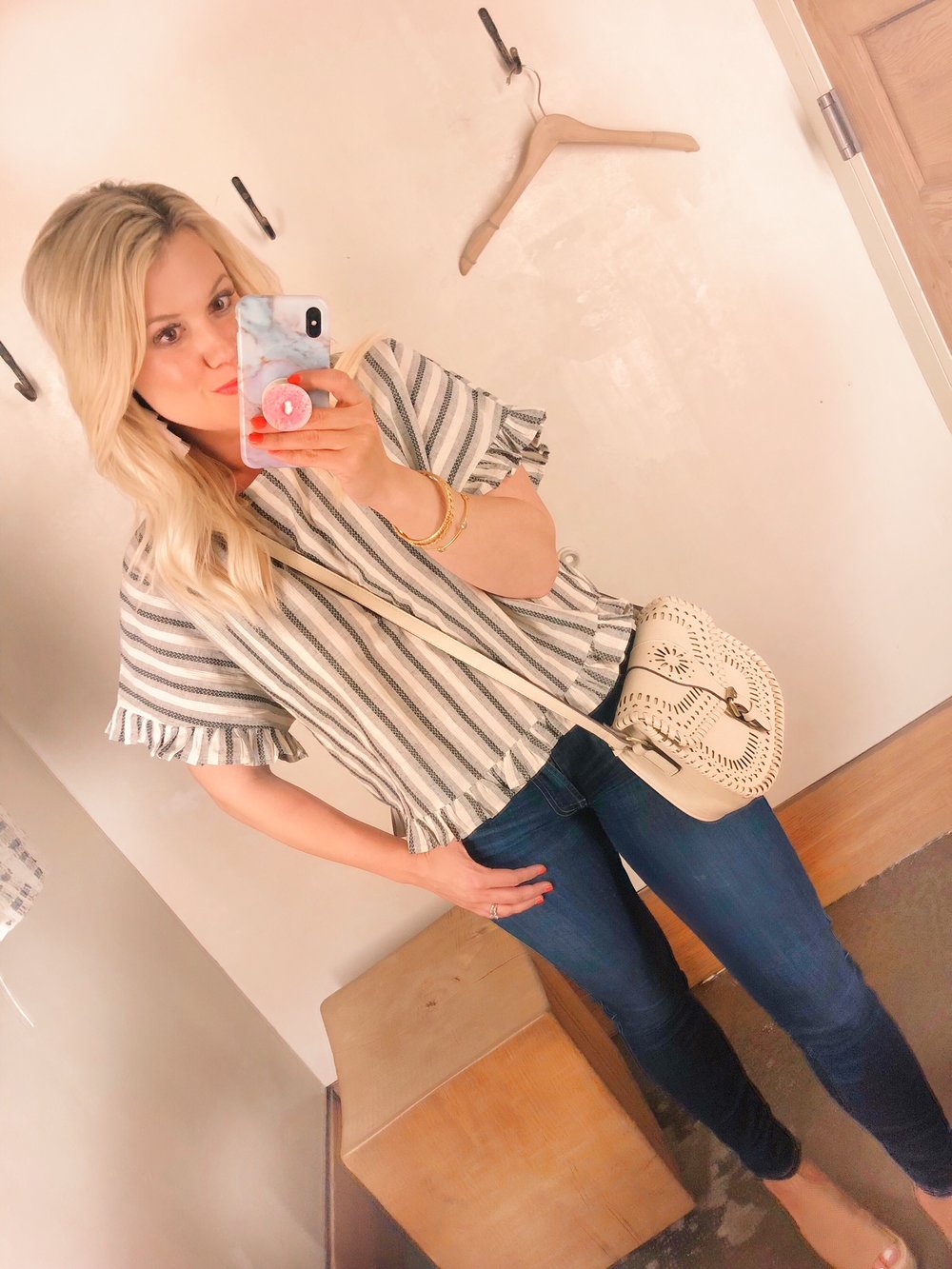 1. This $39 striped top. I just love the fit and the ruffle trim! The buttons up the back are adorable, too! It's also cute with white jeans! I am wearing a size small.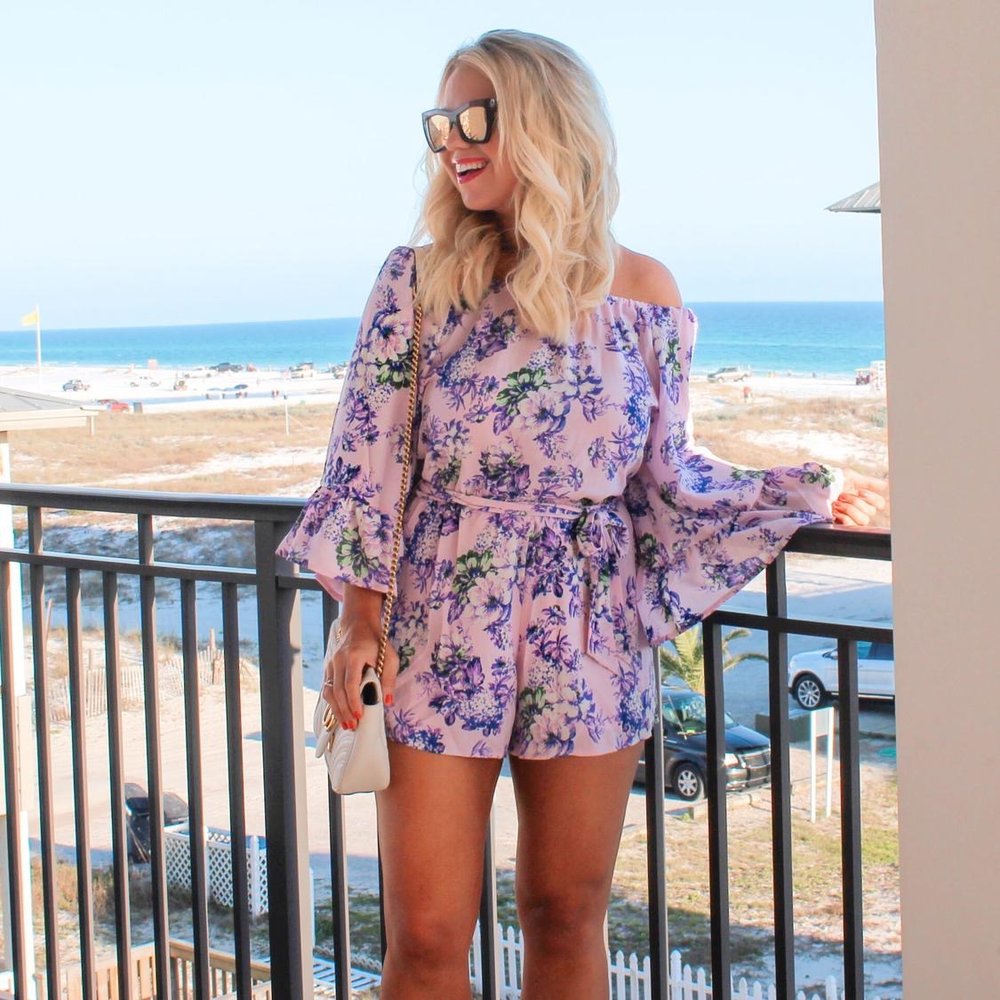 2. This flattering floral romper. I wore this lilac romper for Easter dinner at the beach. I love the comfy yet flattering fit, and that it is off-the-shoulder! I am wearing a size small.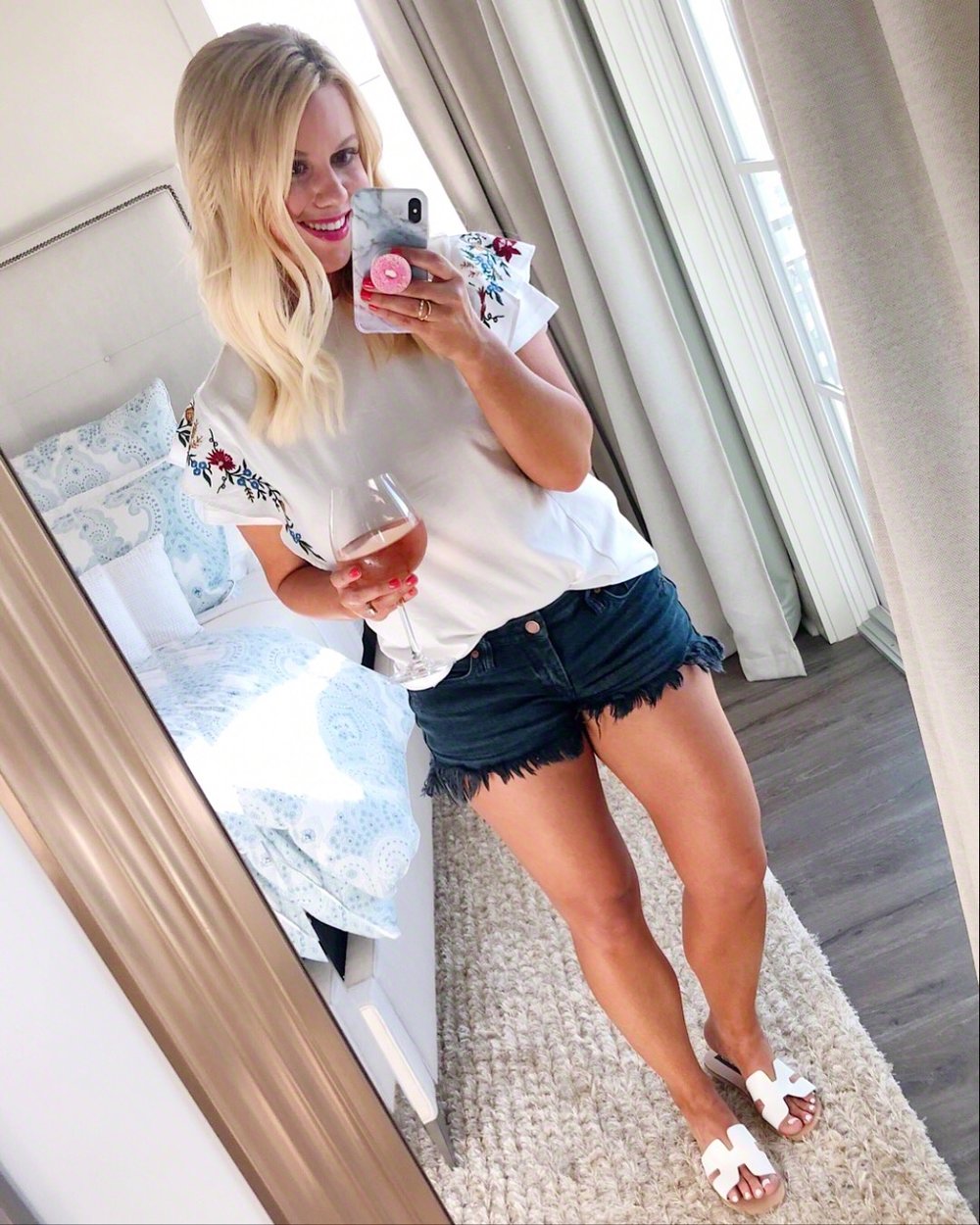 3. This embroidered-sleeve tee. I love this fun version of a solid white tee. The flutter sleeves flatter the arms, too! I am wearing a size small. Also, I am LOVING these slide sandals! They are comfy and come in lots of fun colors!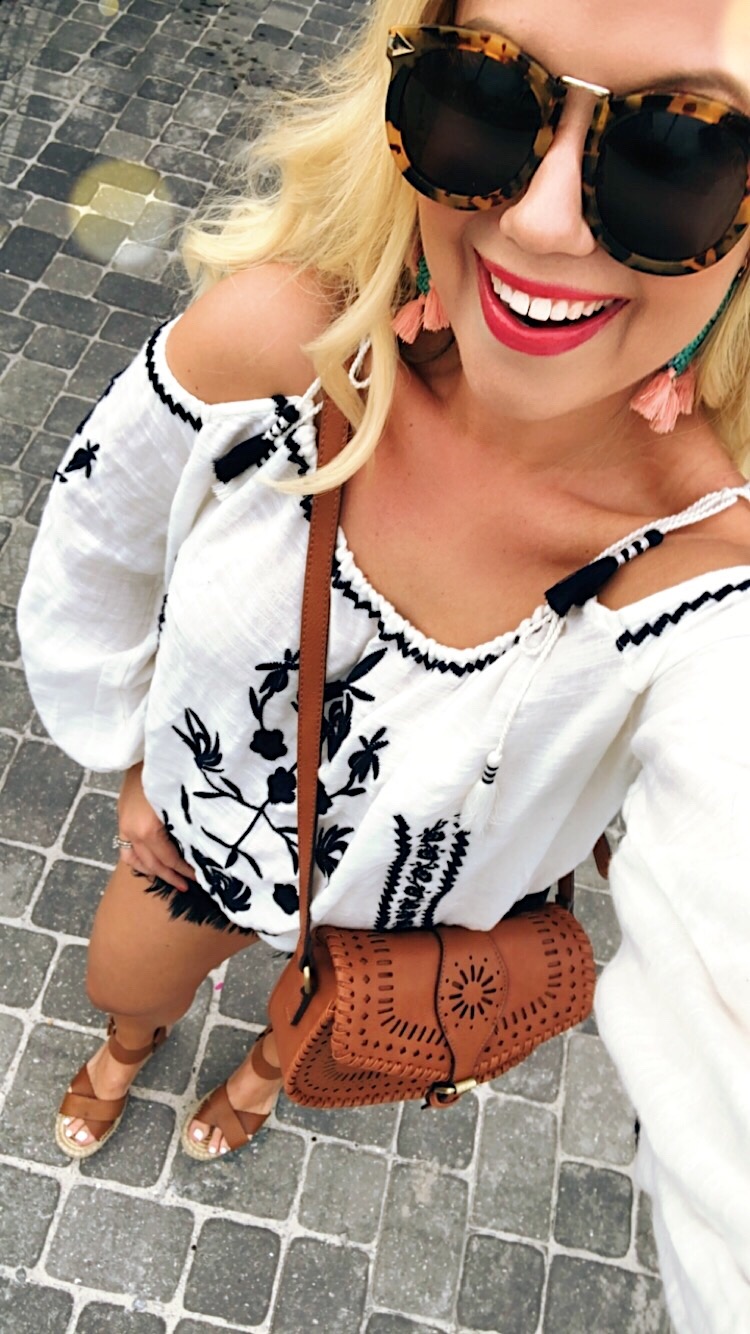 4. This $59 tassel top. This is another fun top that I loved wearing at the beach! I love the tassel tie details. It fits oversized…I am wearing a Small but wish I had ordered an XS.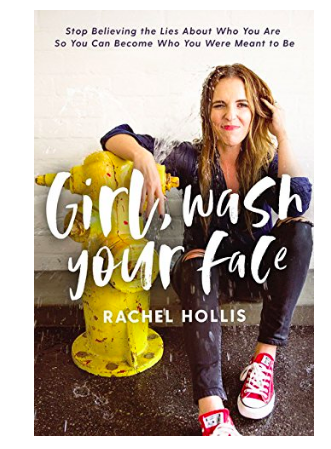 5. This book. If you follow me on Instastories, you may have heard me RAVE about this book this week. After a good friend highly recommended it over and over, I downloaded Girl Wash Your Face on Audible this week, and have listened to almost the entire book in less than three days! It is feeding my soul, challenging me, freeing me, encouraging me! If you are a woman, a mom, someone who struggles with anxiety, with busyness, with feeling like you are constantly dropping balls or letting others down, if you long for deeper friendships and balance in your life…this is a MUST READ. Also, this is the first time I have used Audible and love it!! I love that I can listen while running errands, going for a walk, working out, doing laundry, etc!
Have a fabulous weekend!
Stylishly yours,