It's Friday! Hurray!! Here is this week's installment of the "Friday Five," highlighting five of my favorite things from this week.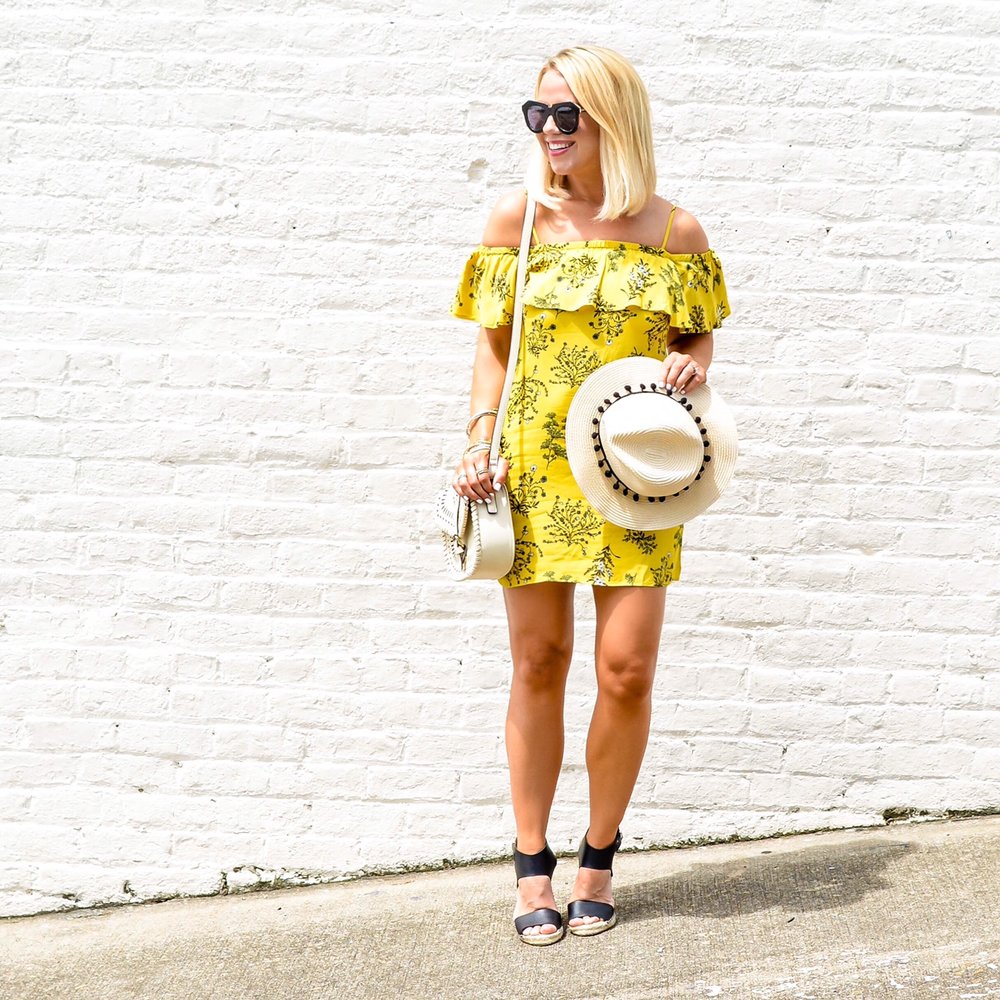 1. This yellow dress. I think every gal needs a bright pop of yellow in her wardrobe this Summer. This $49 dress is the perfect sunny shade and so easy to throw on for day or night. Get the rest of my outfit details here.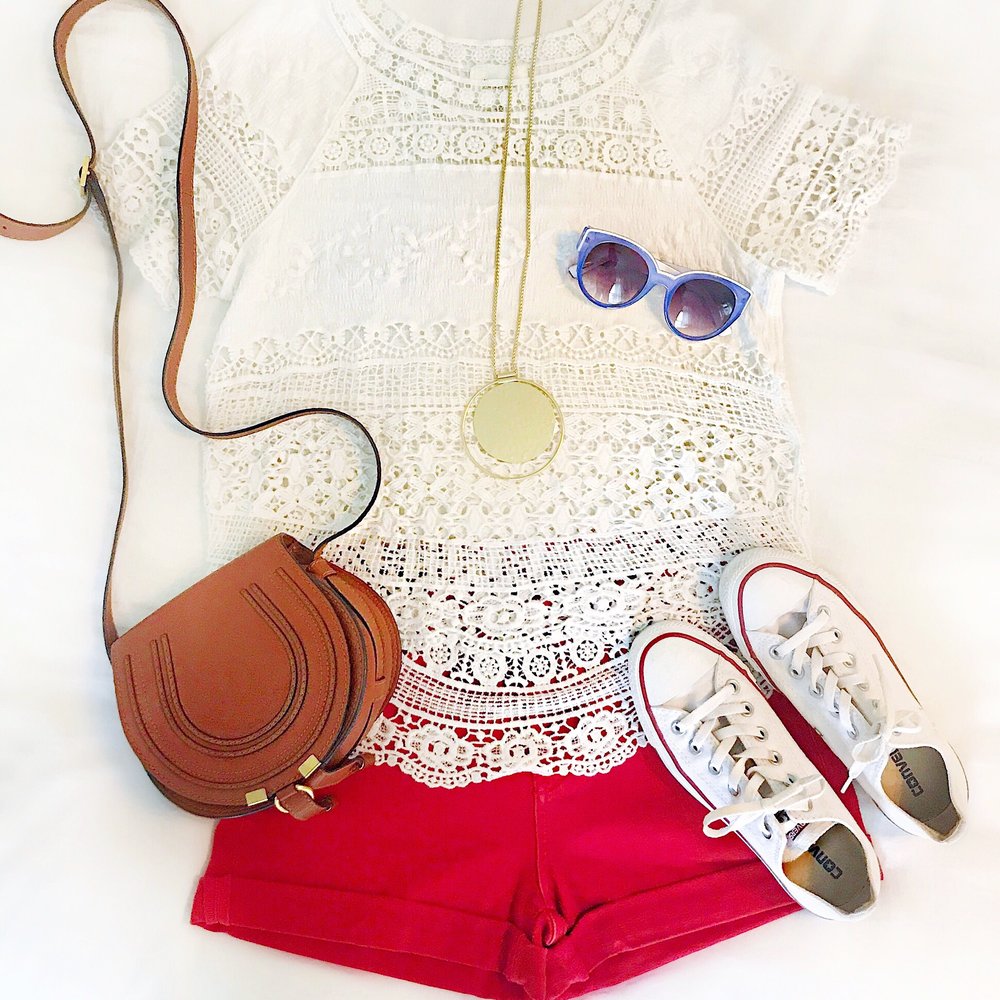 2. These red shorts. I picked up these red denim shorts this week and love them! They are perfect to pair with a simple white top, and will be so fab for the Fourth of July! They are flattering, too, and run true to size. I'll be styling them for the blog soon, so stay tuned!
3. This lace top. I'm all about white lace tops for summer…I probably have a dozen and keep collecting them! I love the fit of this one, and that it has some stretch to make it comfy and hold it's shape. Just add a white or nude cami underneath and it can be dressed up or down. Get the rest of the outfit details here.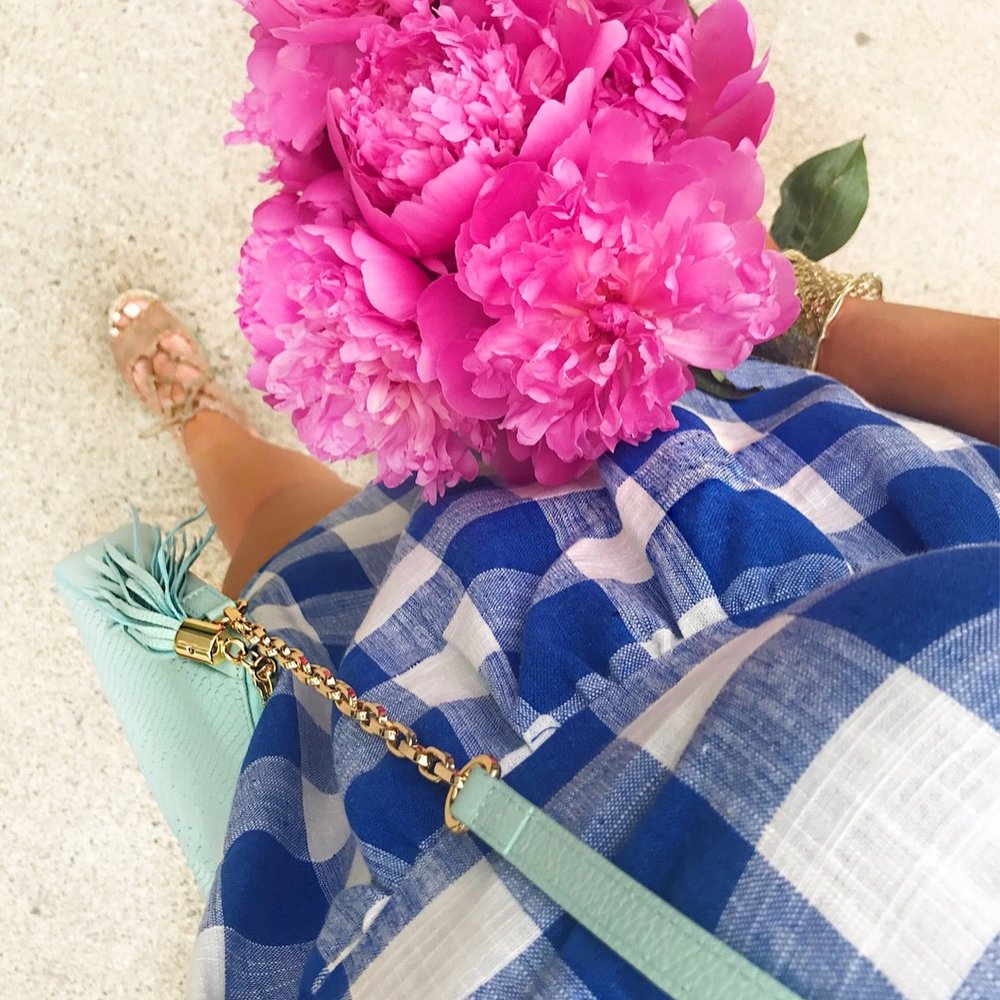 4. Trader Joe's Peonies. In case you haven't heard, Trader Joe's has the most gorgeous and fragrant $6.99 peonies this week! Run, don't walk, to your nearest Trader Joe's to snag some! Get the my outfit details here.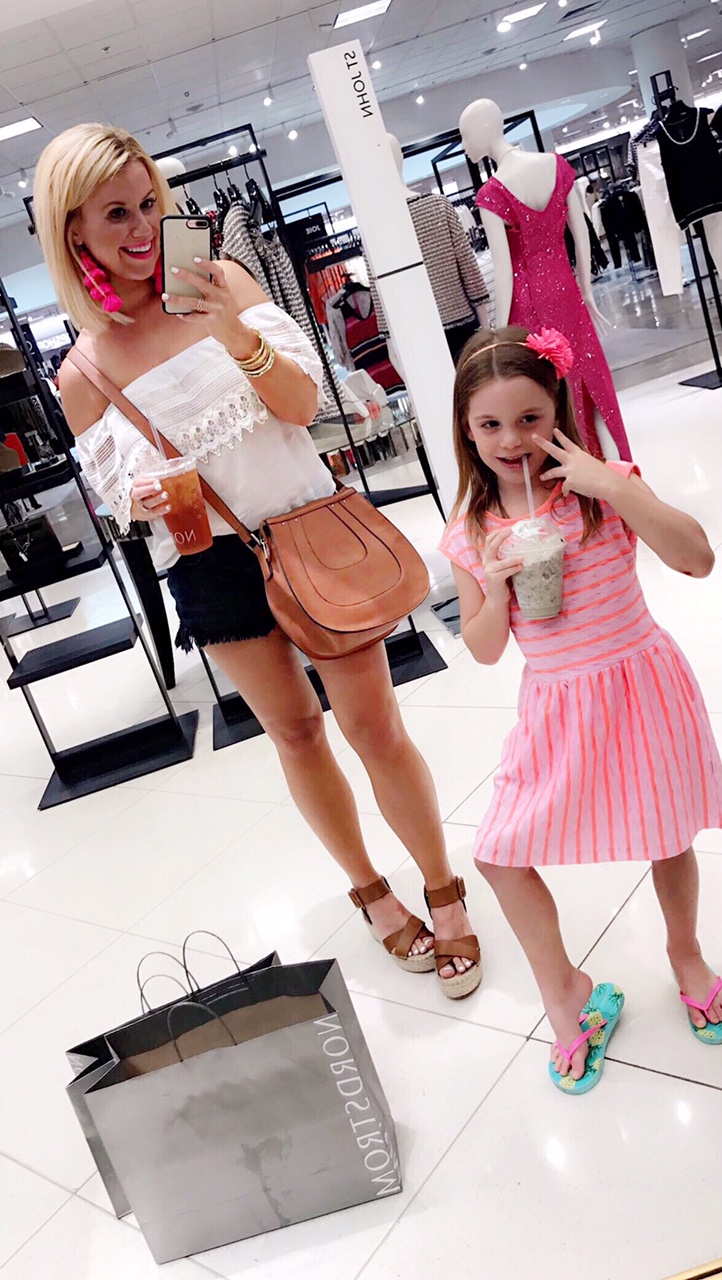 5. This oversized crossbody bag. If you read my "Five Summer Essentials for the Stylish Mom" post this week, you'll know that one of the "must-haves" I discussed is an oversized crossbody bag. I am LOVING this $59 one, that comes in three color options. It's truly the perfect size for long days on the go, and looks much more expensive than it's price tag! Shop both our outfits, including Lily's $7 dress, here.
Have a fabulous weekend!