Happy Friday and happy long weekend! I have some fab favorites to share with you today.
Here are five pieces I am loving right now. All are perfect for wearing now straight into Fall, and most are currently on sale!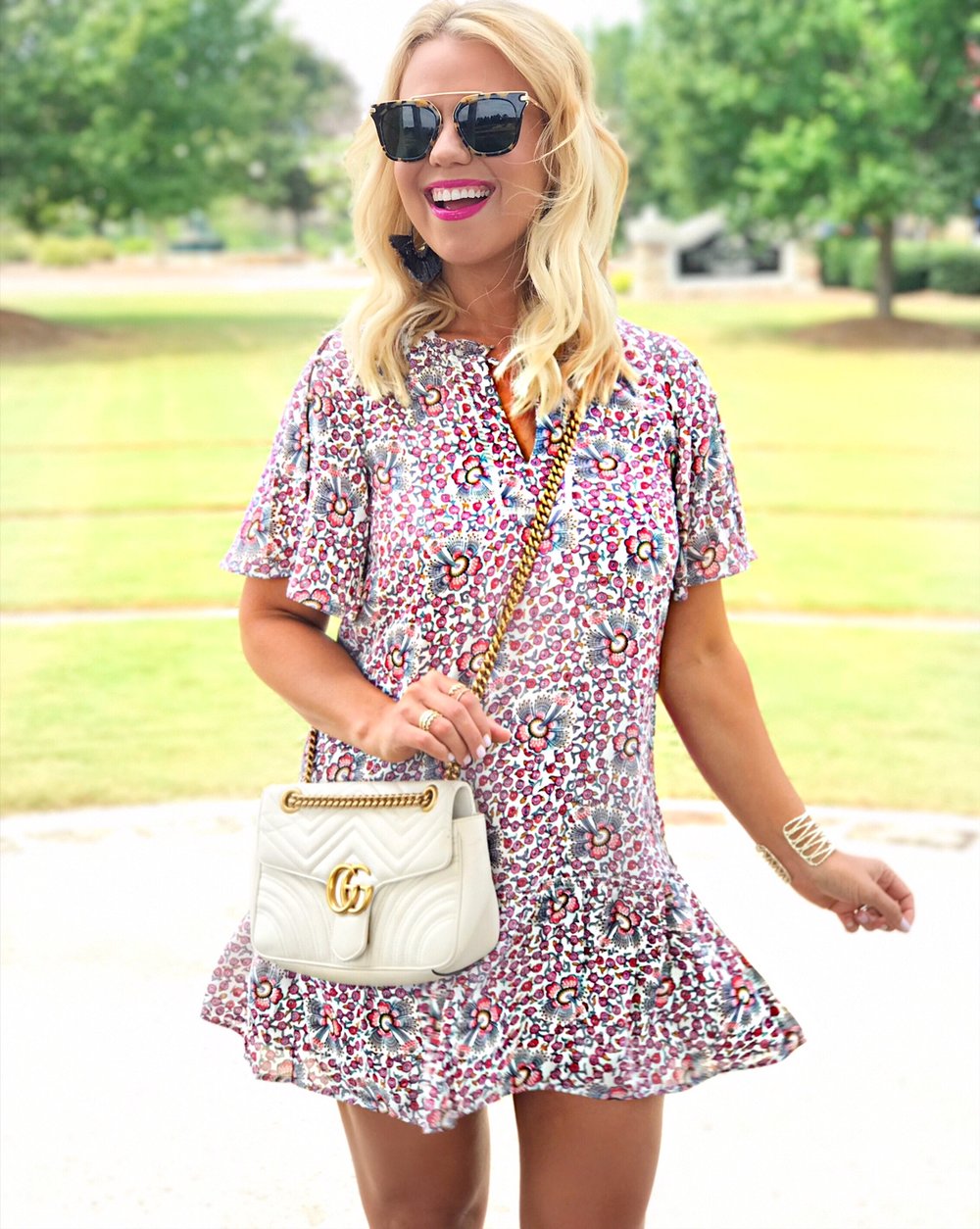 1. This drop waist dress. This comfy little dress fits like a dream. I love it now with sandals or wedges, and will wear it into Fall with over the knee boots and a denim jacket. It's currently 30% off. I am wearing a size XS Petite for reference.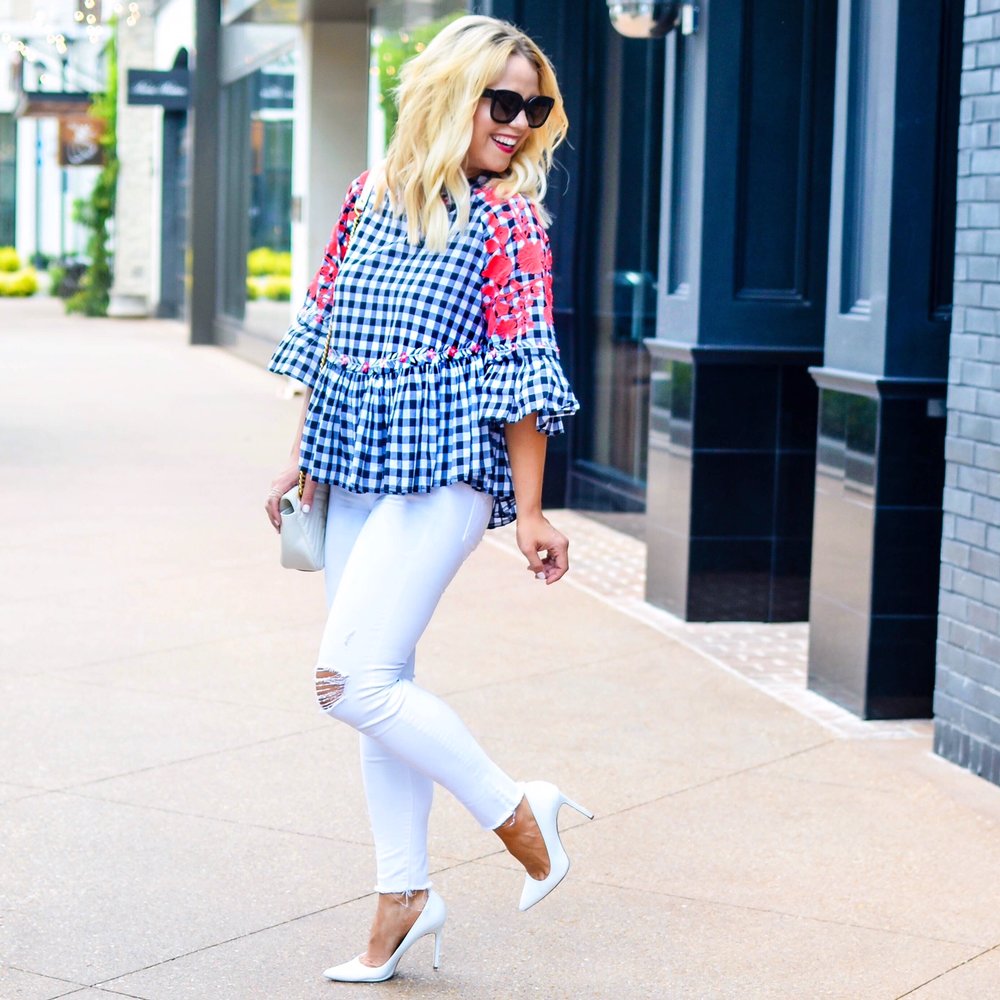 2. This gingham top. I am in love with this cutie embroidered gingham top! It's just so happy and fun! This top has just been marked down by over half price, too! It runs large, so size down. I am wearing an XS.
Side note :: Anthropologie is having a HUGE Labor Day sale online! Take an additional 40% off all sale merchandise! I will be posting my sale favs to Instastories tomorrow, so stay tuned.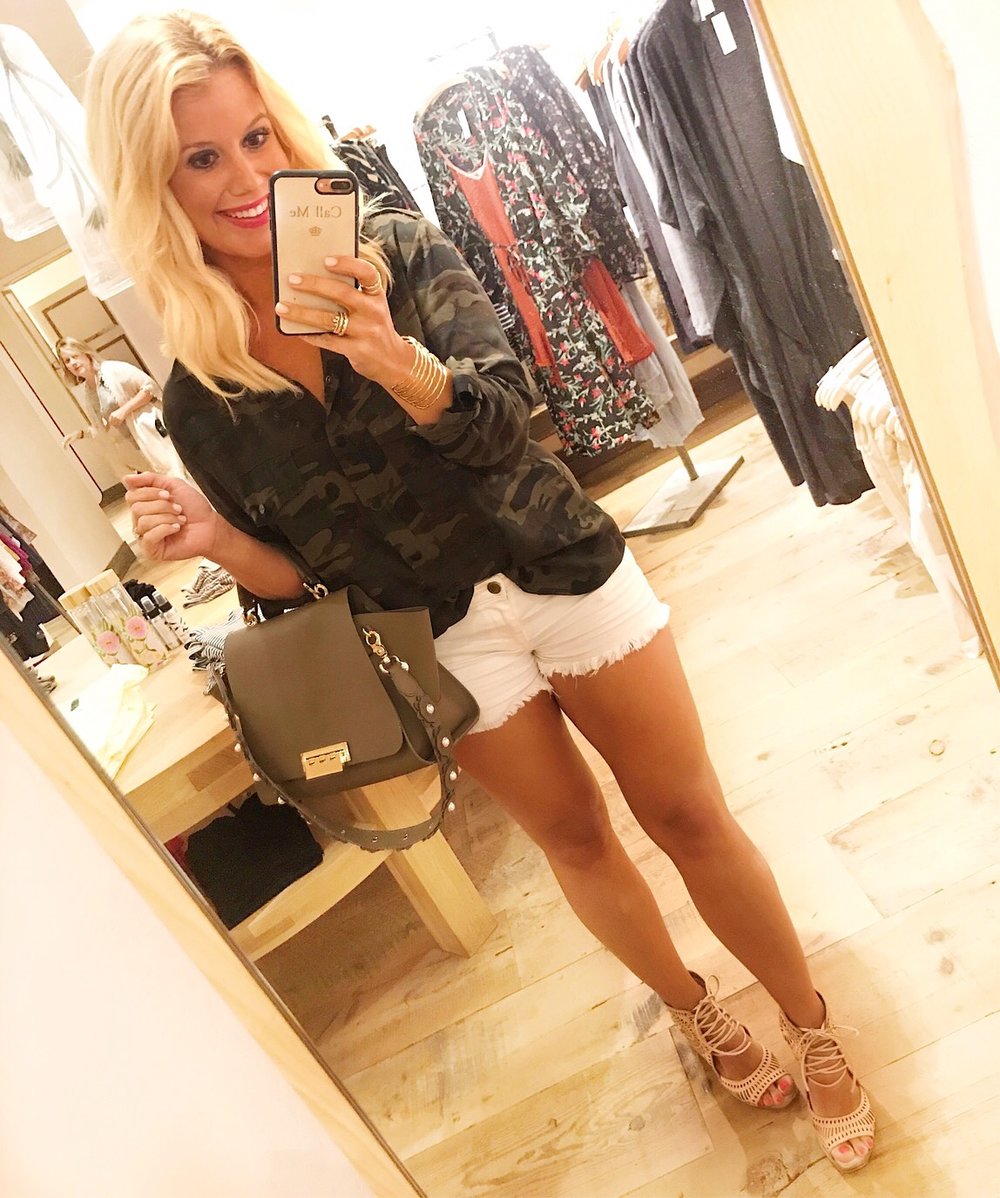 3. This camo top. Camo is a major Fall trend this year, and this button-down is the perfect way to incorporate some camo in your wardrobe. I absolutely love the fit! It's fab paired with white now and denim, black or gray in Fall. I am wearing a size Small.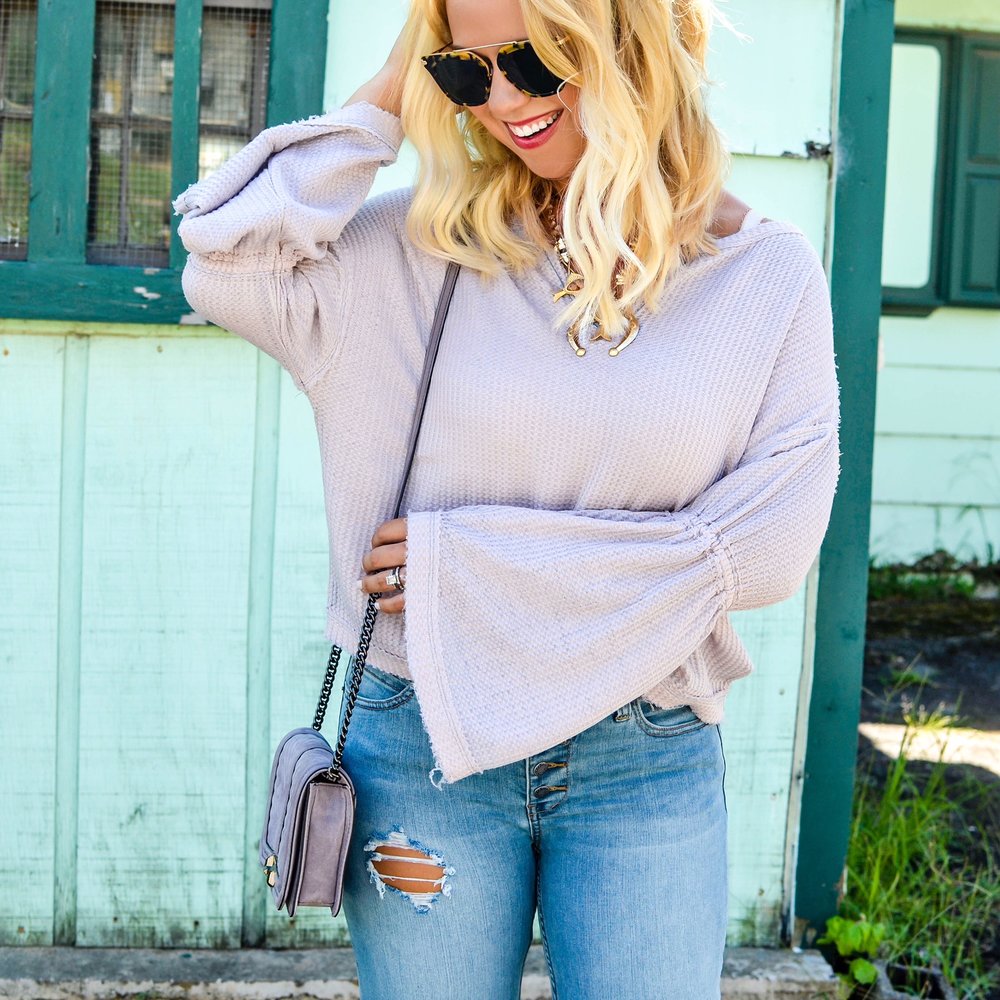 4. This thermal top. I am all about good thermal top for Fall/Winter, and this one is quite possibly my favorite one EVER. I want it in all the colors because I know I will be living in it! I am excited to layer it under vests, too, since the sleeves are so cute. I recommend snagging it now to wear later, because by the time the weather cools, this top will be sold out!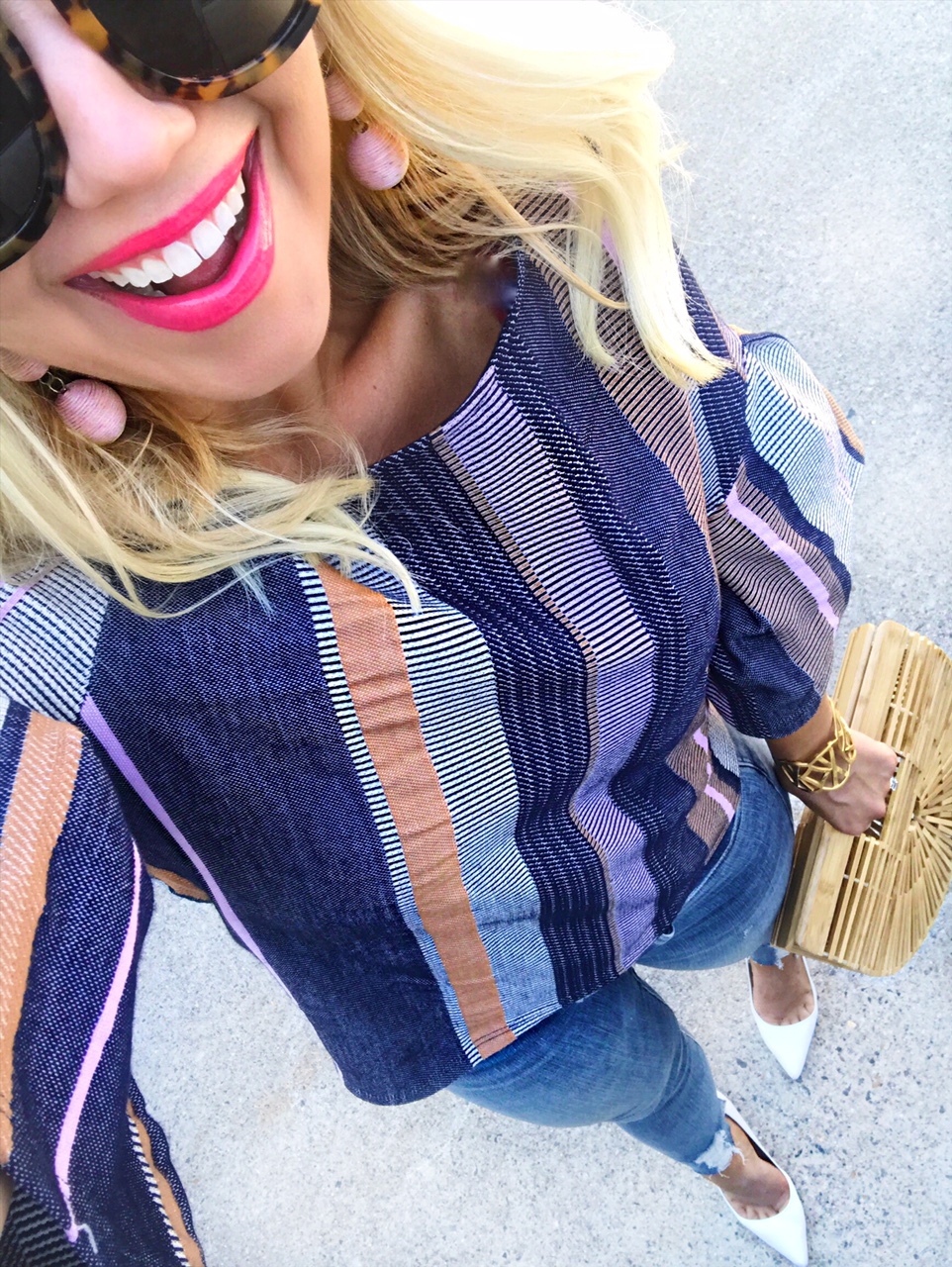 5. This striped top. You all know I am all about striped tops. This textured version has the cutest sleeves. I have literally worn it 3-4 times since purchasing last week! It's just the cutest, and a great weight to wear through Fall.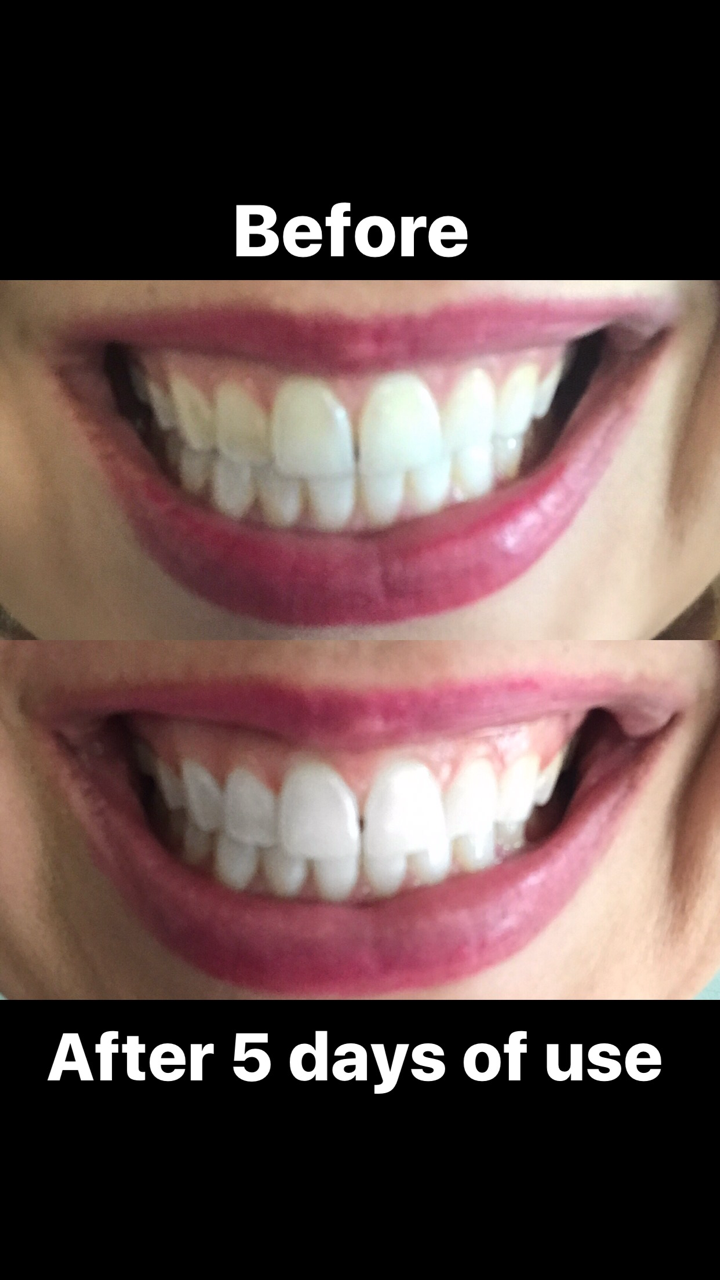 Last but not least, I wanted to share an amazing whitening toothpaste that I recently discovered. I shared it on Instastories and Facebook this week and the response has been overwhelming!
This whitening toothpaste is safe, even for kids and pregnant/nursing mamas, tastes great, is safe for veneers and delivers whitening results almost immediately. I have now been using it twice a day for just over a week and my teeth haven't felt cleaner or looked whiter in years and years!
Oh, and my favorite part is that it doesn't cause any sensitivity whatsoever. I have used White Stripes for years on and off and my teeth hurt! I haven't had any teeth sensitivity with this at all!
It's just $20 and you can snag it here.
Here are some other not-to-miss clothes, shoes and accessories on sale this weekend. Note that most of these items are actually marked down lower than the price on the pic says!

Have a fabulous weekend!
Stylishly yours,