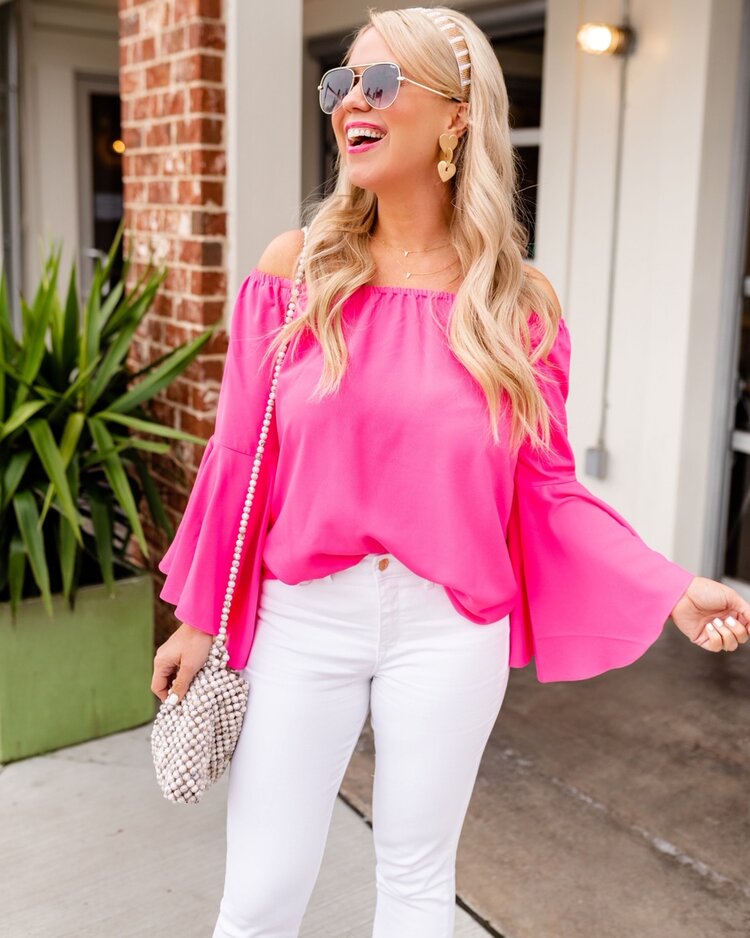 Happy Sunday, friends! I have a fun announcement to share with you today… my three favorite Walmart exclusive brands (EV1, Scoop, and Sofia Jeans) are launching at select Walmart stores. EV1, Scoop and Sofia Jeans are my go-to brands each and every time I browse Walmart Fashion online, and I couldn't be more excited that will all be able to shop pieces from these lines in some stores.
I have mix and matched these three brands in the four outfits below. I think you will quickly realize why I love each of these collections so much! Each of these looks is perfect for early-Spring!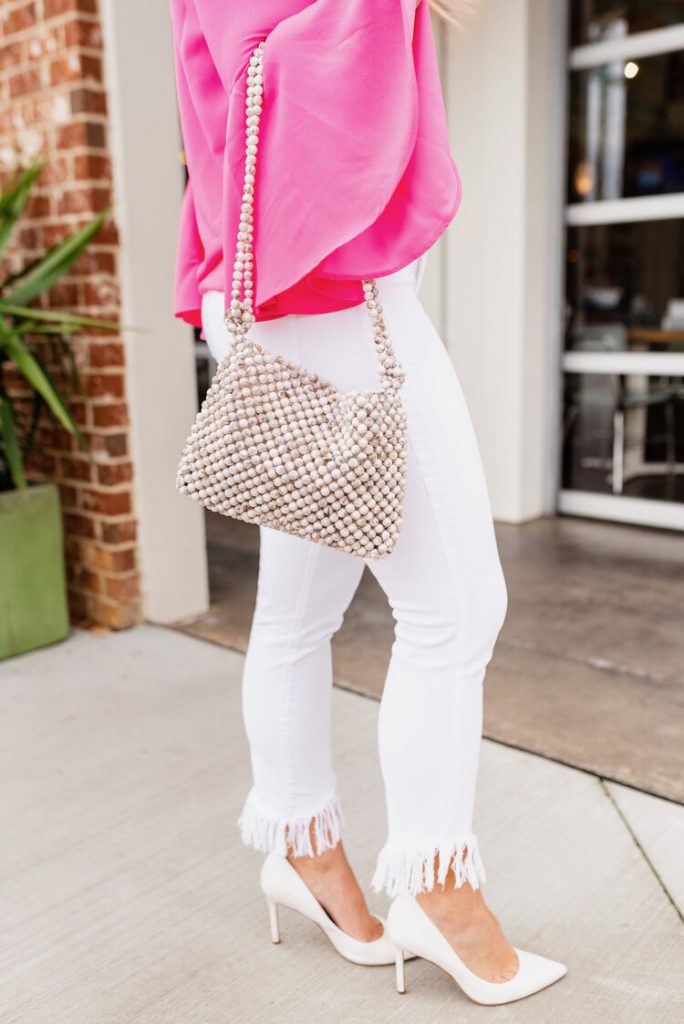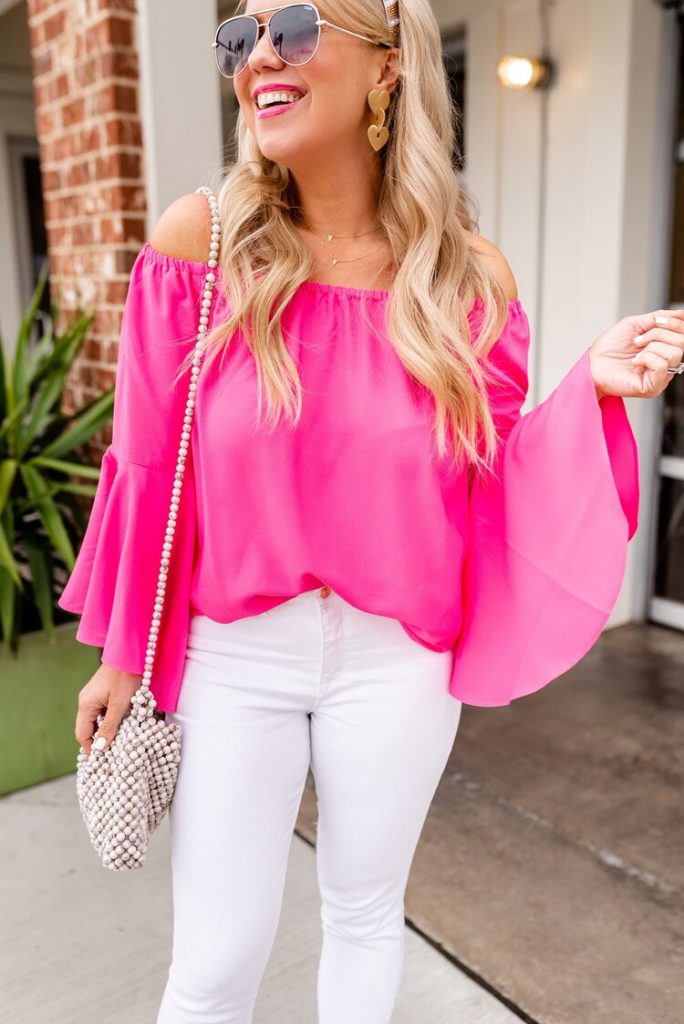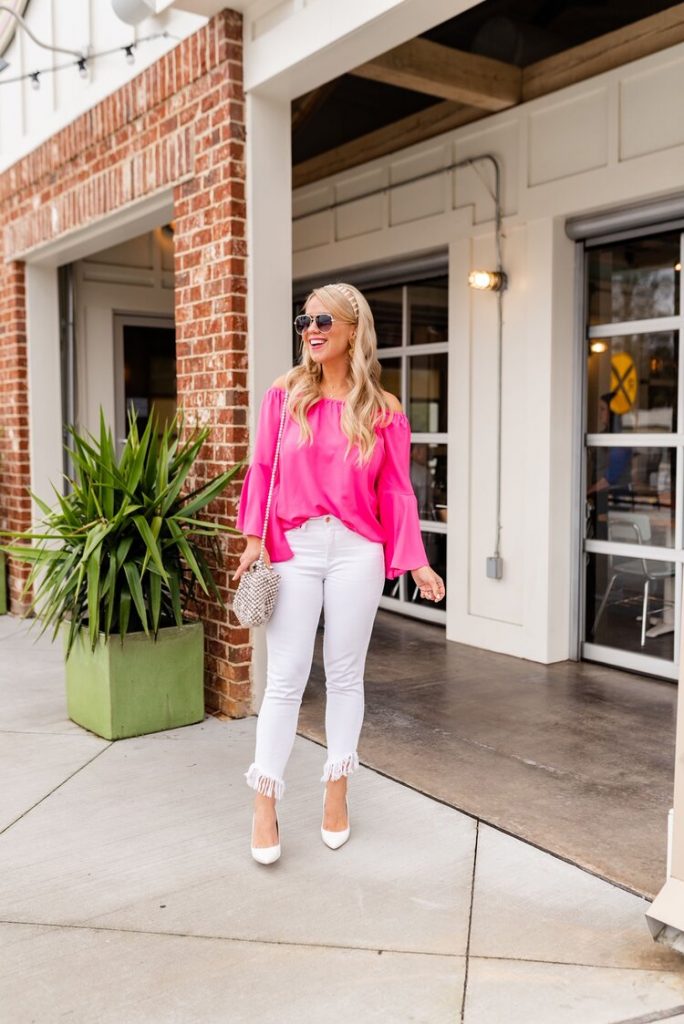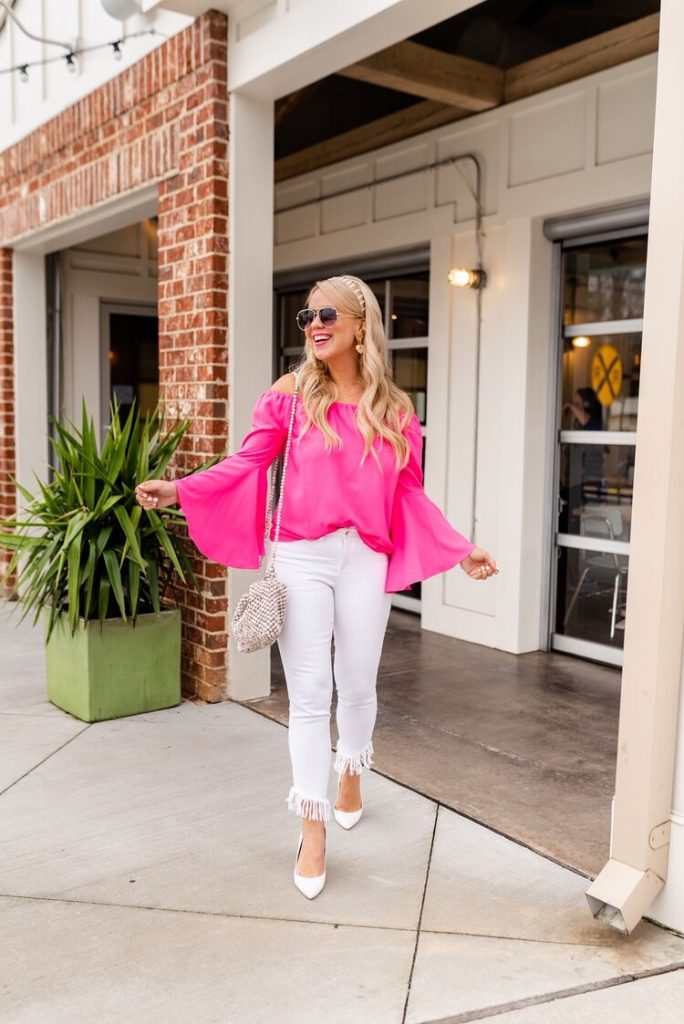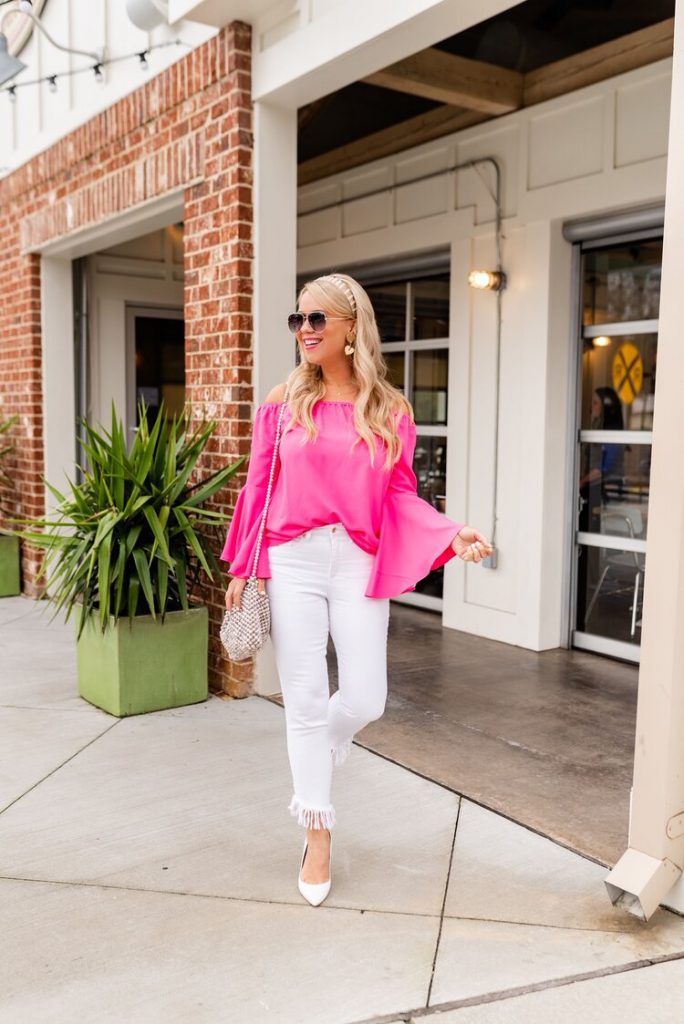 This $26 stunning off-the-shoulder bell-sleeved blouse by Scoop is a MUST-HAVE for Spring! It comes in three colors and I now own all three. I love that it can also be worn on the shoulder to change up the look. I am wearing a size small.
You all know how much I LOVE these Sofia fringed jeans. So much so that I now own them in white, black and blue denim! They are truly some of my most-worn jeans in my wardrobe and I get compliments on them wherever I go. These are a must for $26. These run TTS and I am wearing a size 4.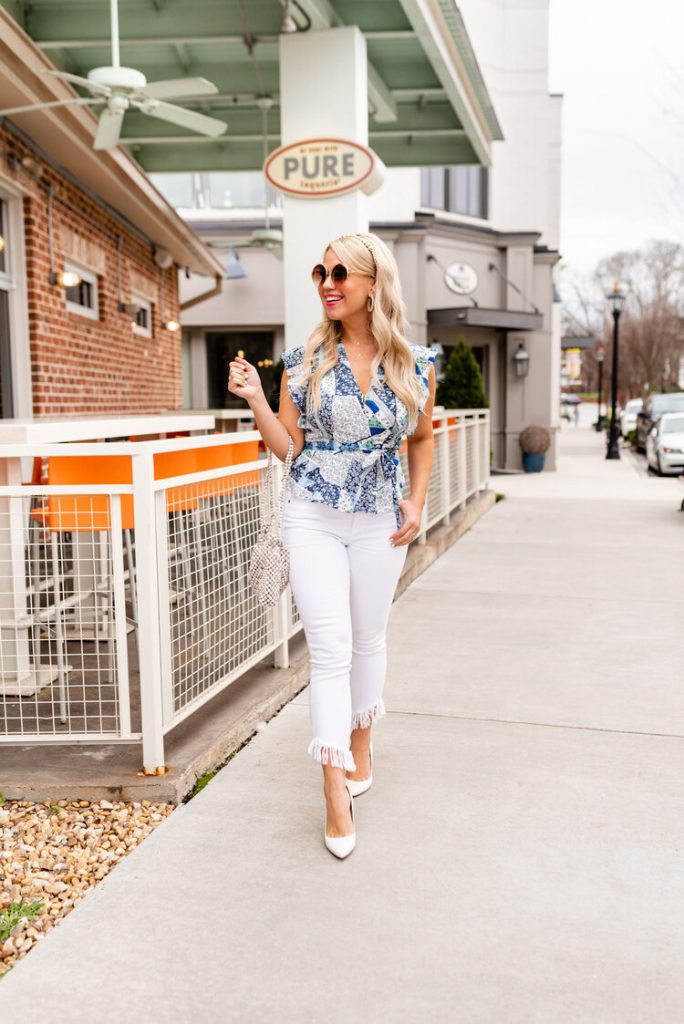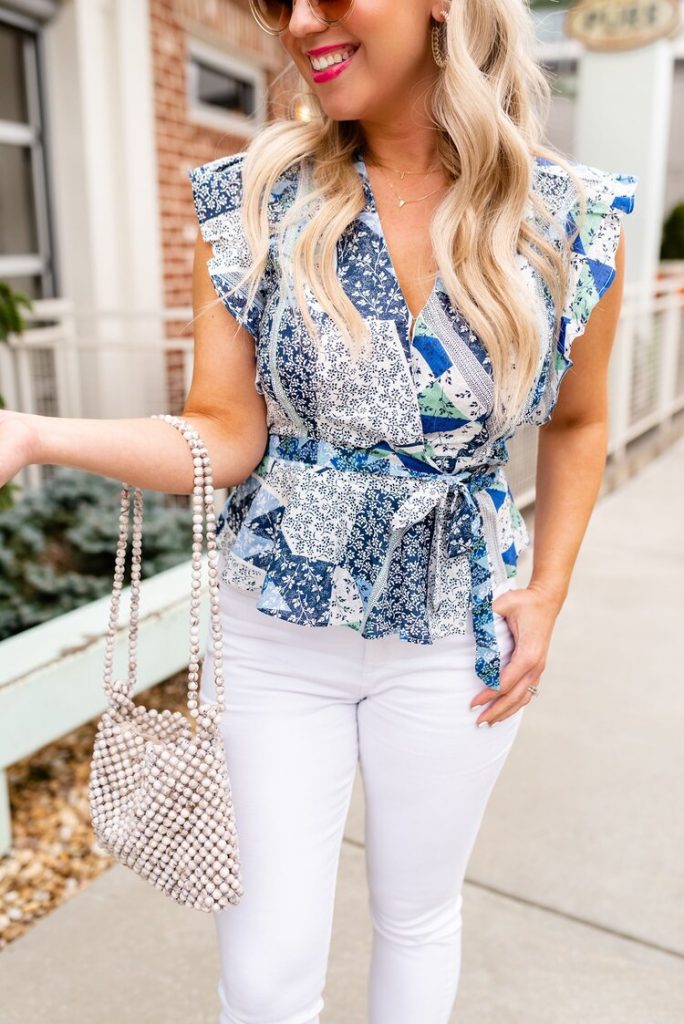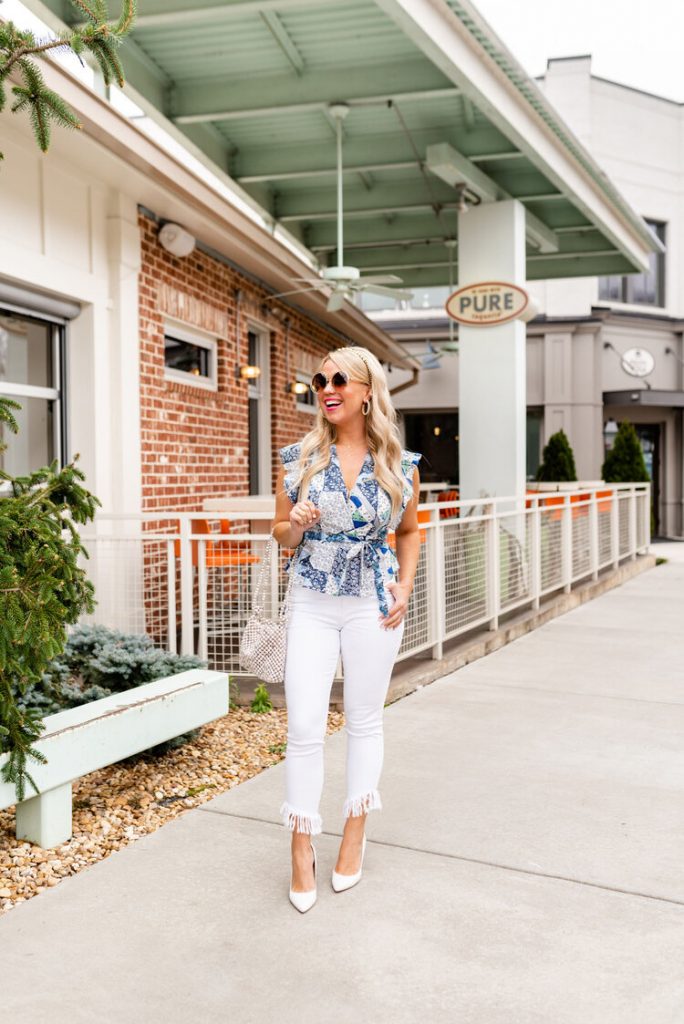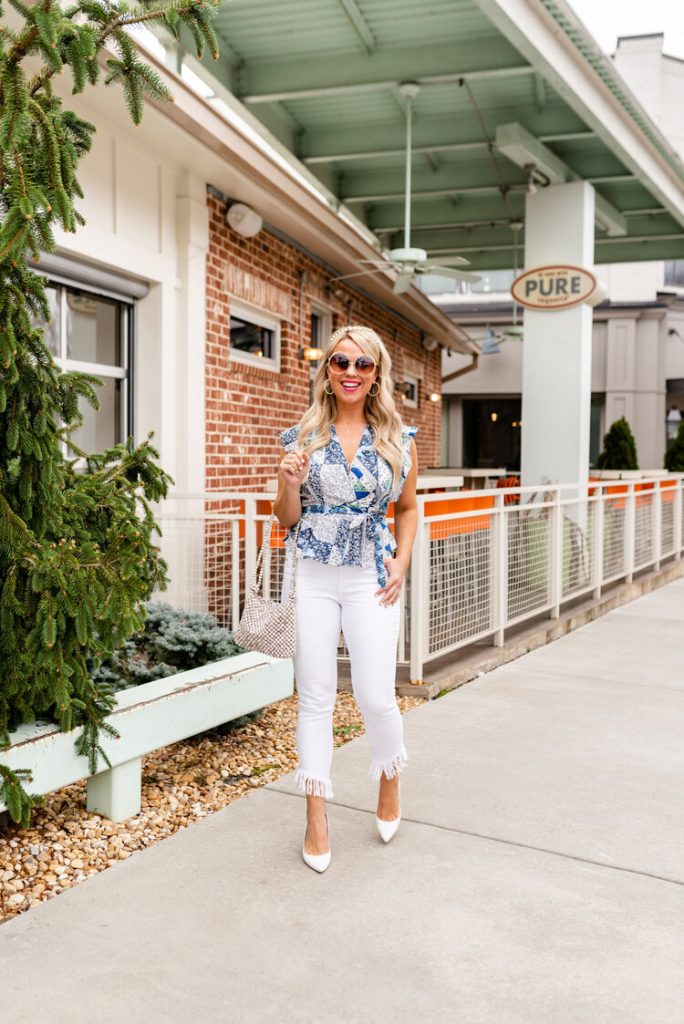 This Sofia blouse is another gorg one! This one is great for work or weekend. It's great with white jeans, blue jeans or even a pair of straight/skinny leg pants for the office. It runs small, so I recommend sizing up. I am wearing a medium.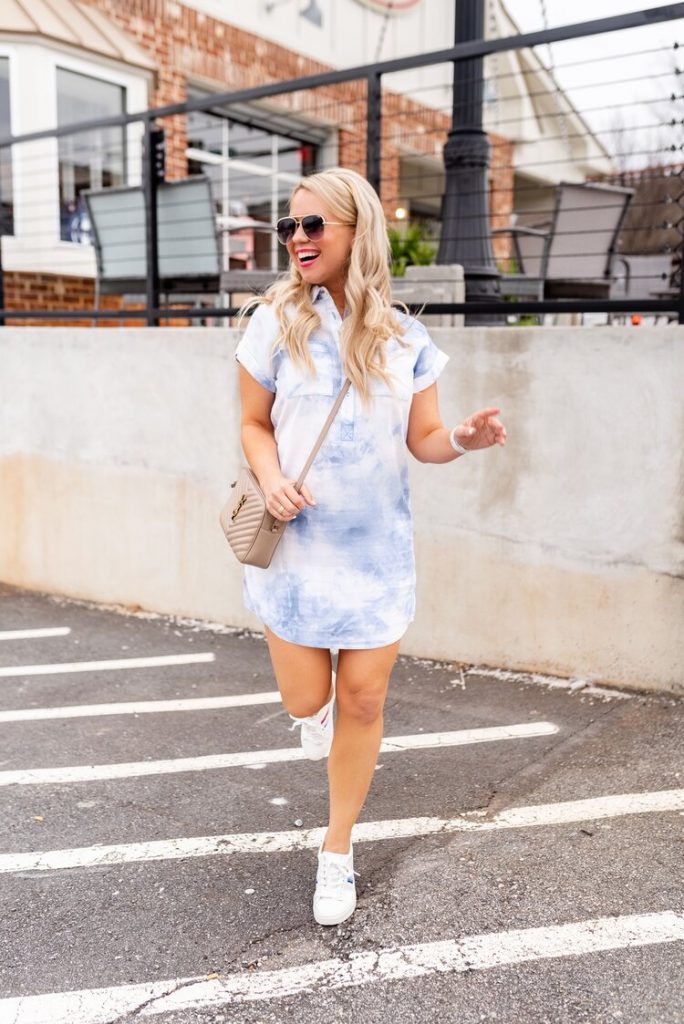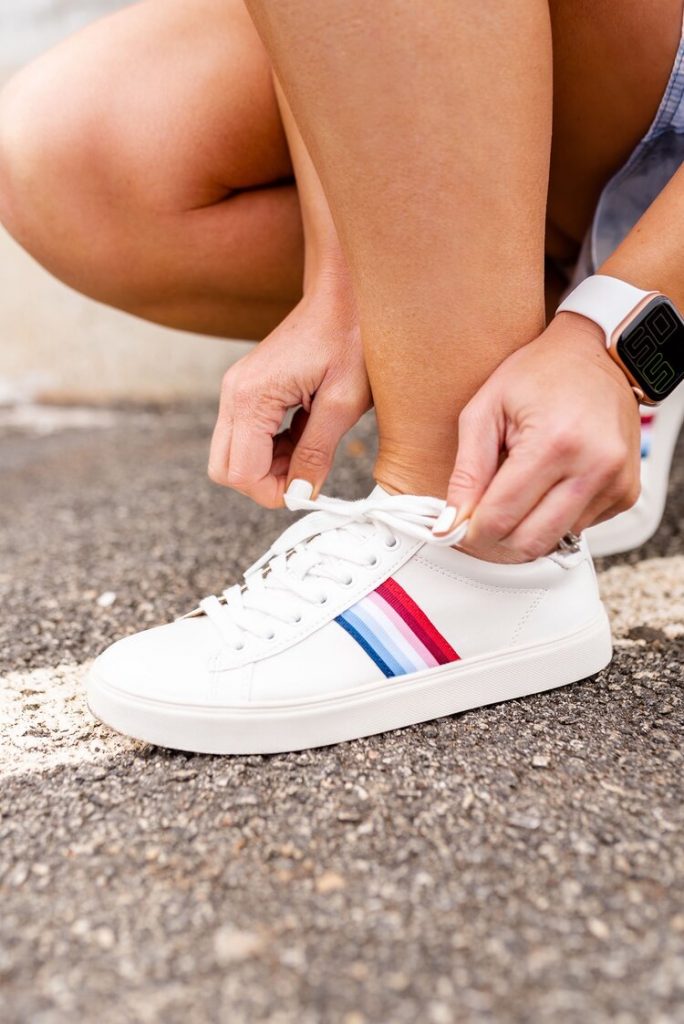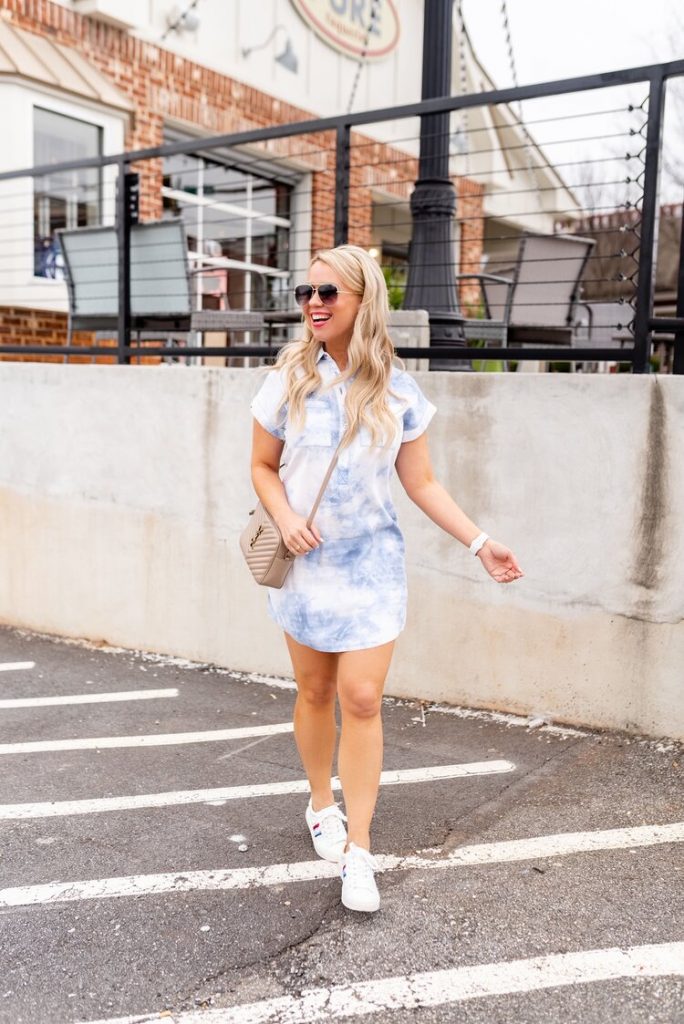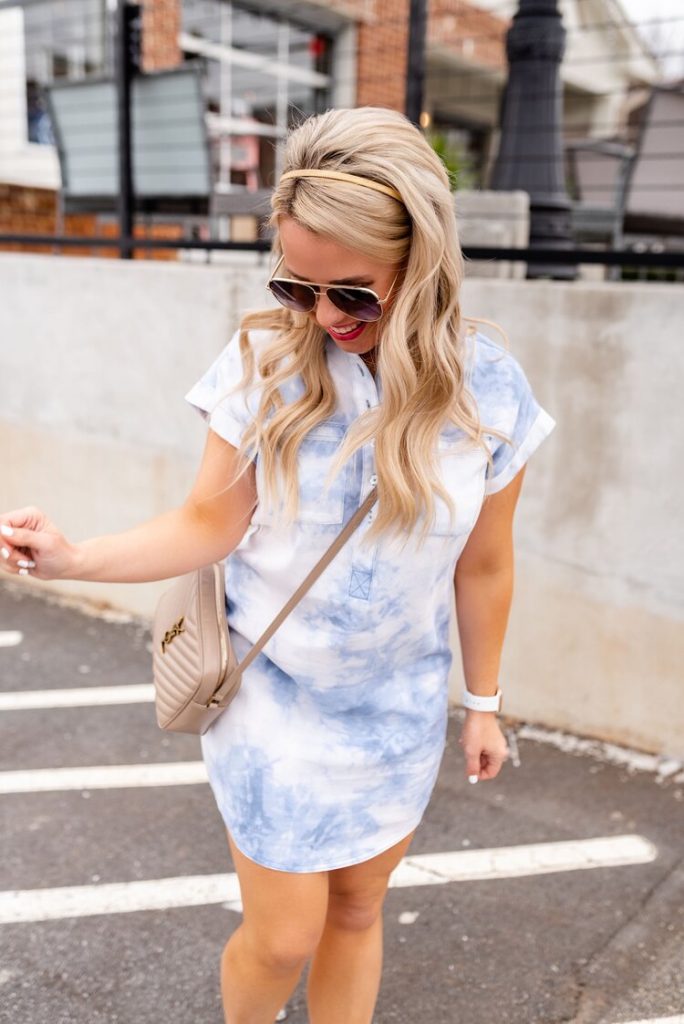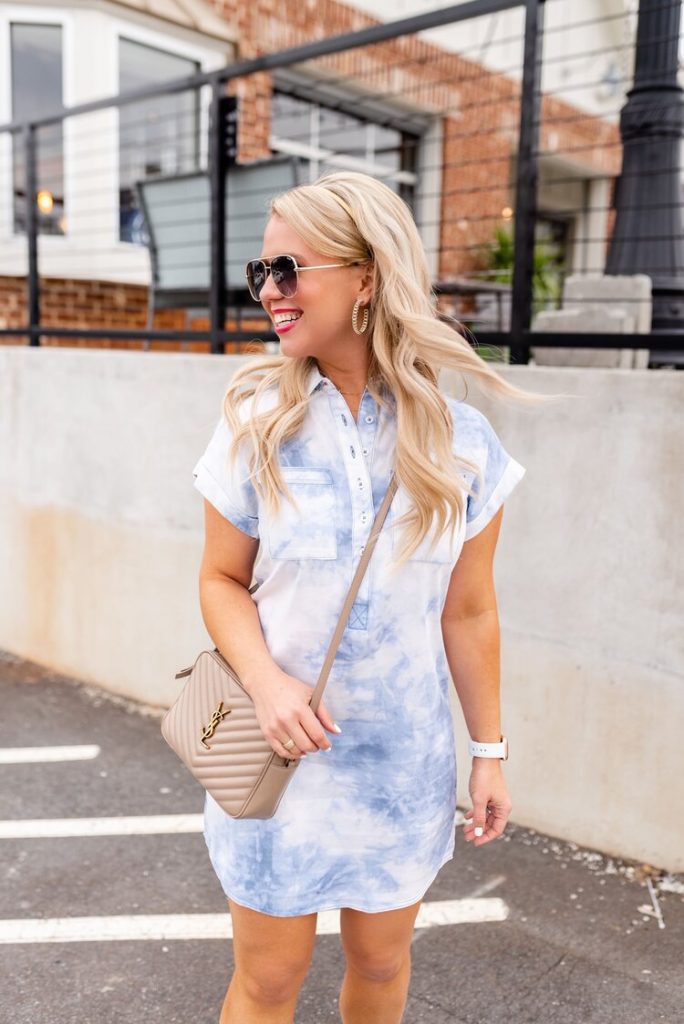 This $24 EV1 tie-dye dress and striped kicks are a perfect weekend look! This dress looks structured but is SUPER soft! Believe me, you will be tempted to wear it everywhere. It's a great travel piece and perfect paired with these fun sneakers, that are so comfy! I am wearing a size small dress and sneakers run TTS.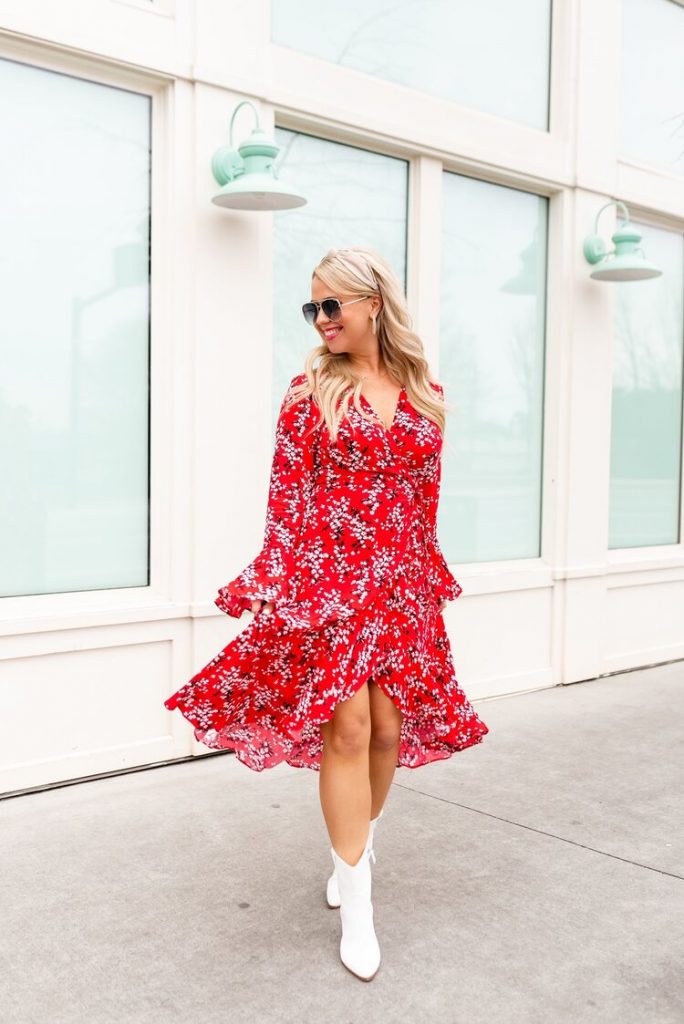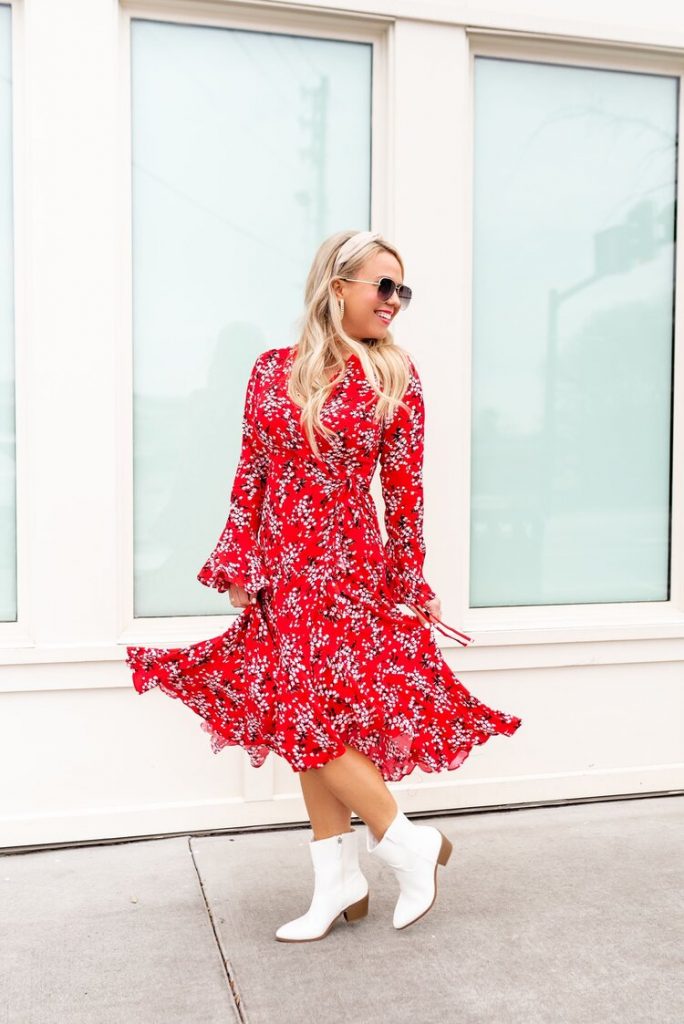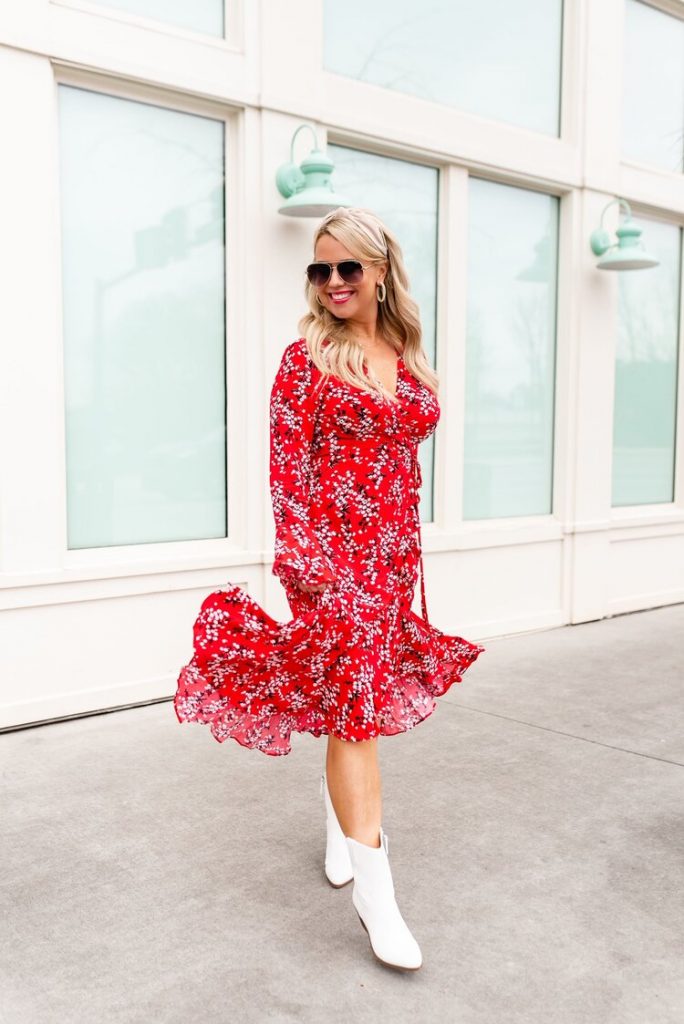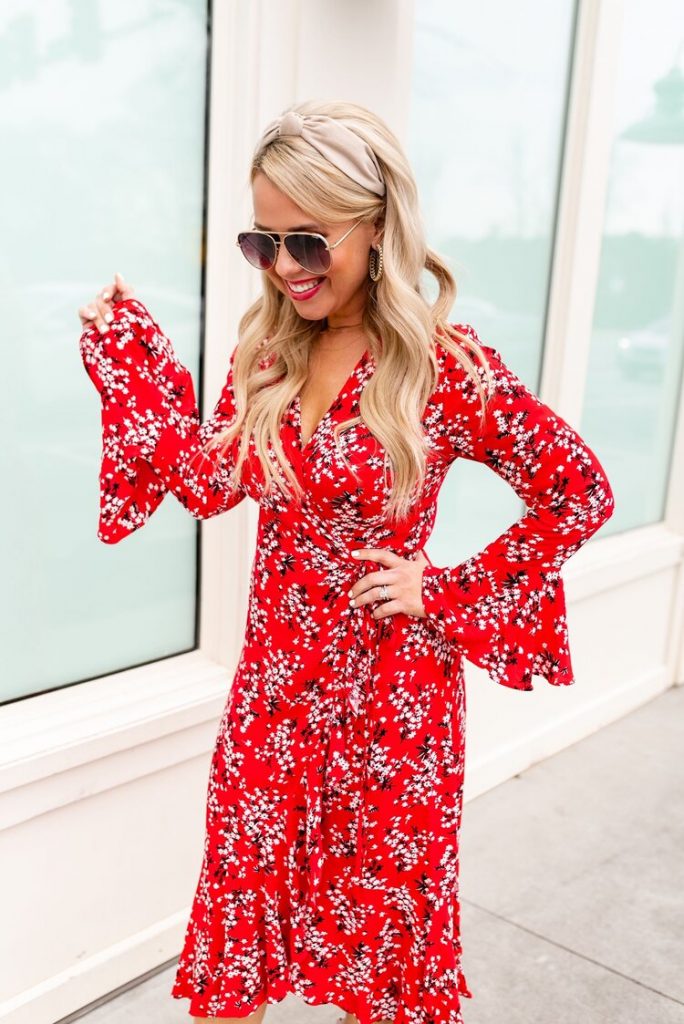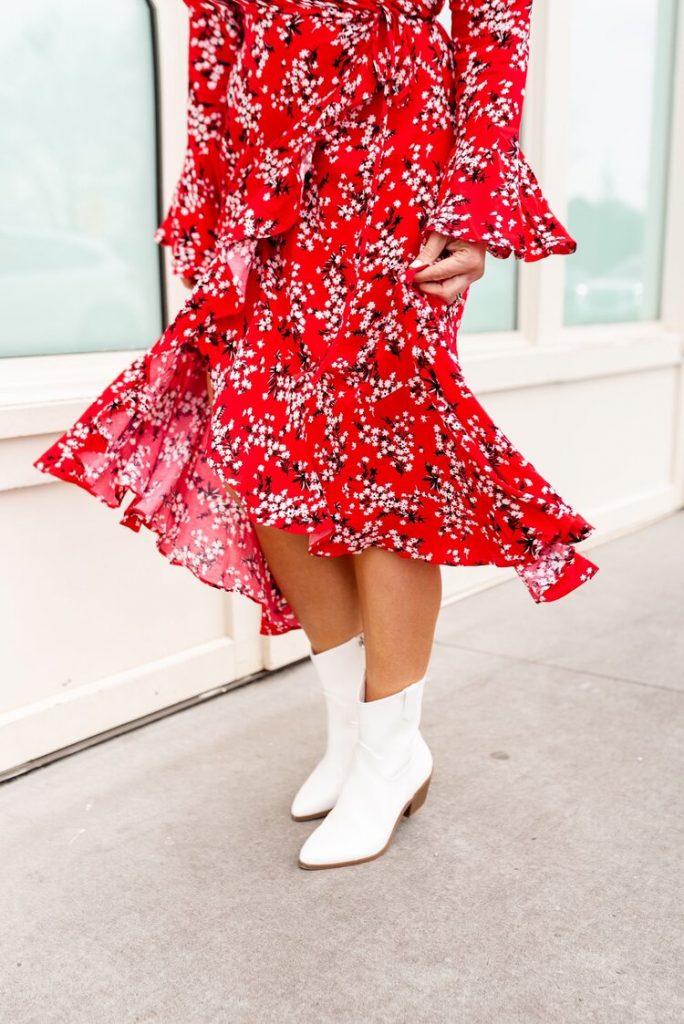 Last but not least, this Scoop dress is just so fun! If you are maxi-dress-loving-gal, you need to try this one. The ruffles and movement are fab! I paired it with these funky white western boots, also by Scoop. I am wearing a size small dress and booties run TTS.
So what are you waiting for? Go online to Walmart.com to find out your closet Walmart that carries these brands, and head on in store to shop some Spring Fashion goodies in person. The quality, styling and value of these pieces is so impressive. I know you will grown to love these brands as much as I do!
If you live near me in Atlanta, here are three local Walmart stores that now carry these brands ::
Store Number: 1578 Atlanta GA
Store Number: 2360 Atlanta GA
Store Number: 3621 Atlanta GA
Here are a few specific items I am loving from these brands that are now in stores ::

Have a fabulous Sunday!
Stylishly yours,

Thank you to Walmart for sponsoring this post. All opinions are my own.