Last year I teamed up with the fabulous Instagram rock star, Abby Strock (@mrsstrock), to do a wardrobe challenge.  We both felt like we needed to curb our spending and get reacquainted with the clothes in our closets.   And just like that, the closet remix challenge was born.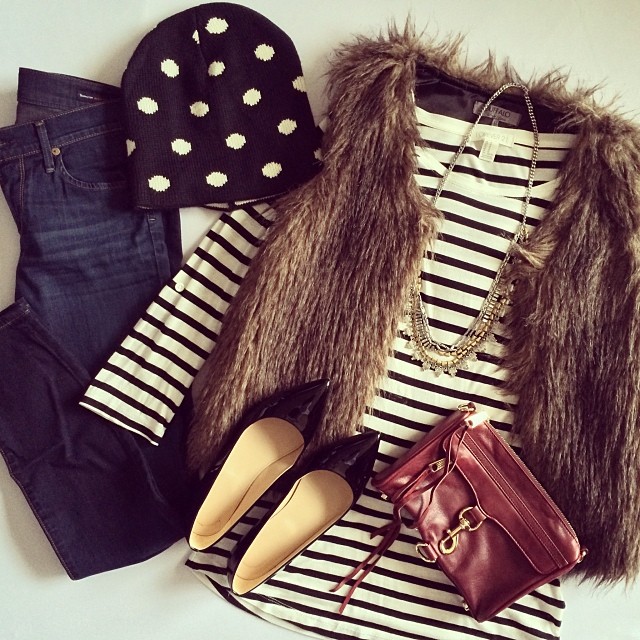 Here is one of Abby's stylish outfits on Instagram.  You can follow her at @mrsstrock.
This year, Lauren and I are excited to team up with Miss Abby again for another challenge and we want our Edit followers to join us!
So how do you play?
You will need to create 30 outfits from your existing wardrobe without repeating.  You can repeat pieces, but not complete looks.  During the time it takes you to complete your 30 outfits, there is NO shopping allowed.
Wait, what?  Yep – NO shopping.  So go ahead and remove yourself from all emails tempting you with the extra 40% off sales.  Practice deleting without opening.  Use this time to get creative with what you already own.
If you decide to share your outfits with the rest of the social media world, let us know!  Hashtag your photos on Instagram with #30dayclosetremix.
These were a few of my Instagram outfits from last year's challenge.  You can follow me at @jackiemewbourne.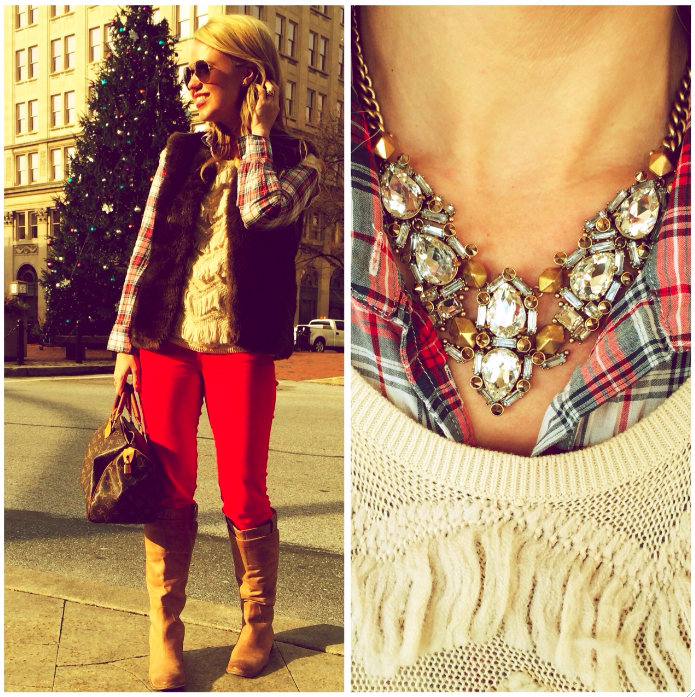 Here is Lauren featuring one of my favorite looks of hers from the holidays on her Instagram page.  You can follow her at @laurenlefevre.
We will be updating our progress throughout the challenge and sharing some of our favorite looks with you.  Hope you join in on the fun and save a little money in the process.
Happy Remixing!