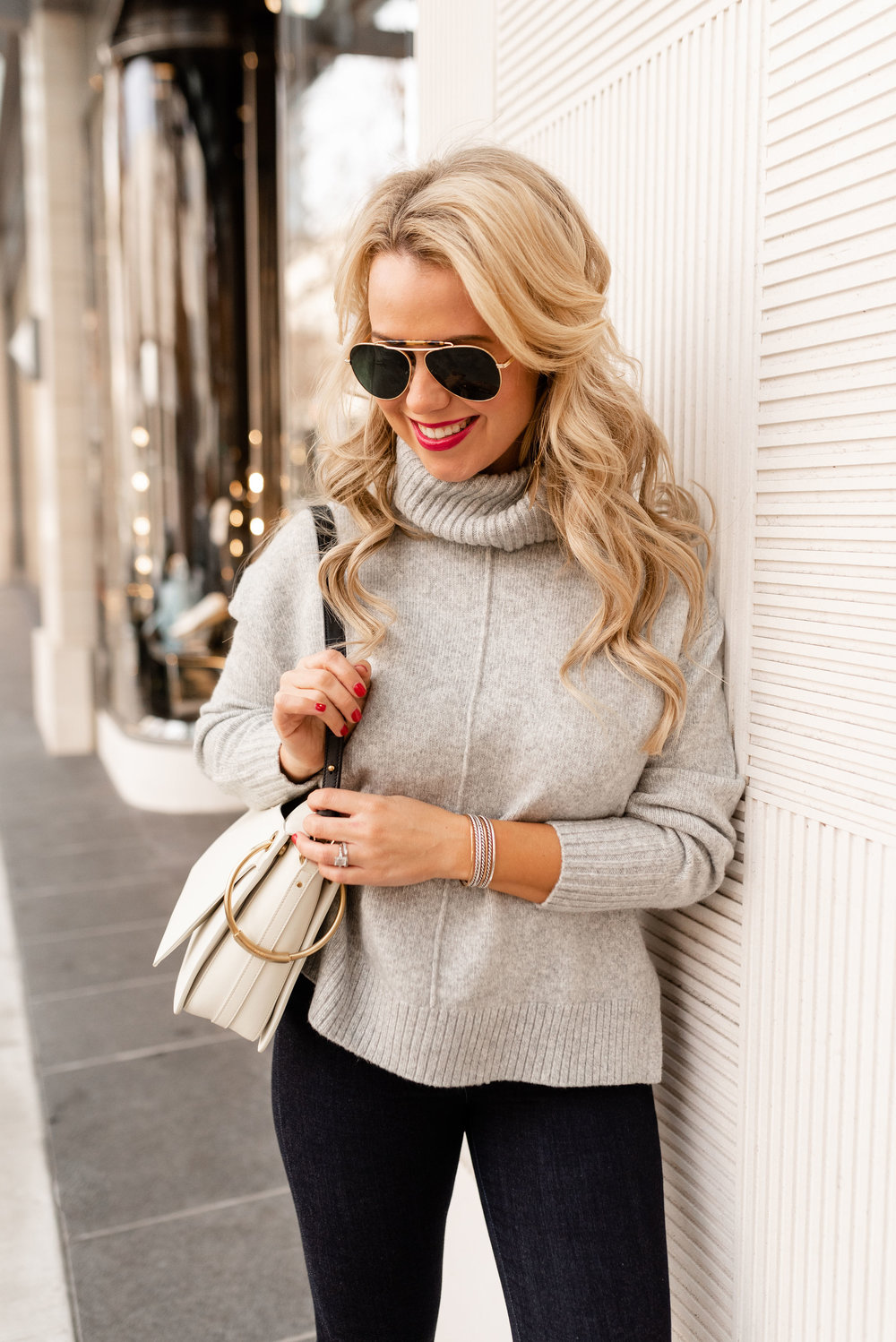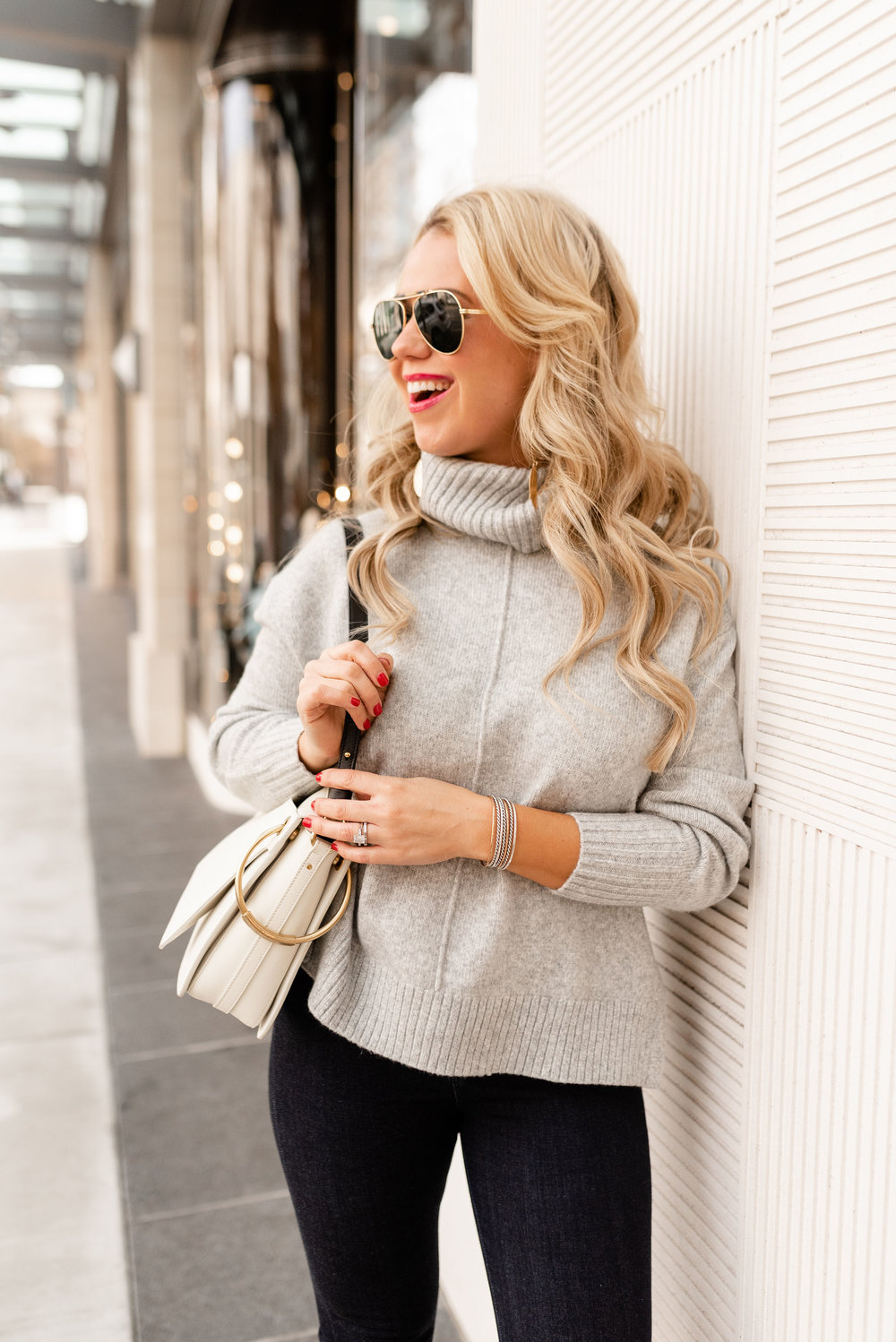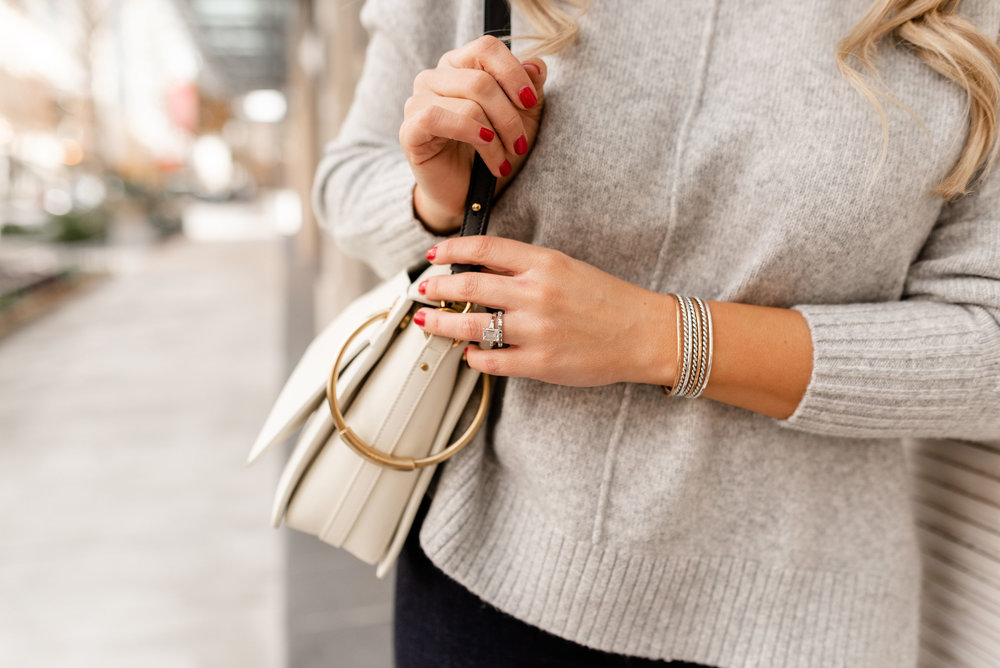 James Avery holds a personal and special place in my heart since it's the first jewelry I received a gift from my parents, and the first jewelry store I recall excitedly shopping in as a girl. I received a beautiful silver charm bracelet from James Avery for my 10th birthday, and vividly remember collecting charms over the years. This charm bracelet is something I still own and cherish, and I plan on passing it down to my daughter, Lily, on her 10th birthday!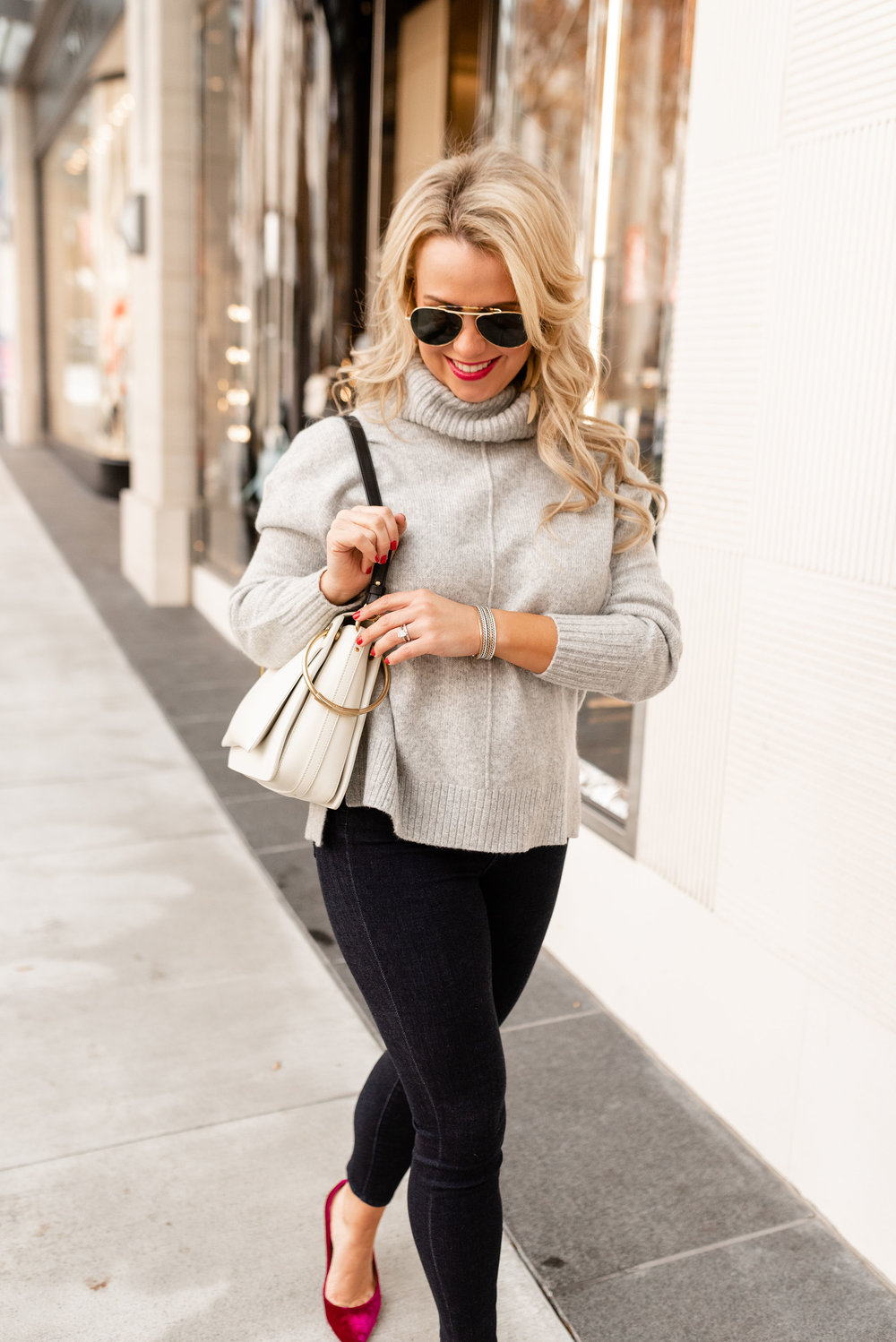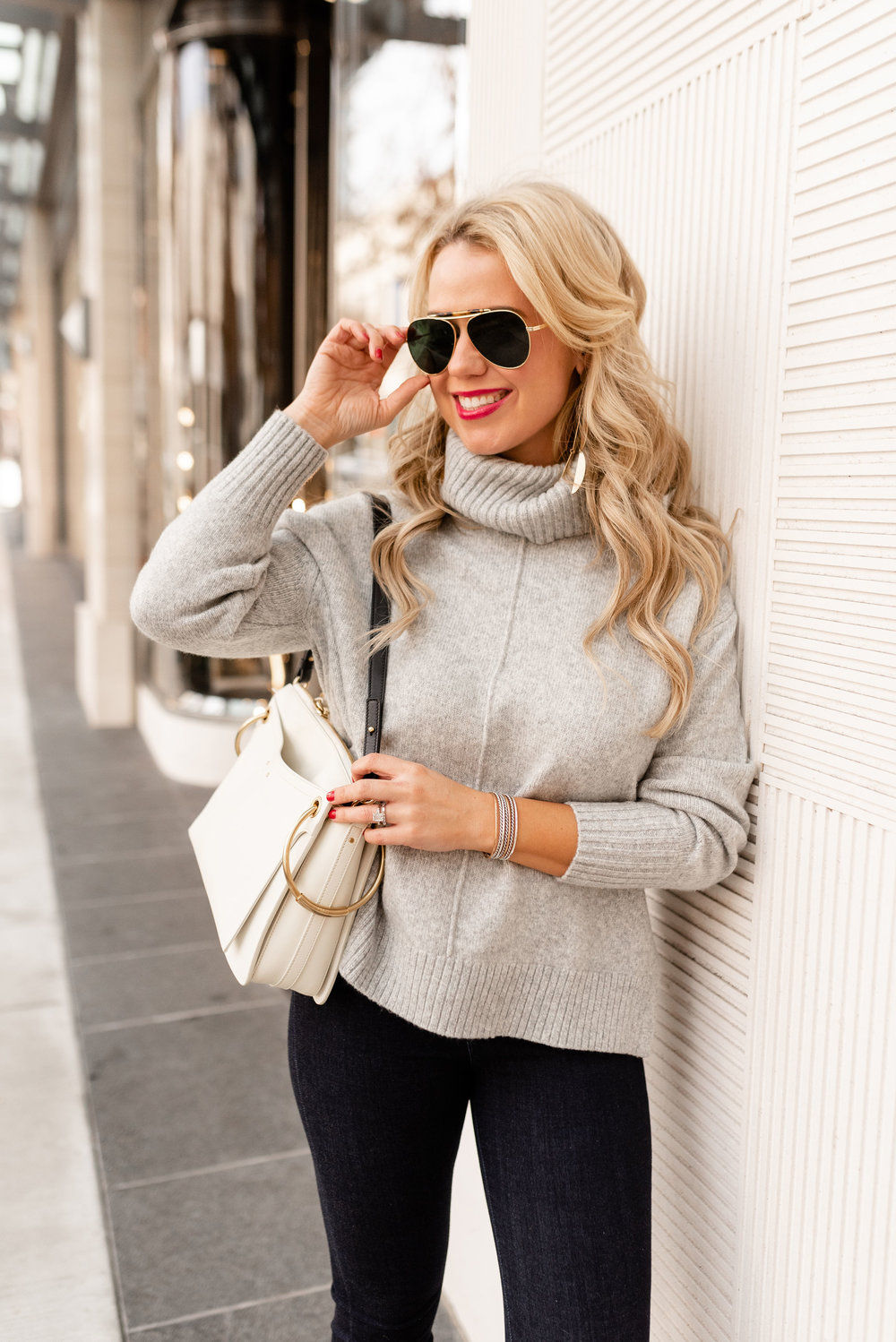 If you are not familiar with James Avery, I am thrilled to introduce you. James Avery is a family-owned company, based in Texas Hill Country, that offers beautiful, one-of-a-kind jewelry designs. James Avery pieces are stunning and timeless, and all tell a story of celebrating love and faith.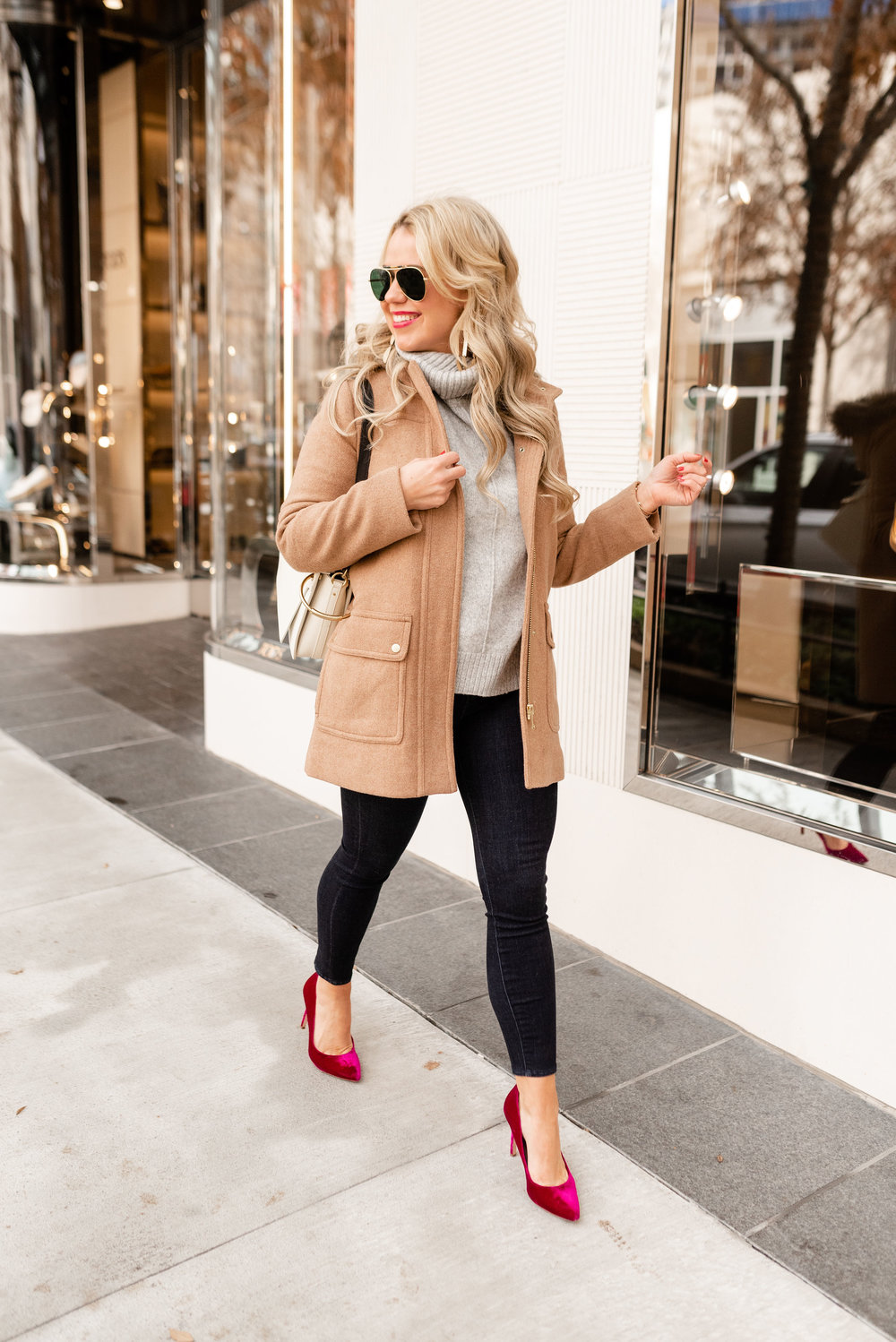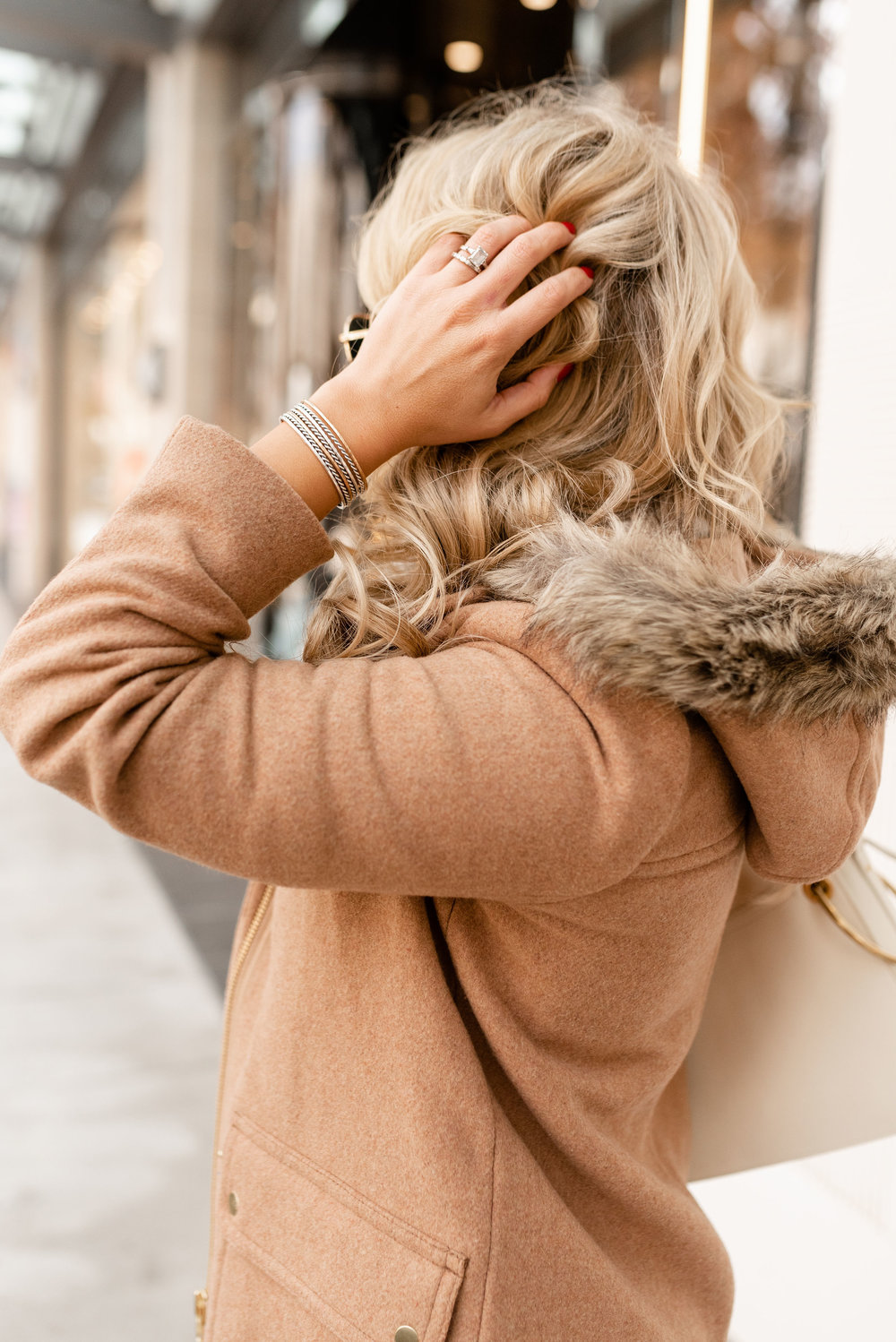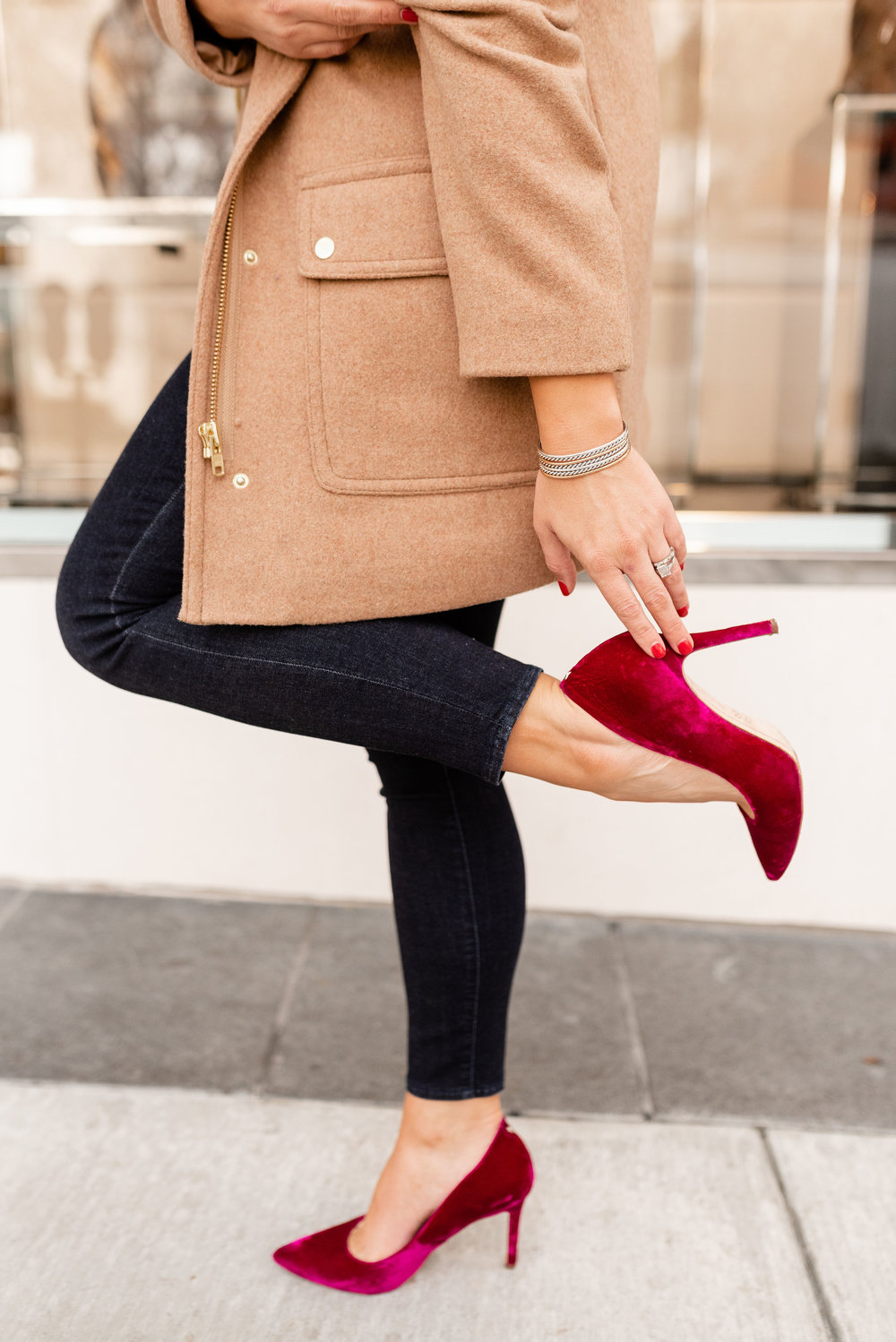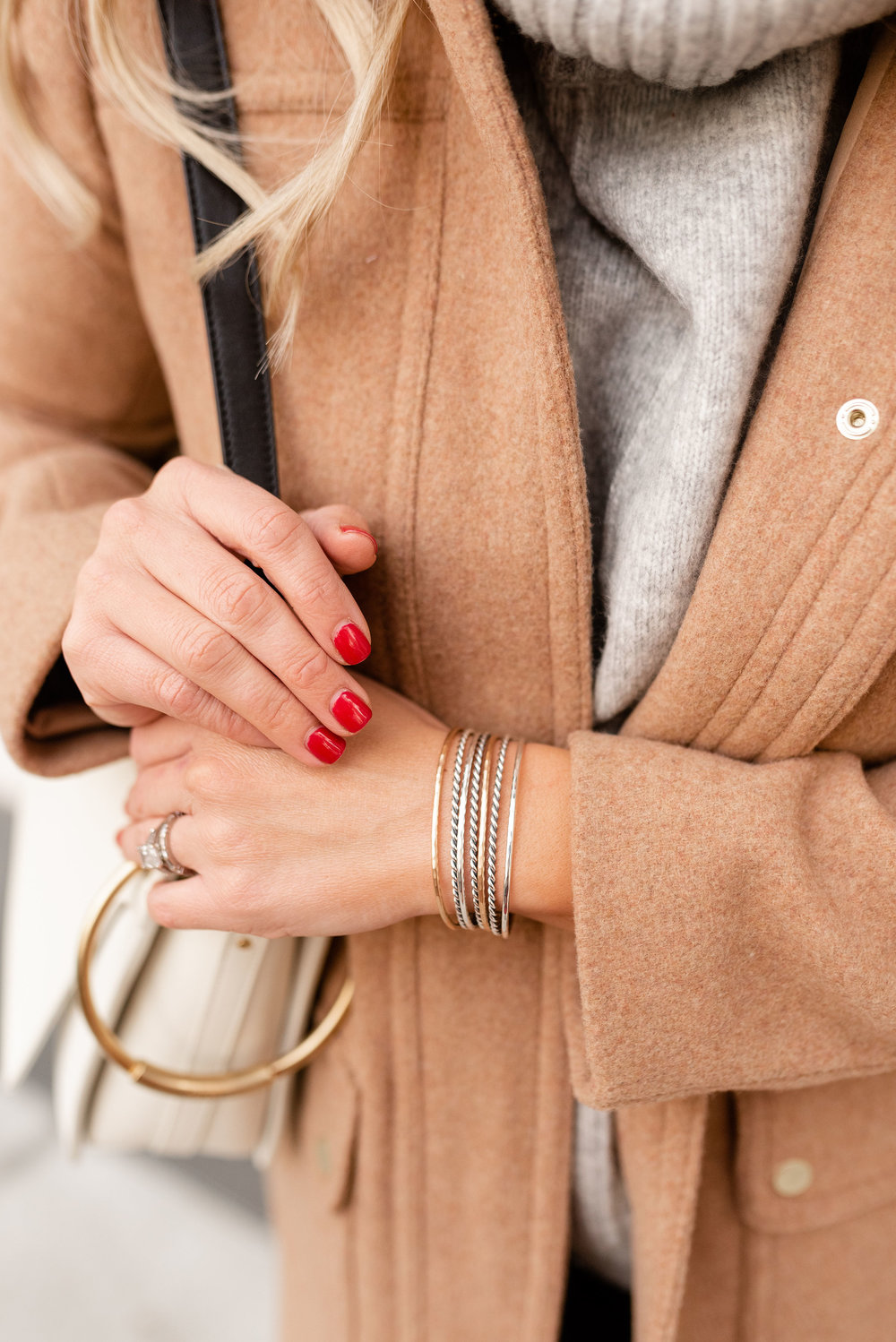 sweater | coat | jeans | heels | bag | sunglasses
This Christmas, I selected a new James Avery piece with which I am completely smitten! I love how this elegant Multi-Layered Cuff Bracelet mixes metals and textures. It's a piece I can wear each and every day, dressed up or down, either alone or layered with my watch and other bracelets. For me, it's a reminder of the love and excitement I felt when I received my first James Avery gift during my childhood!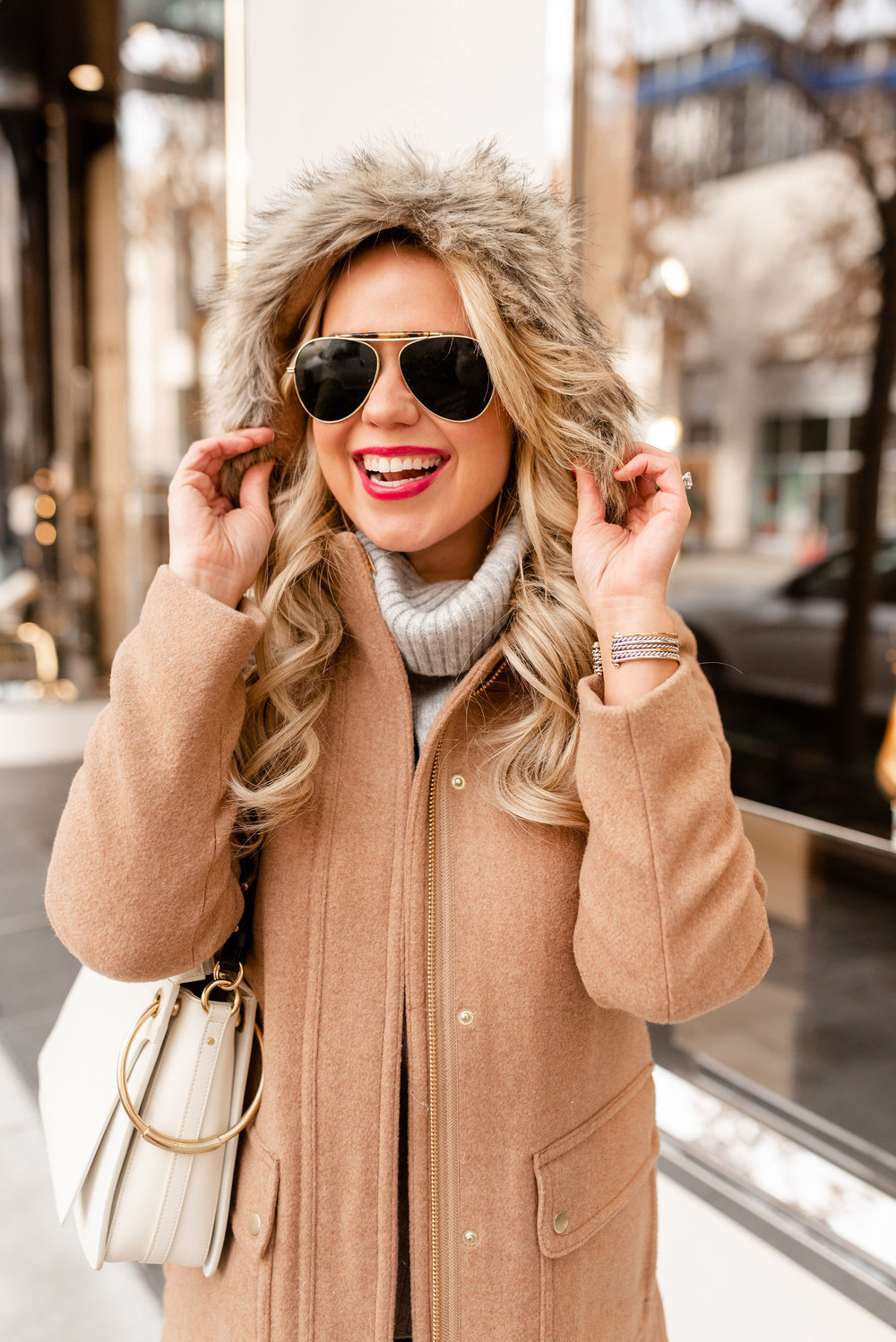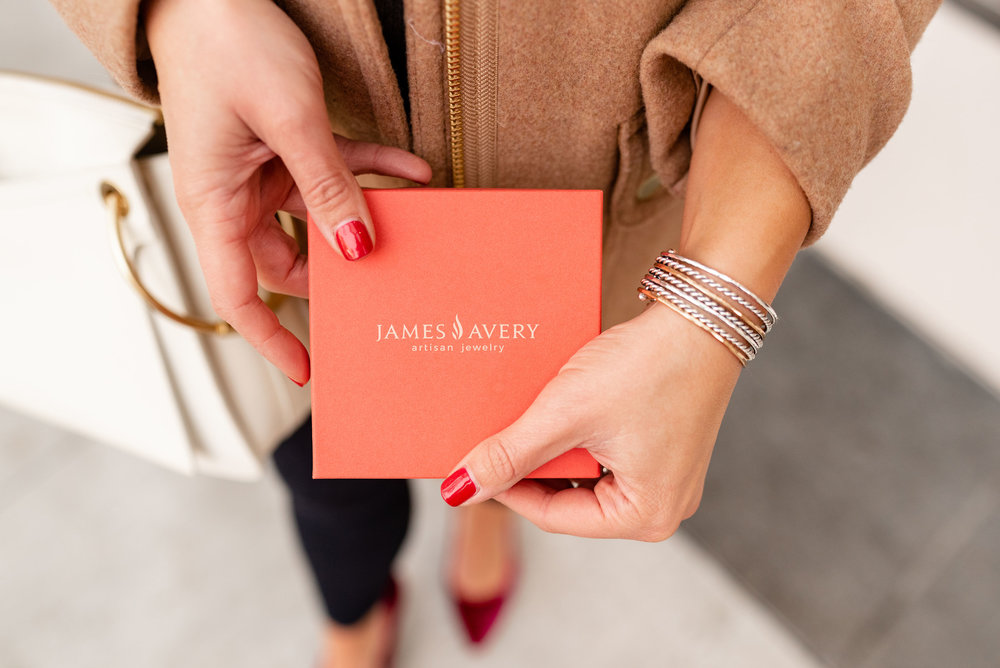 If you are looking for a unique and memorable last minute Christmas gift for a special someone on your list, or have another special occasion coming soon, be sure to make James Avery your gift-destination. Check out the James Avery website for lots of gift ideas as well as new releases.
Happy Almost-Christmas!

Thank you to James Avery for sponsoring this post. All opinions are my own.
P.S. This sweater is on sale for just $27 and absolutely amazing! It's so soft and I love the oversized fit. I am wearing a small. This coat is also on major sale.