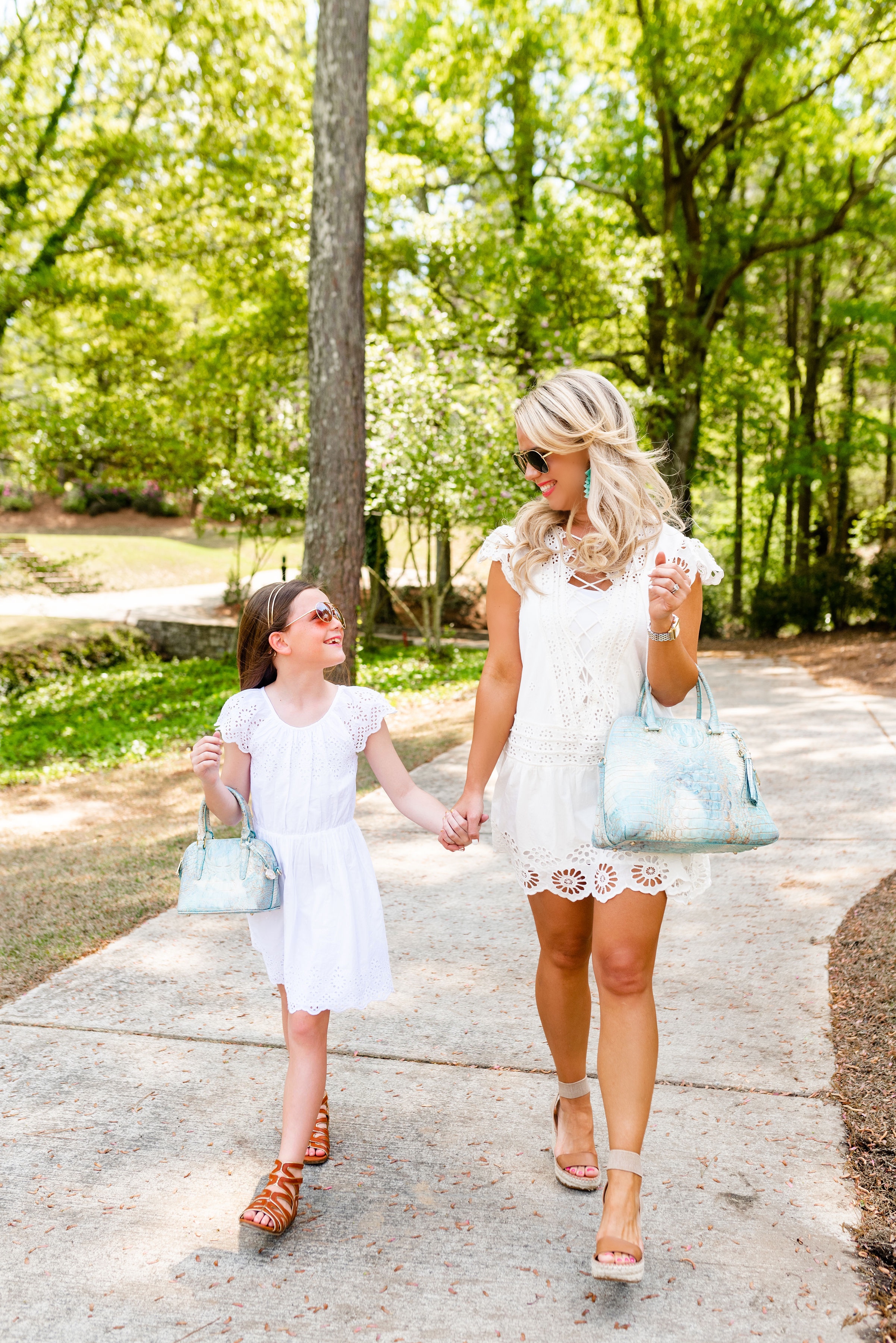 Lauren's dress | Lauren's bag | Lauren's shoes | Lauren's sunglasses | Lauren's earrings | Lily's dress | Lily's bag | Lily's shoes | Lily's sunglasses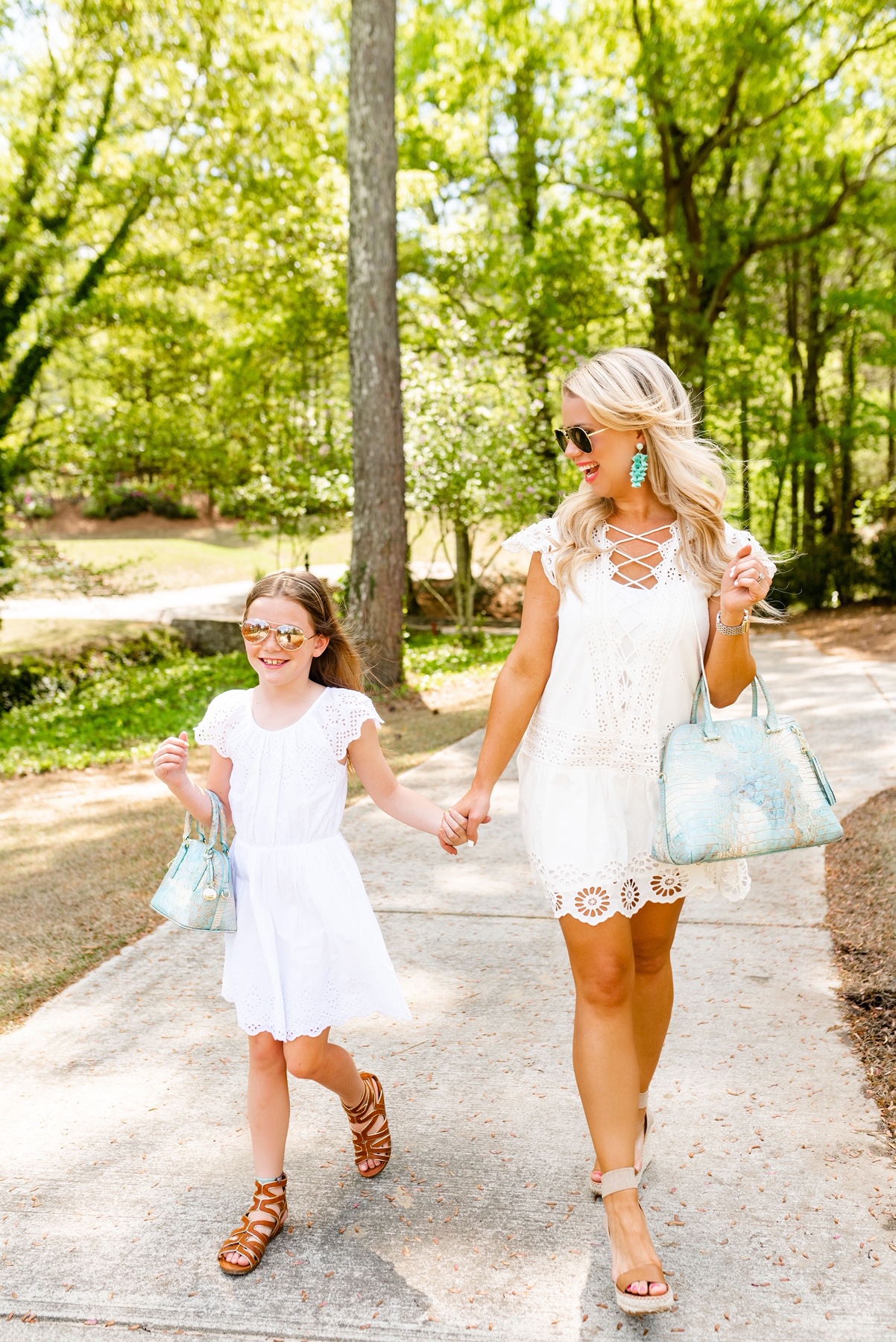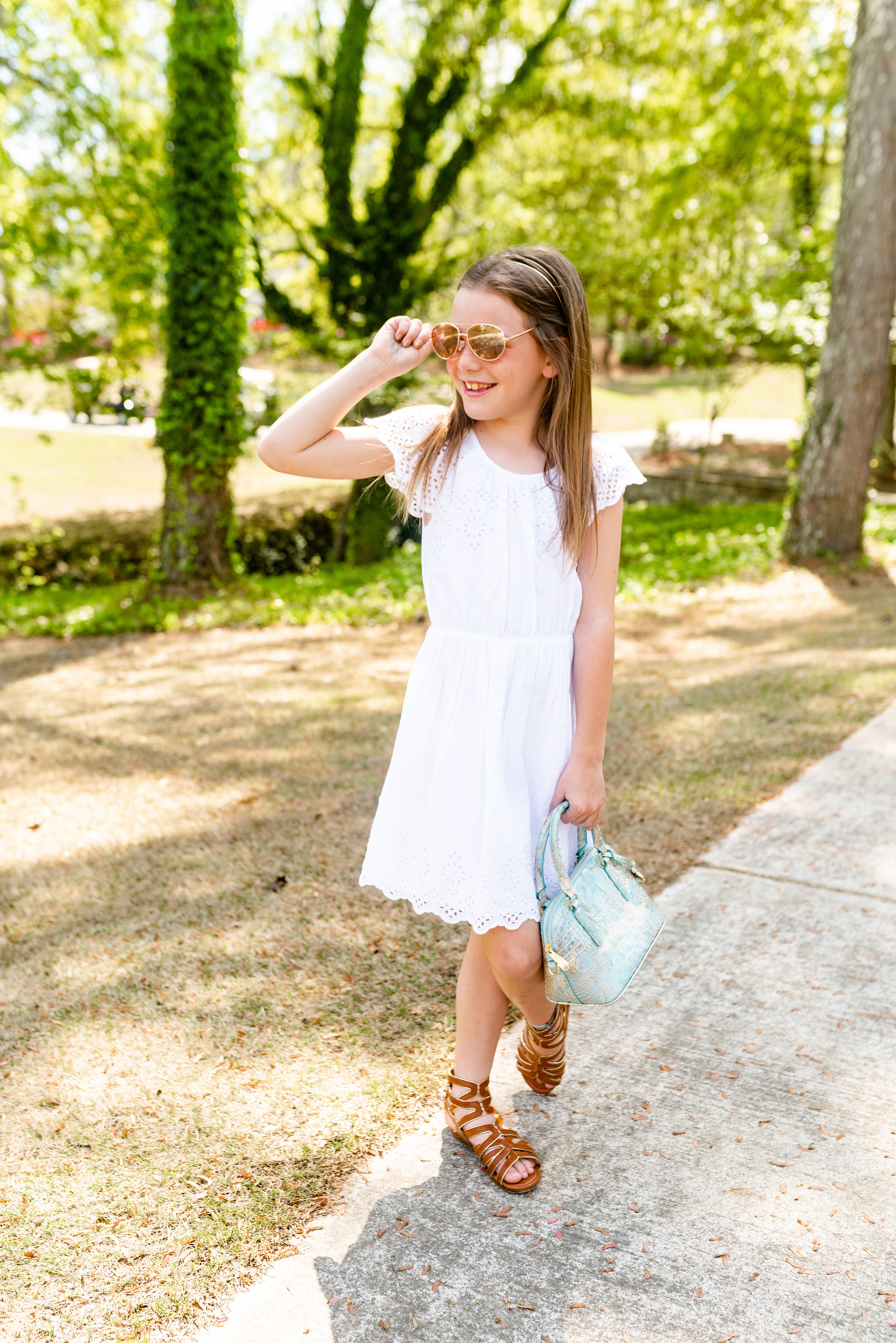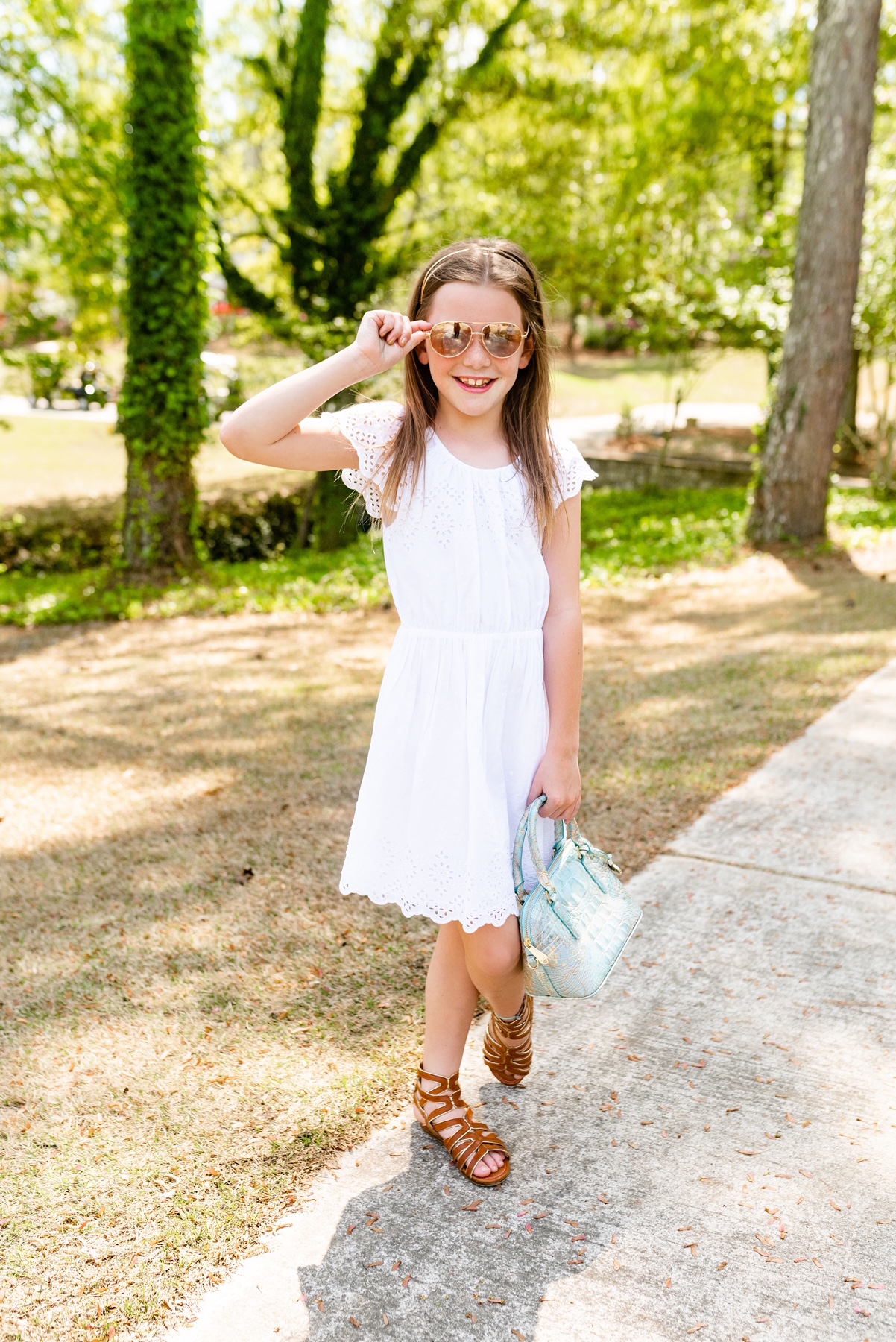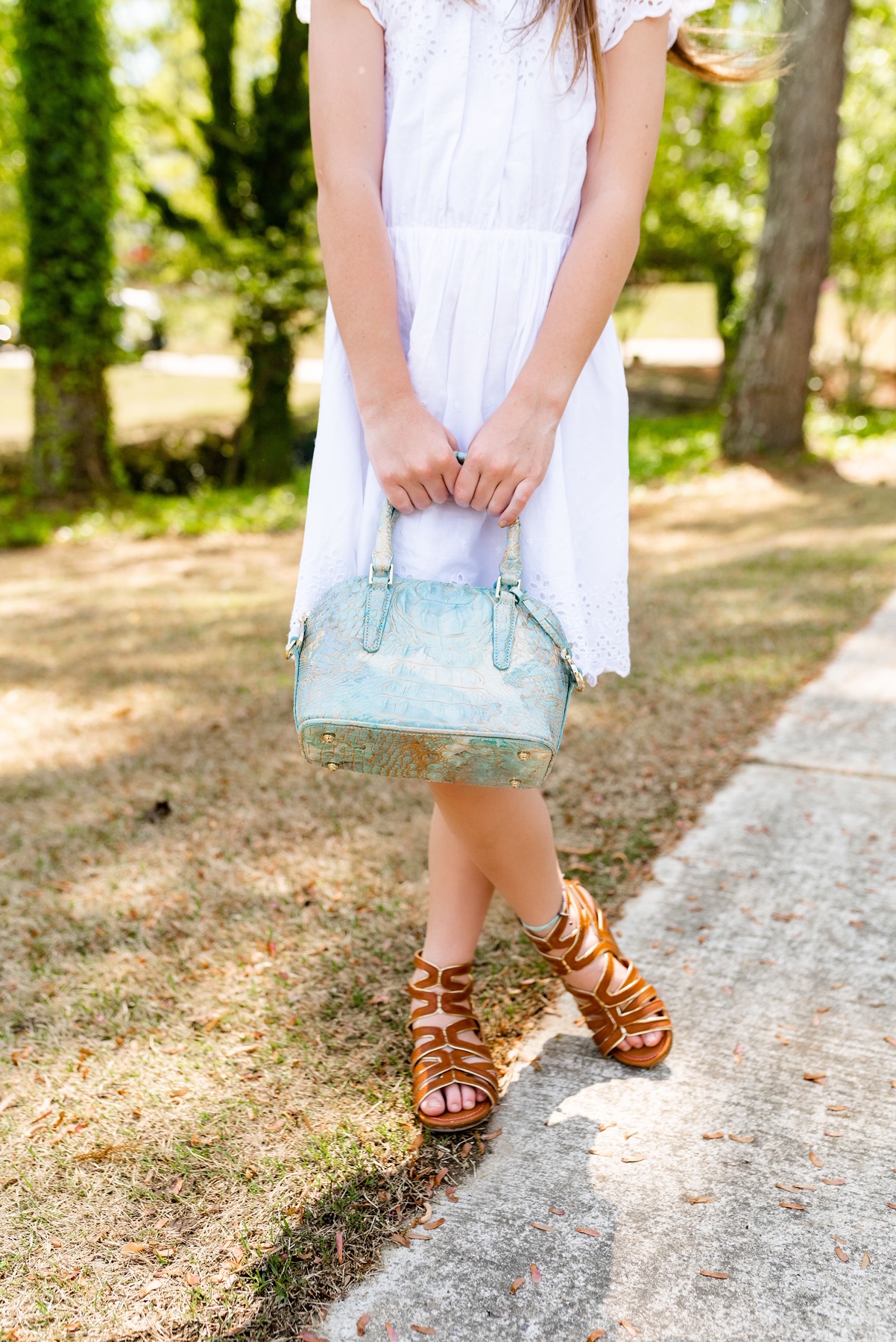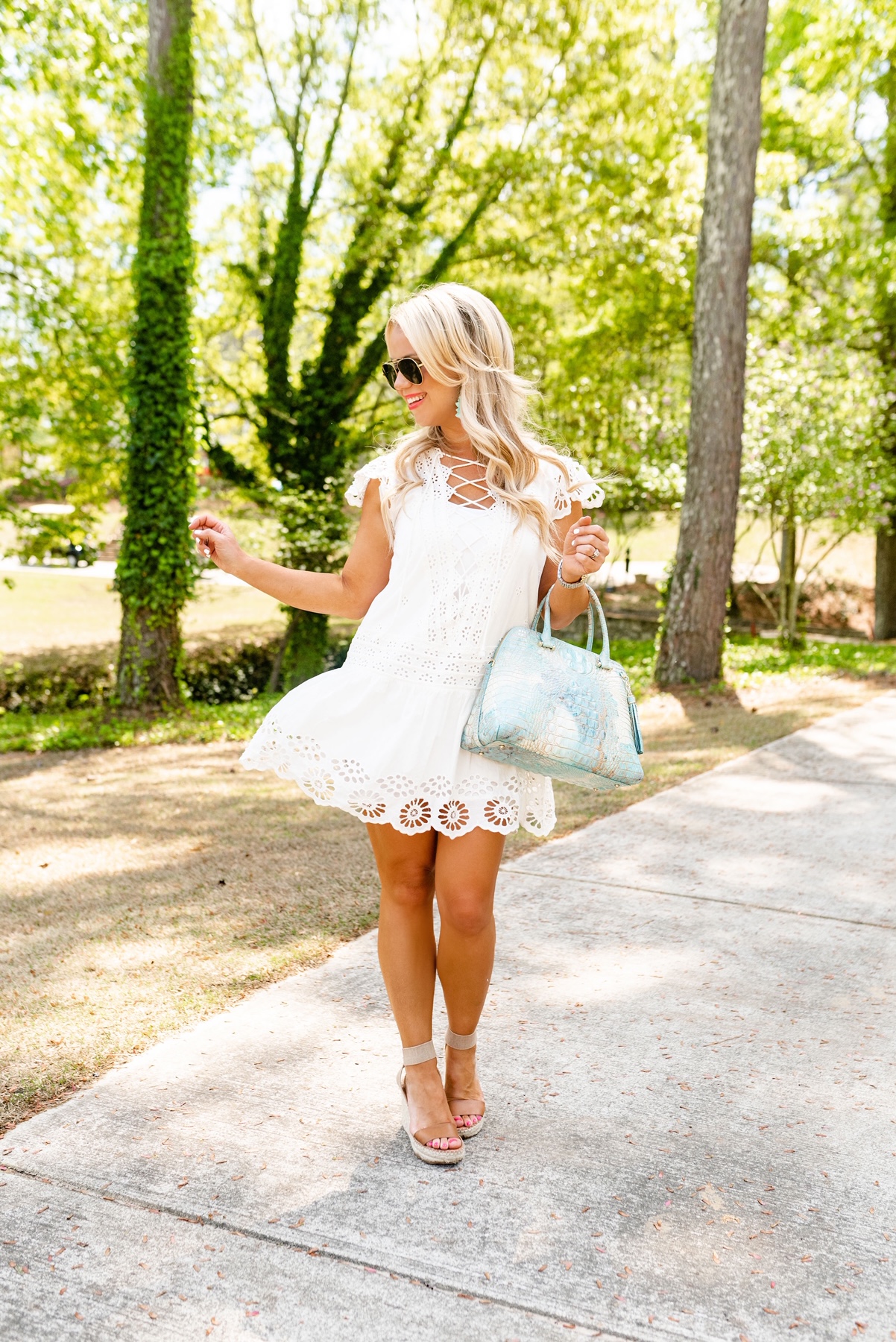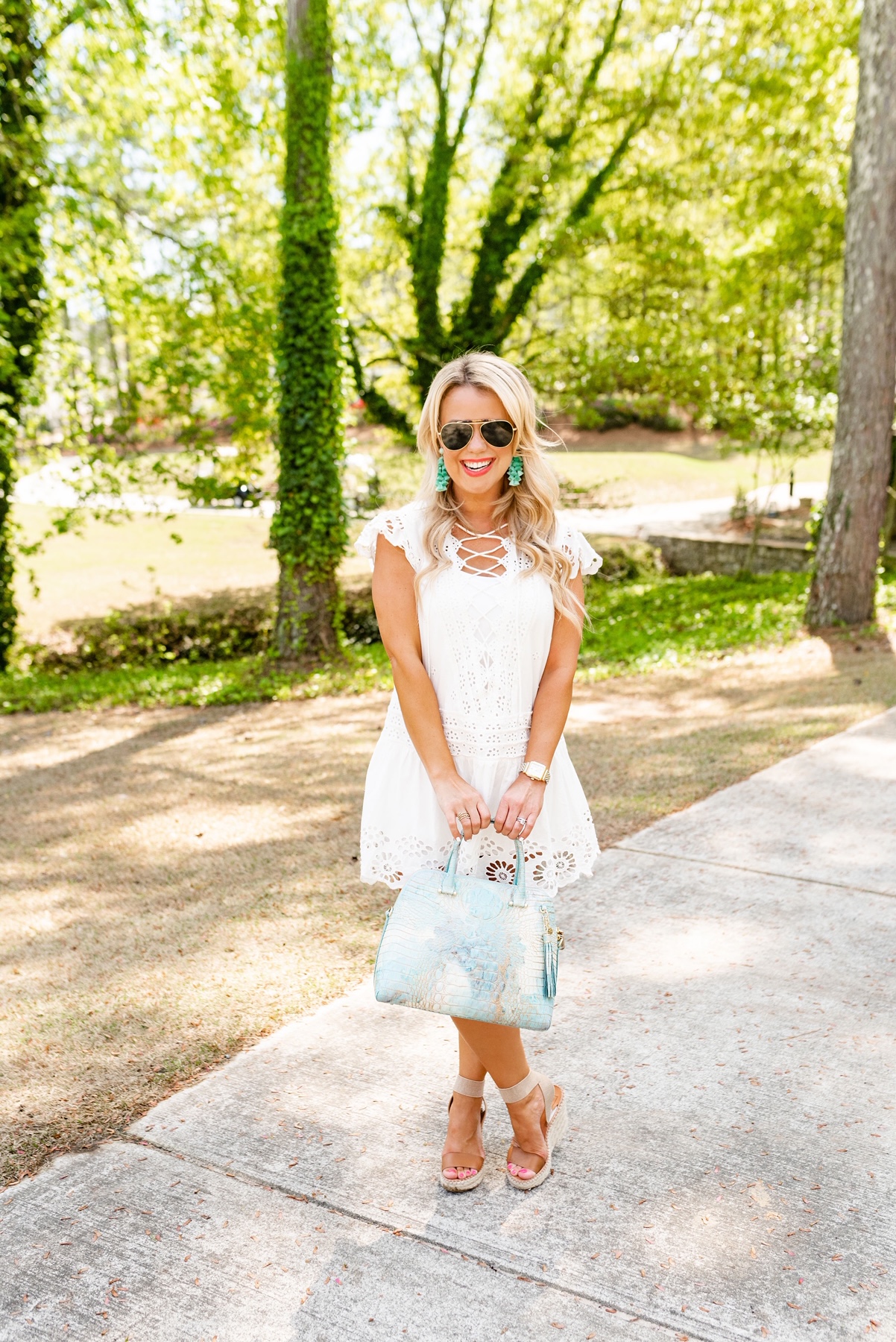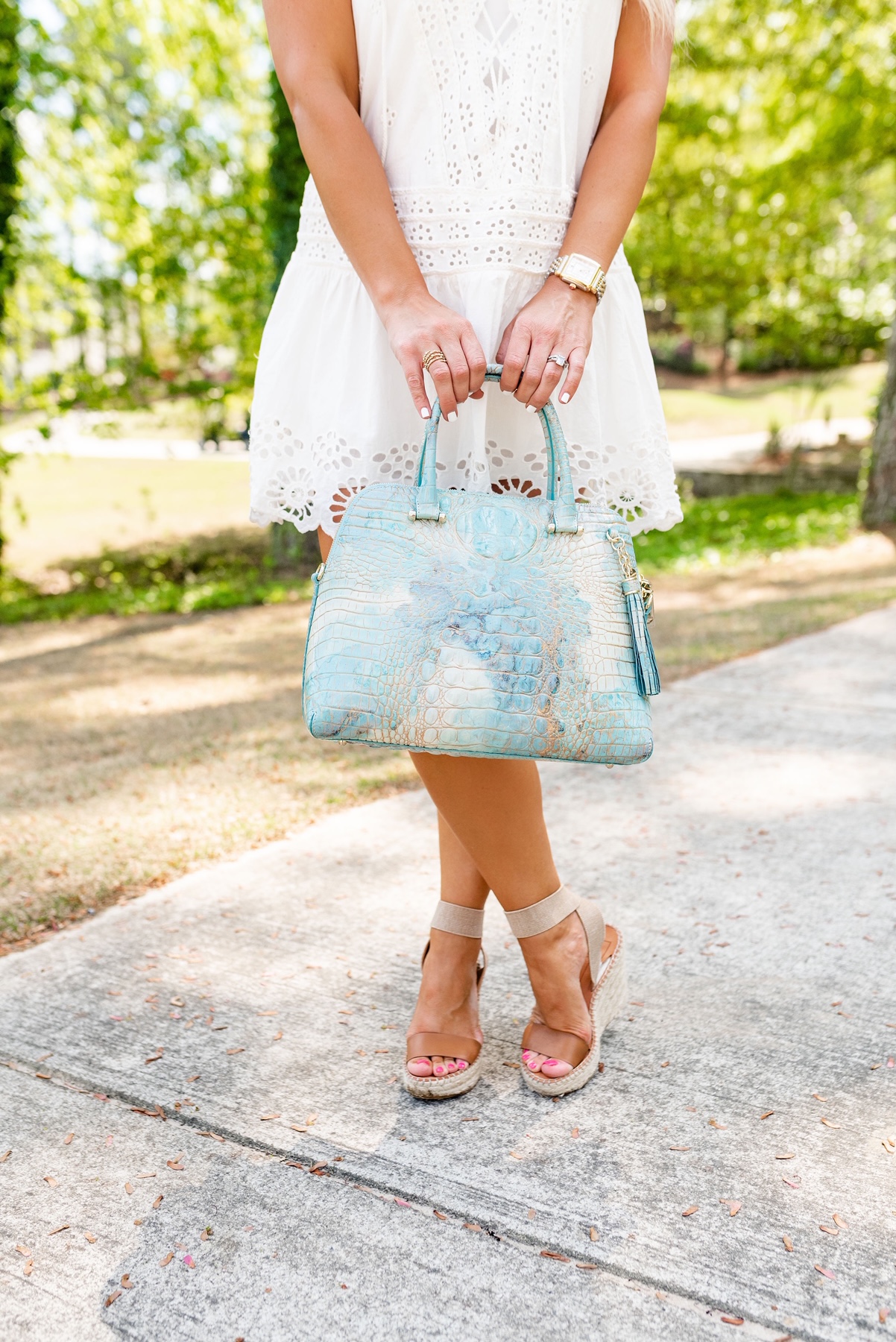 Any post that involves coordinating Mommy & Me looks gets me extra excited, and today's post with Brahmin handbags couldn't come at better timing for Mother's Day!
Brahmin just launched a "Mom & Mini Shop" this week. These bags are simply the cutest, and available in several colors and styles!
I wish I had captured Lily's face on camera when she opened this bag, her first Brahmin purse, complete with its own dust bag. She literally squealed with excitement! Her adorable mini bag also has a detachable cross-body strap that is adjustable for different heights.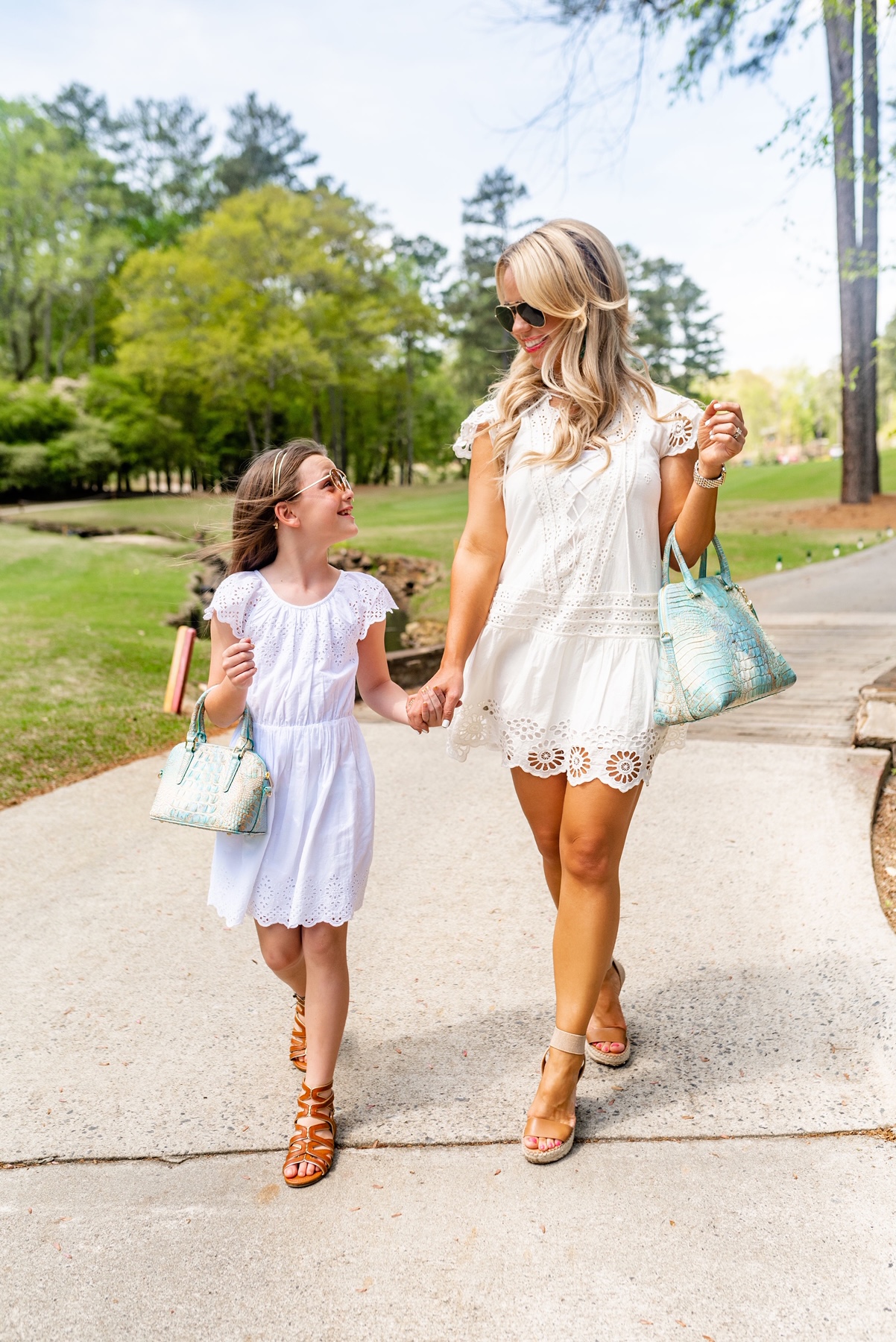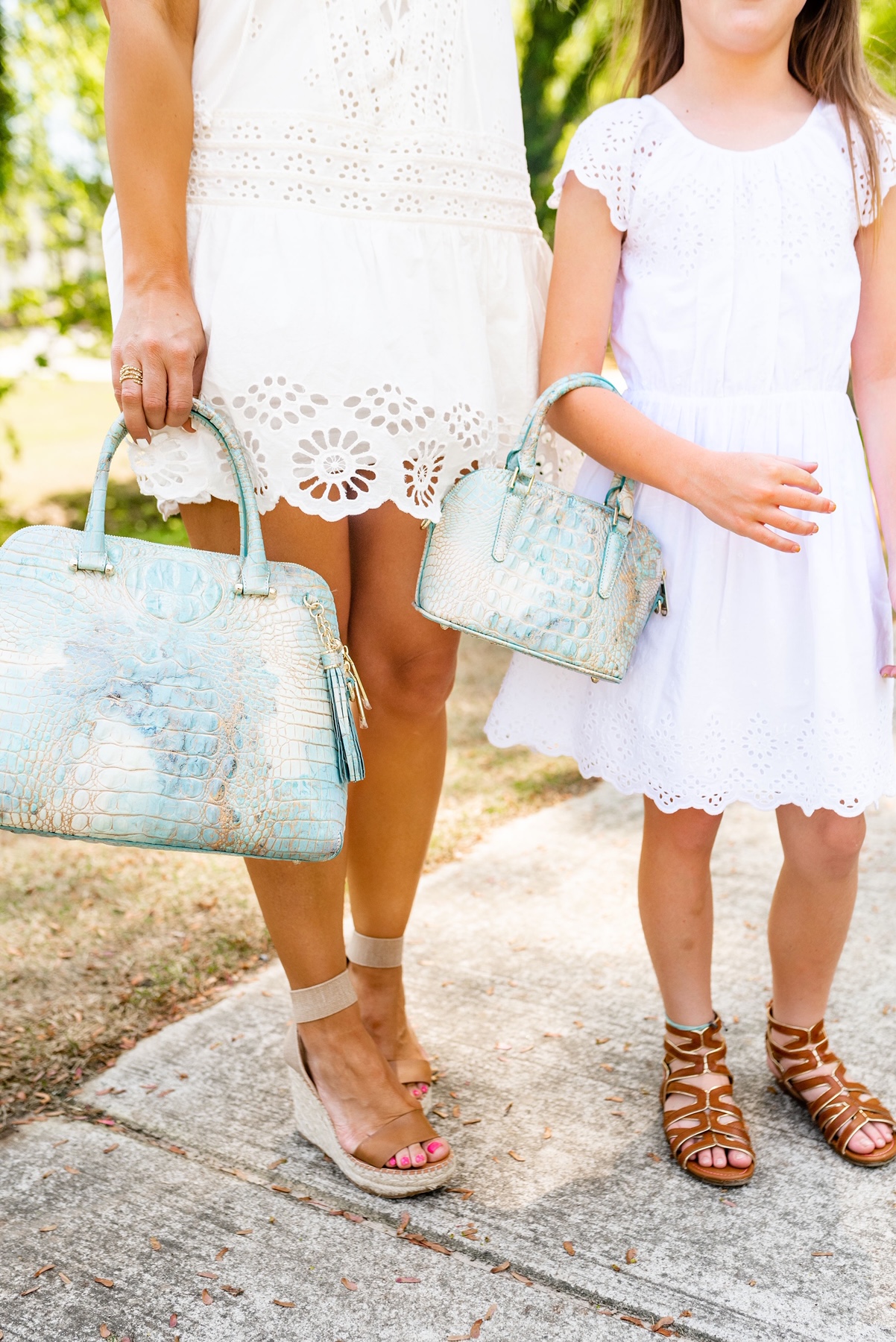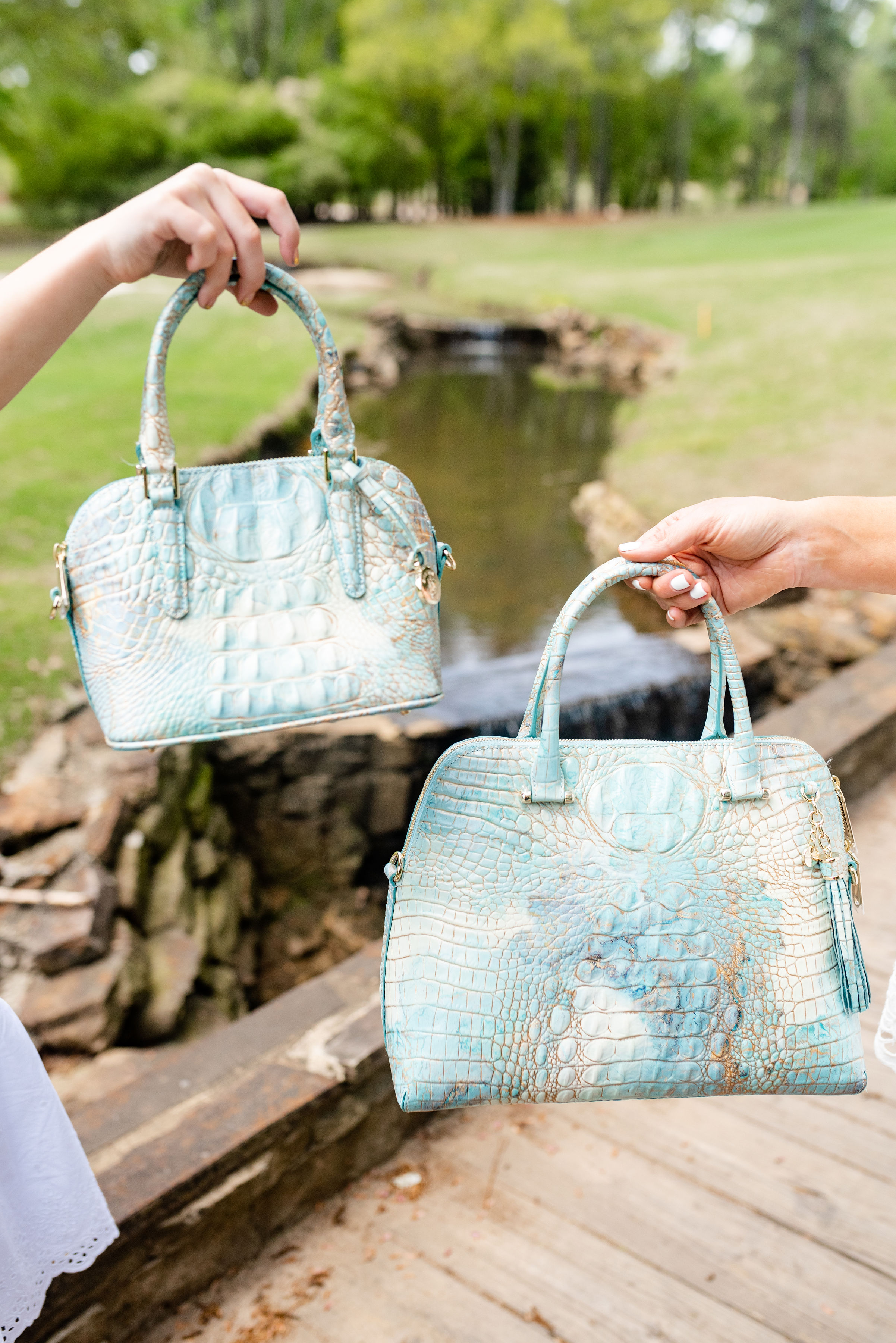 I love how sturdy and well-made each of these Brahmin bags are. The craftsmanship and leather are simply gorgeous. Lily and I both adore this "mermaid" shade of blue that is so versatile for Spring/Summer. As a mom, I appreciate that this beautiful bag will be able to "grow up" with Lily and be worn and enjoyed for years to come!
I can't think of a more fun way to treat yourself and your daughter…or a special mom/daughter duo in your life…this Mother's Day than with the gift of matching Brahmin bags! All Brahmin bags ship free and ship out the same day that the order is placed, making Mother's Day delivery a breeze.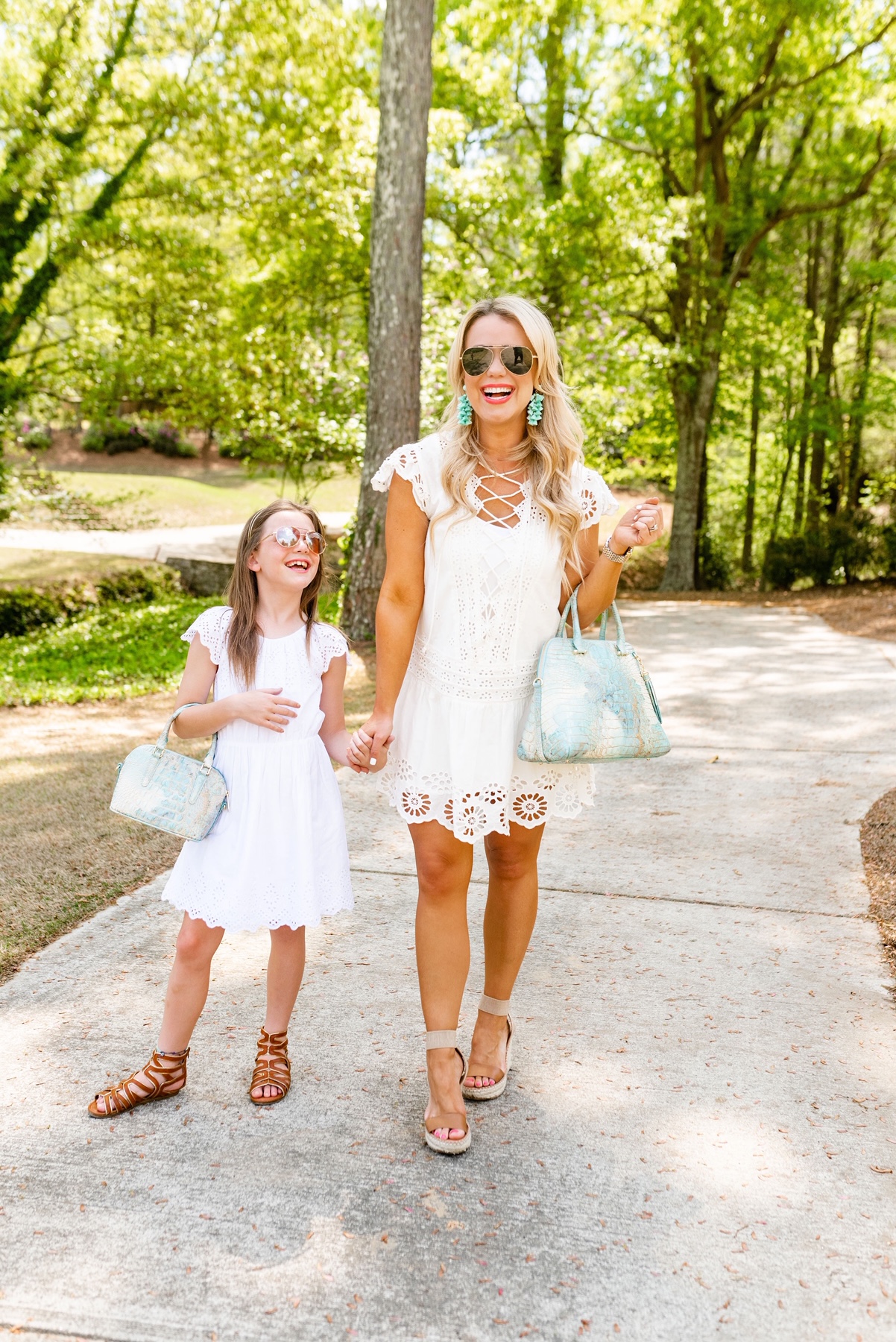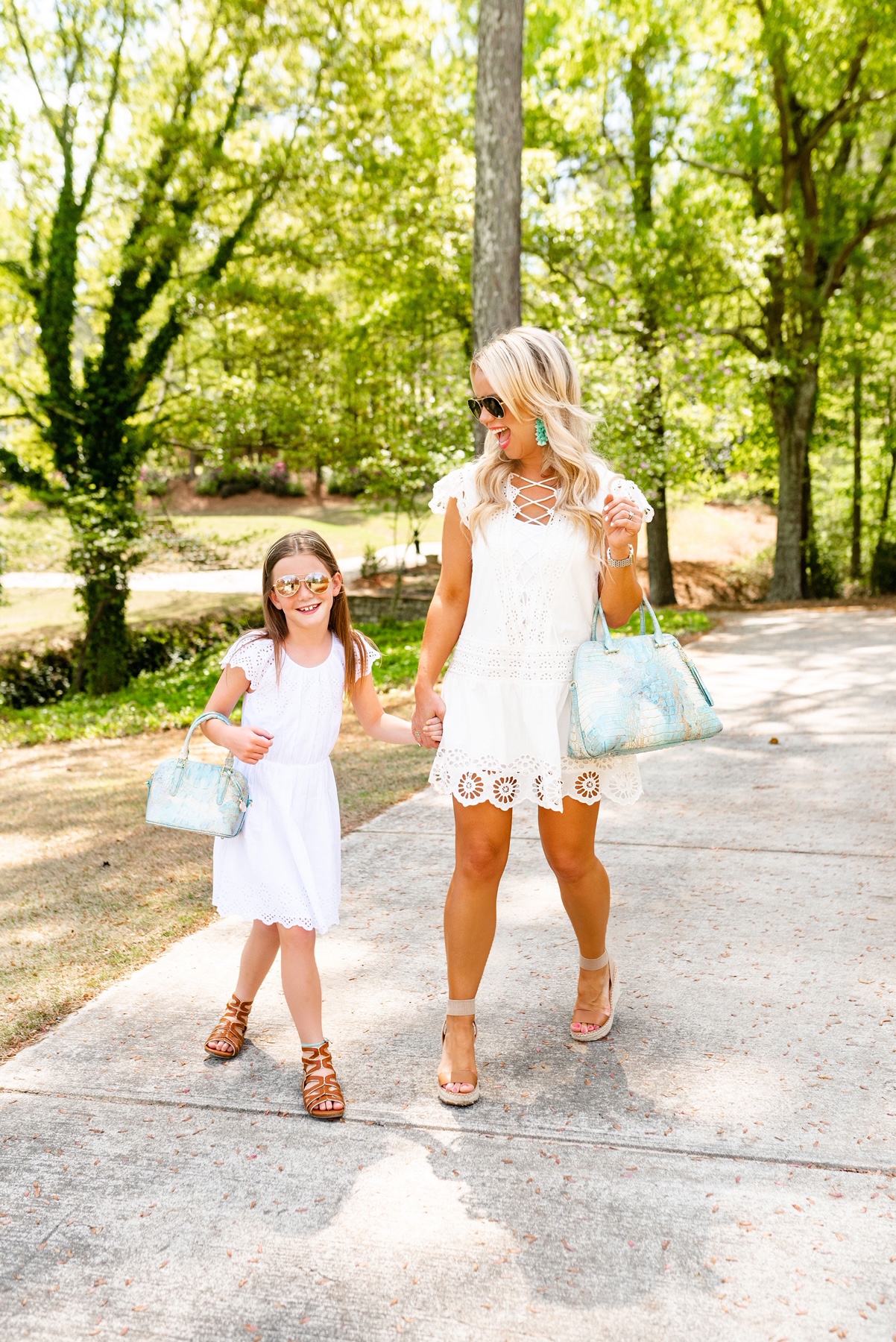 Check out the full Mom & Mini collection here. Here are a few of my favorites ::
Stylishly yours,

Thank you to Brahmin for sponsoring this post. All opinions are my own.