Sometimes there's a trend that inspires you to move beyond simply embracing it. In my world, this is the boho trend, which usually sends me straight to a CRAZY IN LOVE, WANNA MOVE TO A COMMUNE, AND RENAME MYSELF SIERRA level of obsession.
What?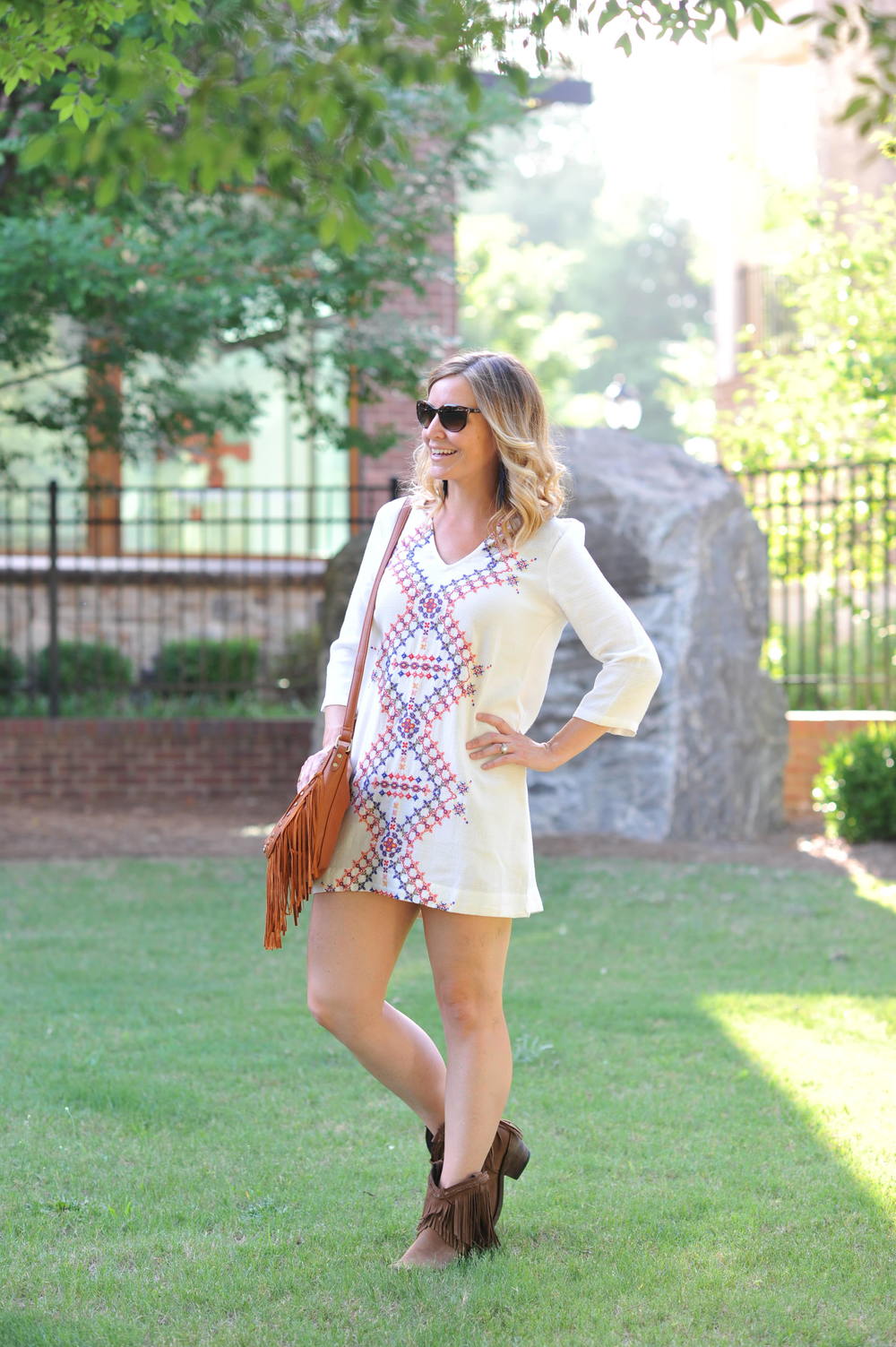 Fringe earrings? Sure. Fringe handbag? Why not? Fringe booties? Pile that junk on.
(Crazy. Obsessed.)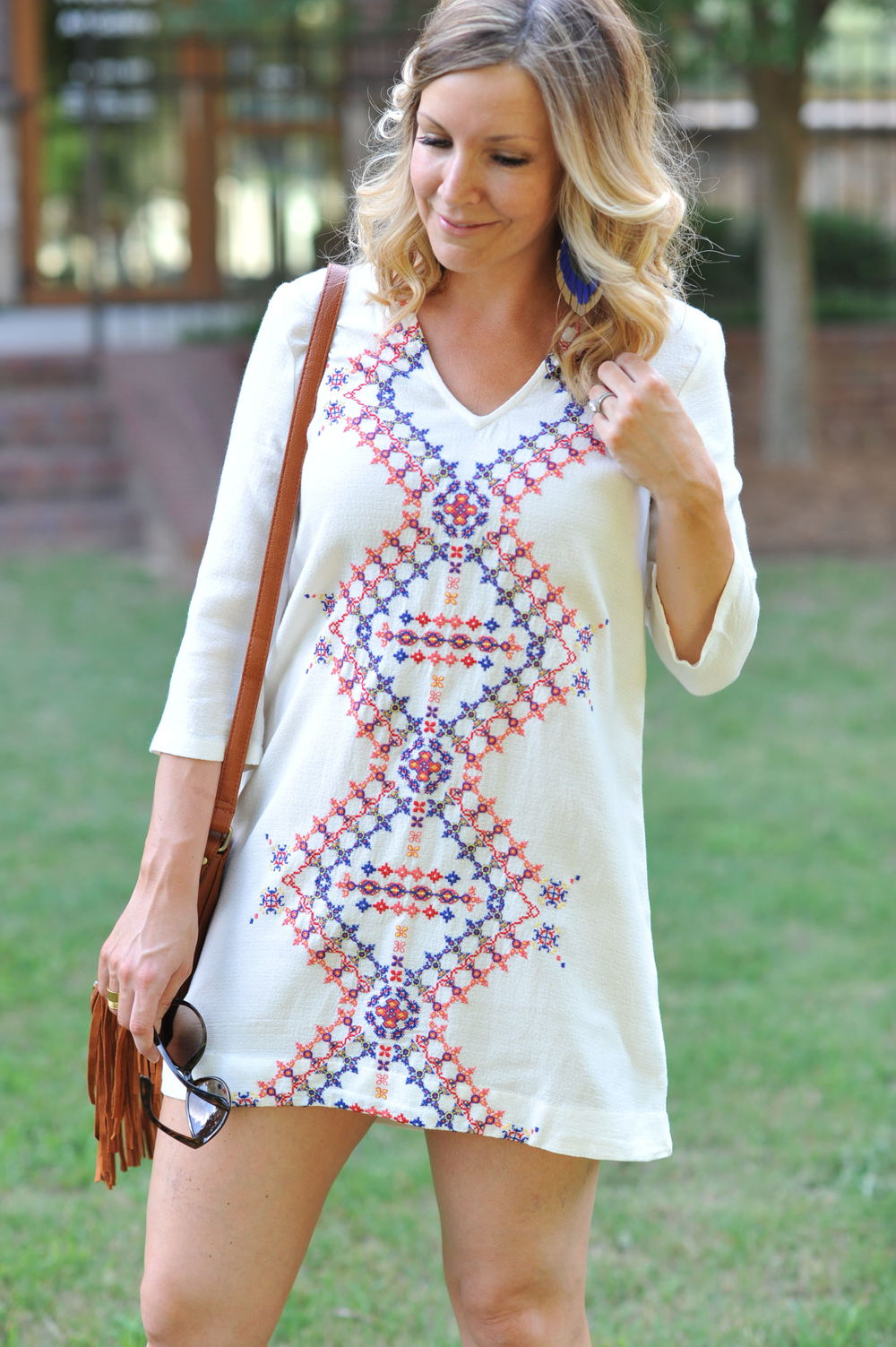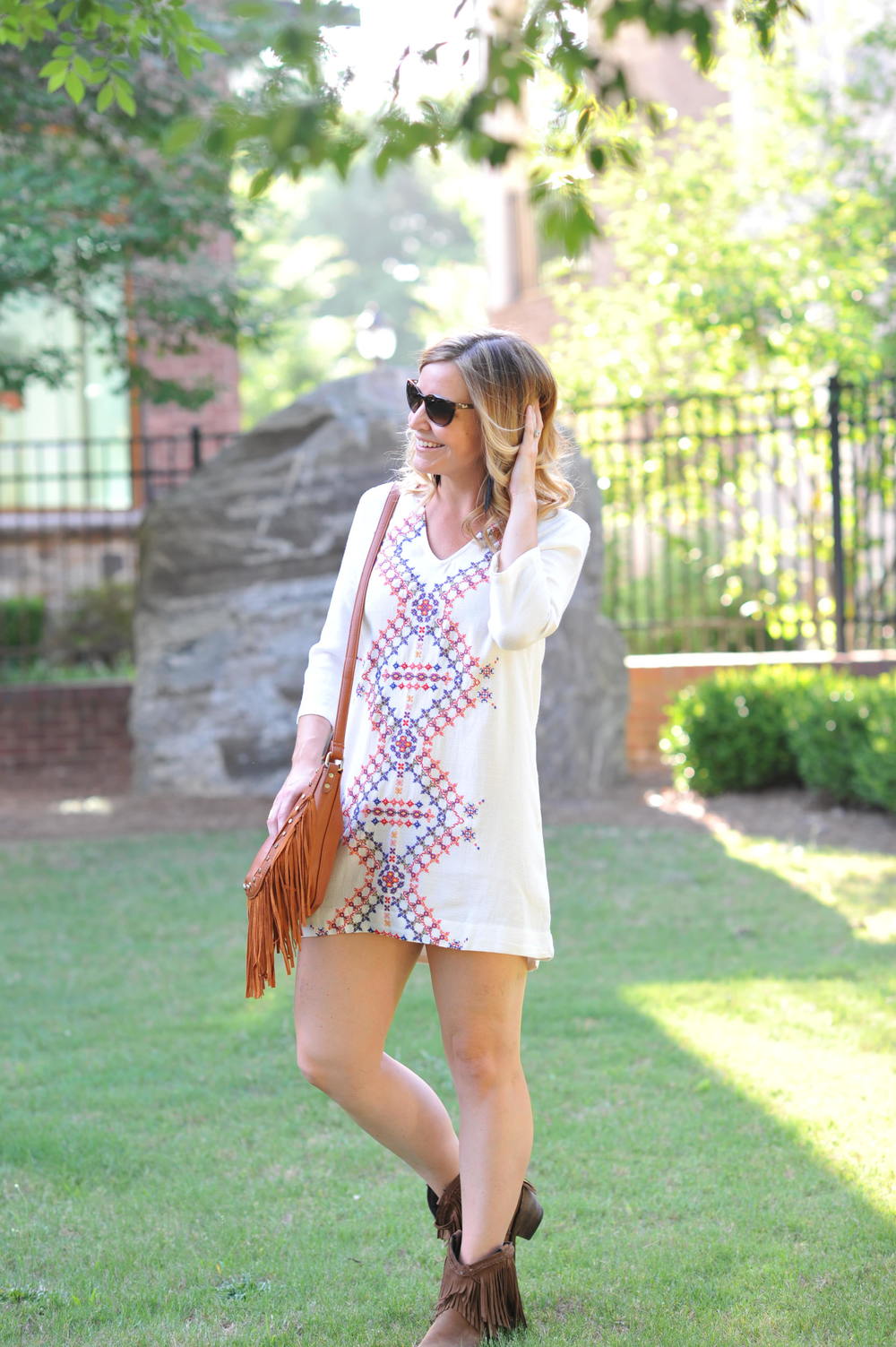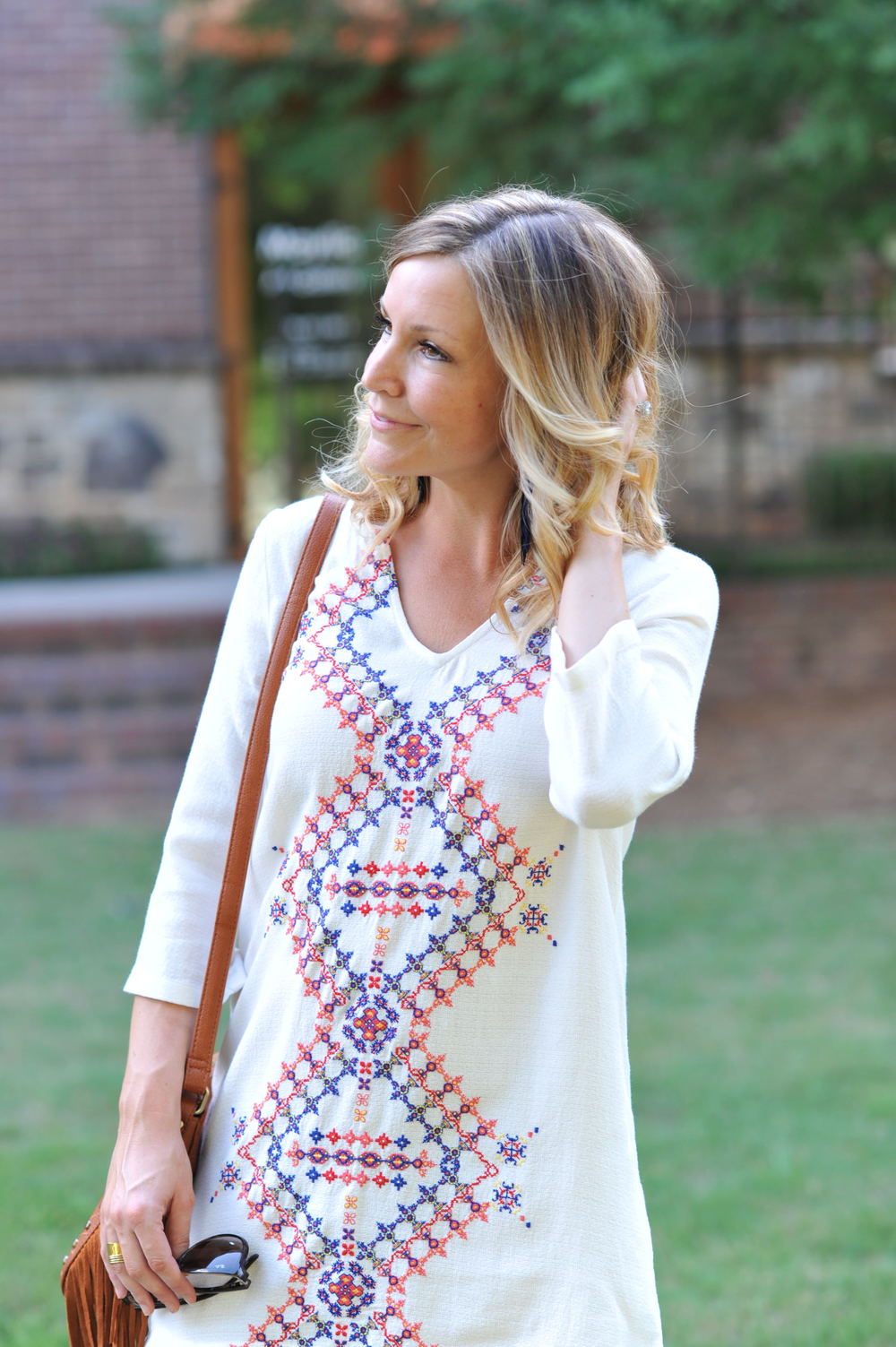 hinge tunic dress || similar booties || nordstrom handbag || rayban sunglasses || noonday collection earrings || photography by jnelly photography

Check out a few of my fave boho options above, perfect whether you're a busy mom, or just busy rocking your awesome 70's style all over the commune.
Until next time,