Lace has been a hot trend for several seasons and honestly it makes me nervous sometimes.  It is a trend that can look classy and sophisticated or it can take a turn to scary town making the most innocent look like they stepped out of Madonna's closet from the 80's.
Your safest bet is to take the "less is more" approach when coming to lace.  Go with one piece and make that your statement.  If you feel like you are wearing lingerie, find a piece that has some lace trim instead of trying to pull off an all over lace top.
What I Wore ::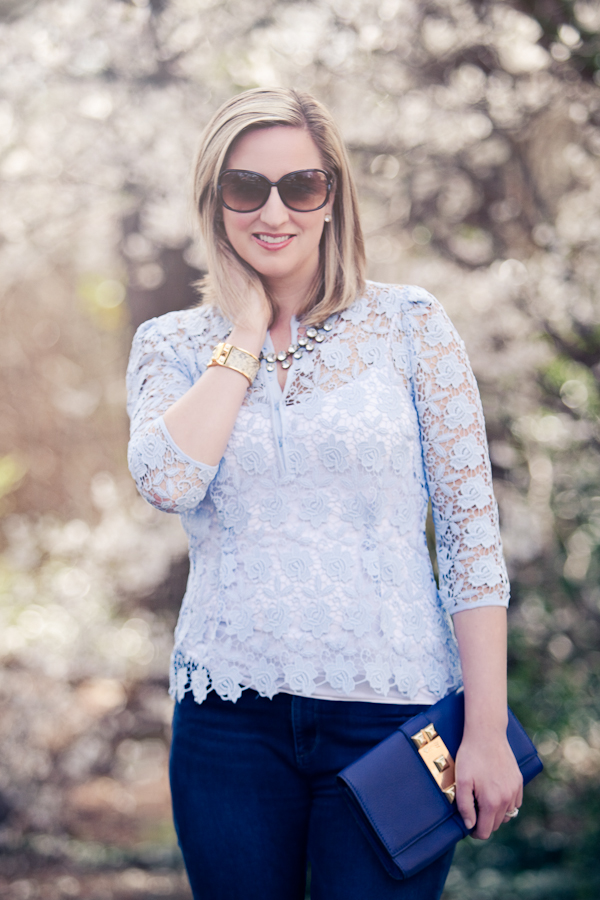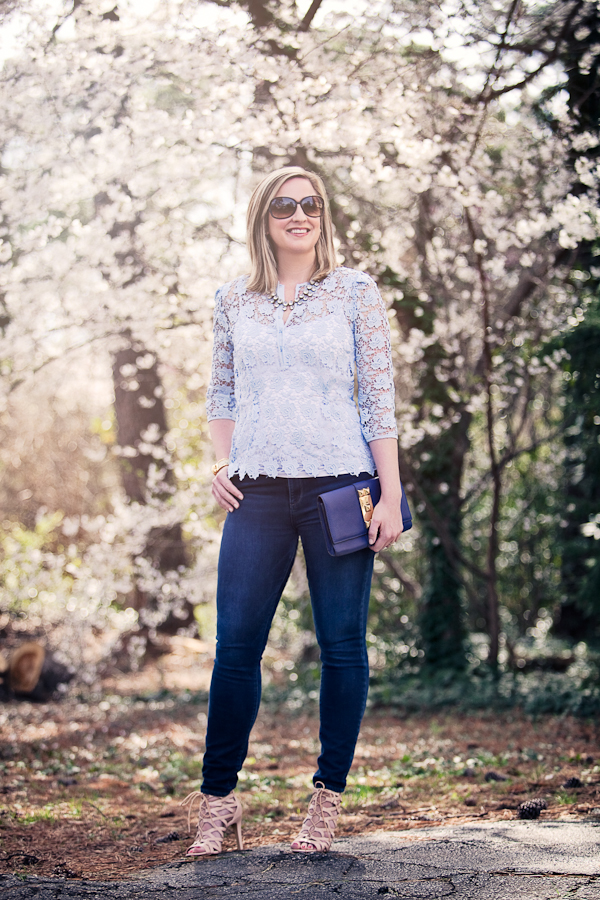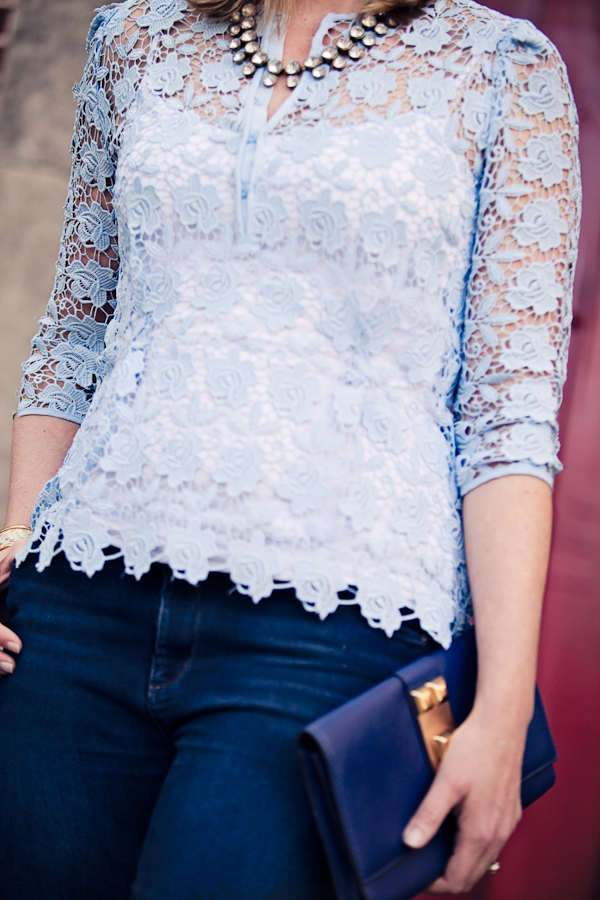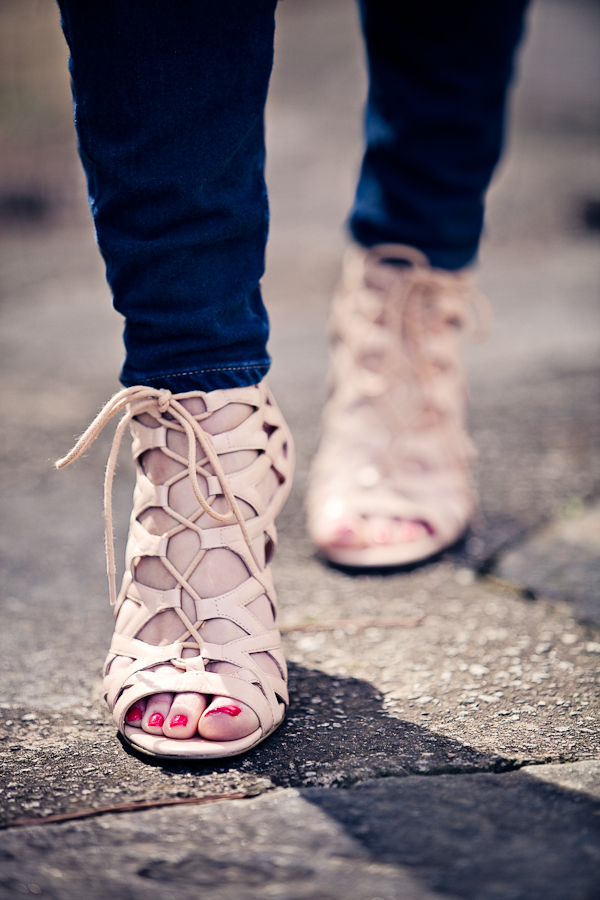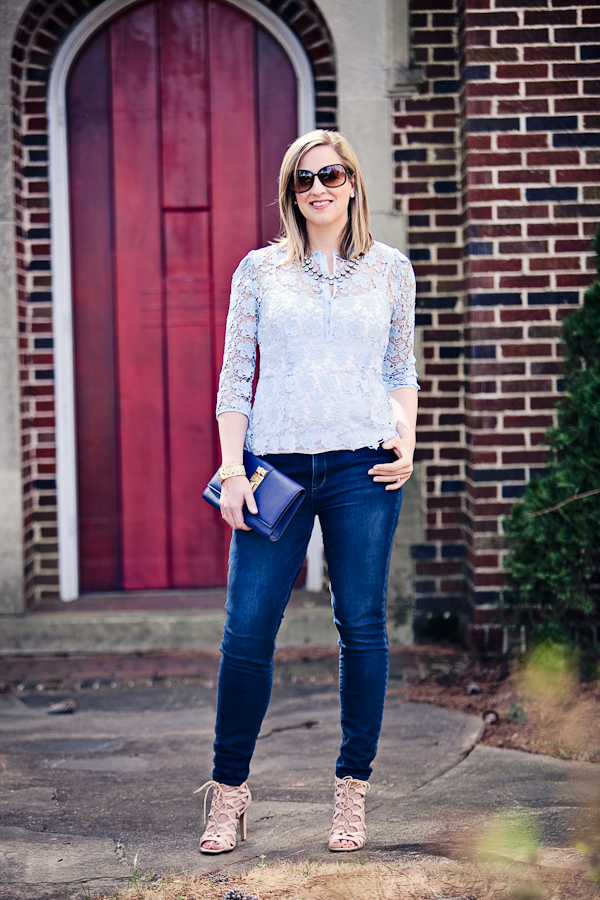 Lace Top: Zara; Jeans: Paige Denim (I love these); Shoes: Nine West; Clutch: Vince Camuto (similar and similar); Necklace: Accessory Concierge; Sunglasses: Tom Ford (gift).
Lace options in store now (click on photos for details) ::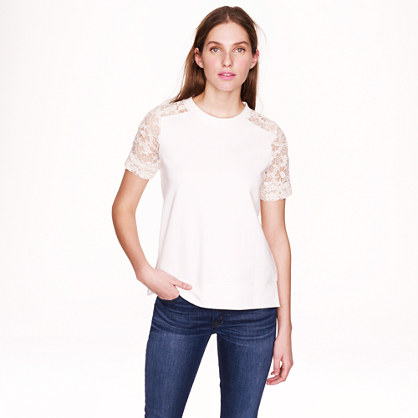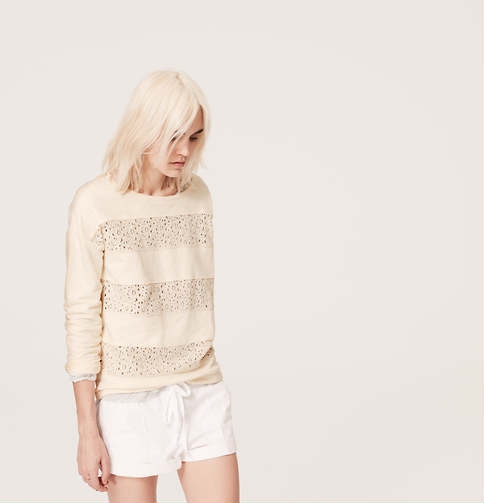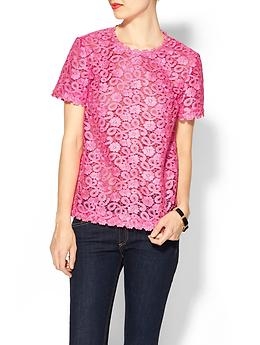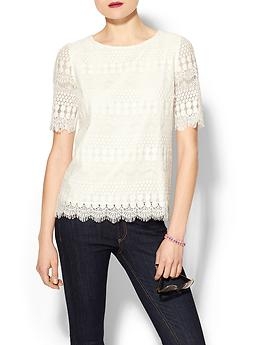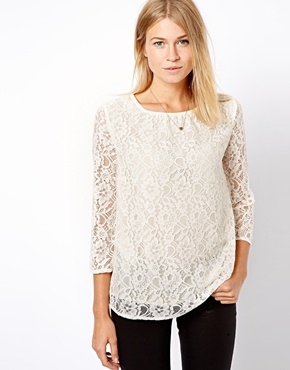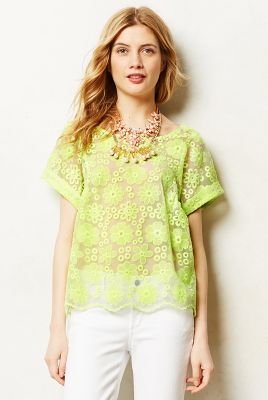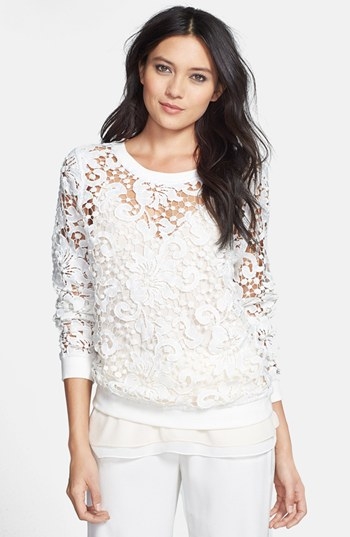 Happy Shopping!