Tis the season of merry and bliss.  We wine and dine during the month of December and then make a laundry list of resolutions to start the new year.  We vow to watch our spending, cut our carbs, drink less, workout more, stop swearing, and make more time for the ones we love.
A simple resolution we should all embrace is to love ourselves a little more and be the "best of you".  One way to start is with your wardrobes.  There are ways to revamp your style.  How?  By hiring a Personal Wardrobe Stylist.
But that is only for celebrities?  Nope – it's for the everyday woman…you!
I can hear your thoughts from my desk now.  There are so many questions churning in those pretty little heads of yours.  Here are some answers to our most frequently asked questions.
Q: What does a Personal Wardrobe Stylist do?
A: Each client is unique, but our main goal is to help you discover your individual style using what you already own and identifying key pieces you may be missing.  We go through as much of your wardrobe (by season) as possible and edit what works and doesn't work for your lifestyle, body type, age, etc.…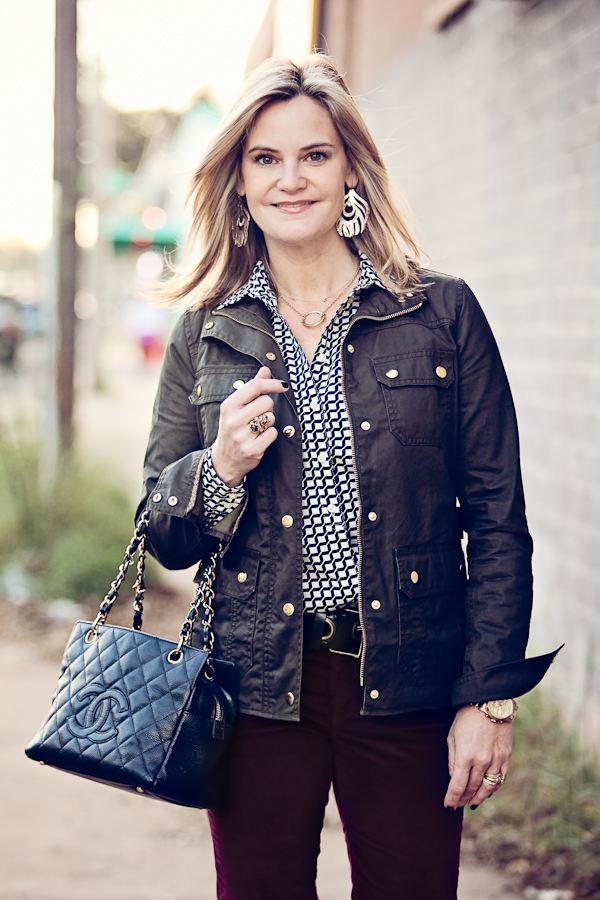 Jennifer Young is Edit's newest Austin stylist.
Q: Will you throw away all of my clothes?
A: We get this question a lot.  We will throw out SOME of your clothes, but every client is surprised at how much they actually get to keep.  If an item of clothing looks like it could walk off by itself, it's gone.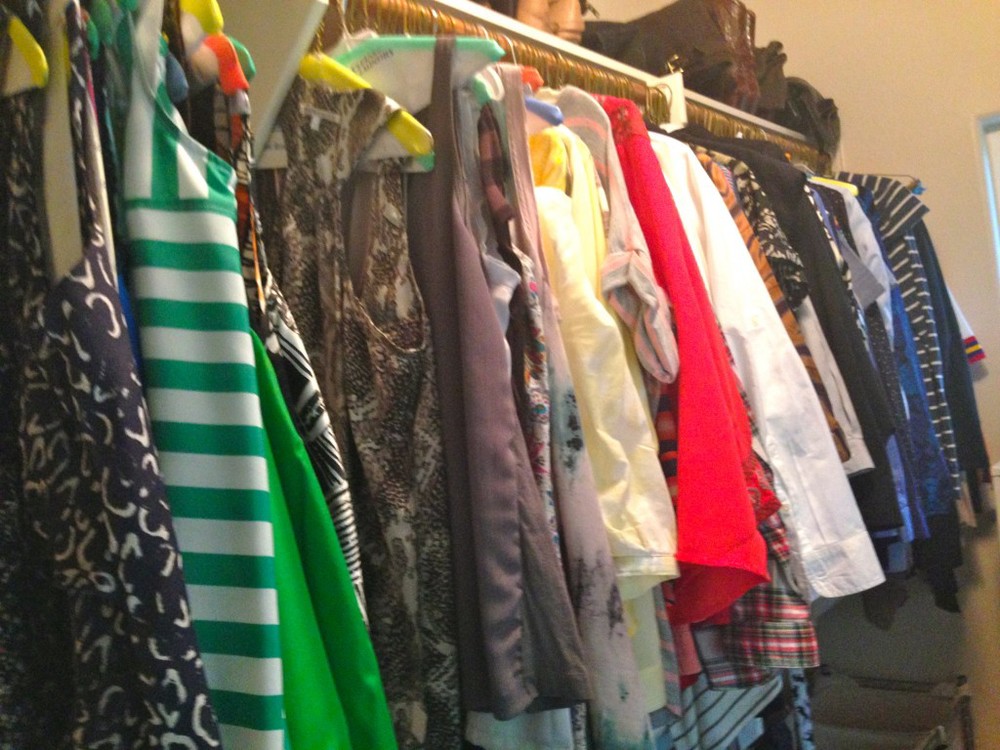 Q: I need to lose weight first.  I'm not the size I want to be.
A:  Well neither am I.  I would love to lose 10 pounds too, but clothing can be used to give the illusion that you are indeed 10 pounds lighter if you wear your clothes the right way.  Let's focus on the beautiful body that you have now and feel good in clothes at the size you are.  When you do lose weight, you'll get to treat yourself to a new outfit or two!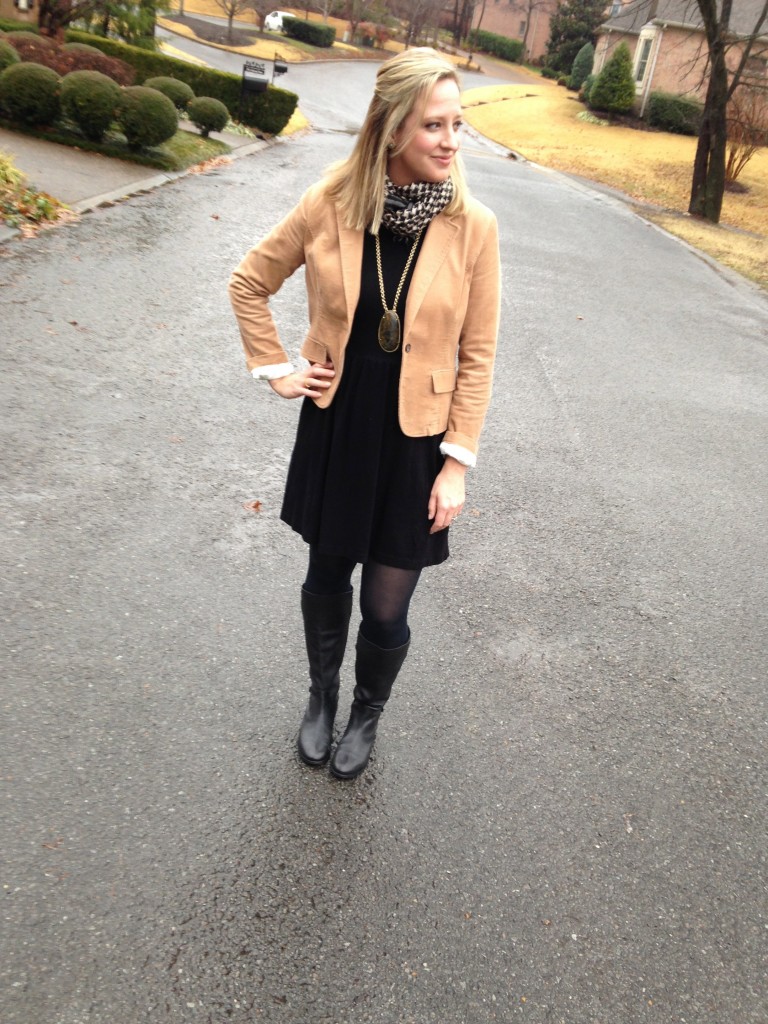 That's me, Jackie, your Edit Nashville stylist.
Q: What if your style doesn't match my style?
A: That is okay.  We don't want to create "cookie cutter" versions of us.  We want you to look like you.  Each new client fills out a questionnaire that helps us better understand you and your style.  We use that to not only work with what you own, but also to help you shop for pieces that fit you.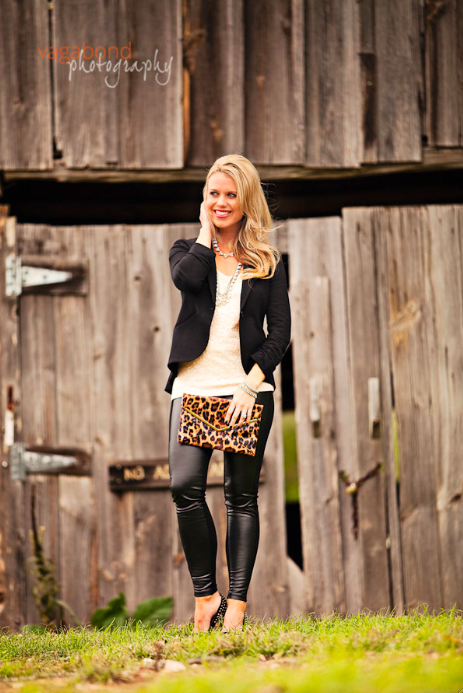 Lauren, Edit's owner, looks amazing in her faux leather pants, but not everyone can pull them off.  Each stylist takes your style into consideration.
Q: I can't afford to buy an entire new wardrobe?
A: Few people can, which is why a stylist can really help you save money.  Our goal is to walk away from a consult giving you 10-15 new outfits with what you already have hanging in your closet.  Knowing what you own and looking at your clothing in a different way helps you make smarter decisions when shopping.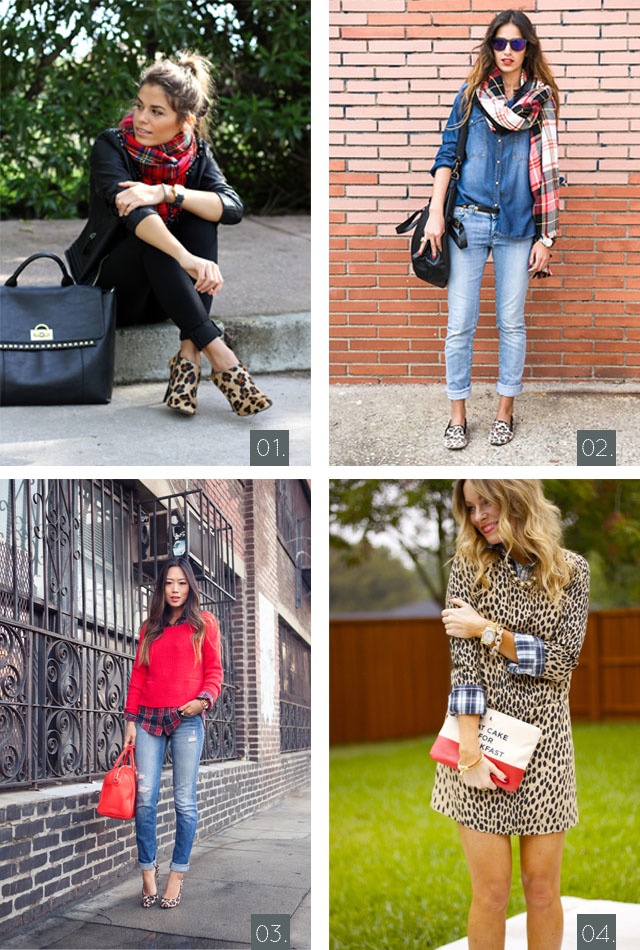 Q: I don't shop at expensive boutiques.  I like to get things on sale?
A: We think it is perfectly acceptable to want to bargain hunt, but with bargains come mistakes.  There are reasons why certain things are on sale.  We want you to invest in certain pieces, buy the best you can afford in others, and have fun with trends that work for you on your budget.
Q: I don't dress up or go anywhere?  I'm a stay-at-home mom and wear sweats or jeans everyday?
A: I bet you go to social activities with your kids and your friends.  Church?  Date Nights?  If you are not getting out of the house, we may need to sit down and make sure you do from time to time.  It's good for the mind, body, and soul to be an adult again.  And you'll need some cute outfits once we get that settled.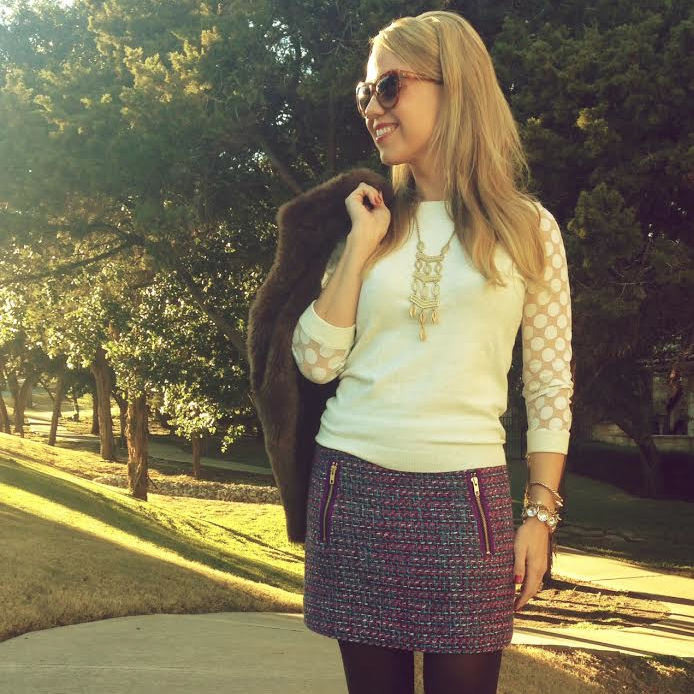 Lauren, our fearless leader and mother of twins, wears the perfect outfit for a fall/winter date night look.
Q: Are you going to hurt my feelings or be mean?
A: We certainly don't plan on it.  We want to leave with you feeling fantastic and reenergized about yourself and your wardrobe.  We may crack a joke from time to time to get you to relax a little, but will not deliberately hurt your feelings.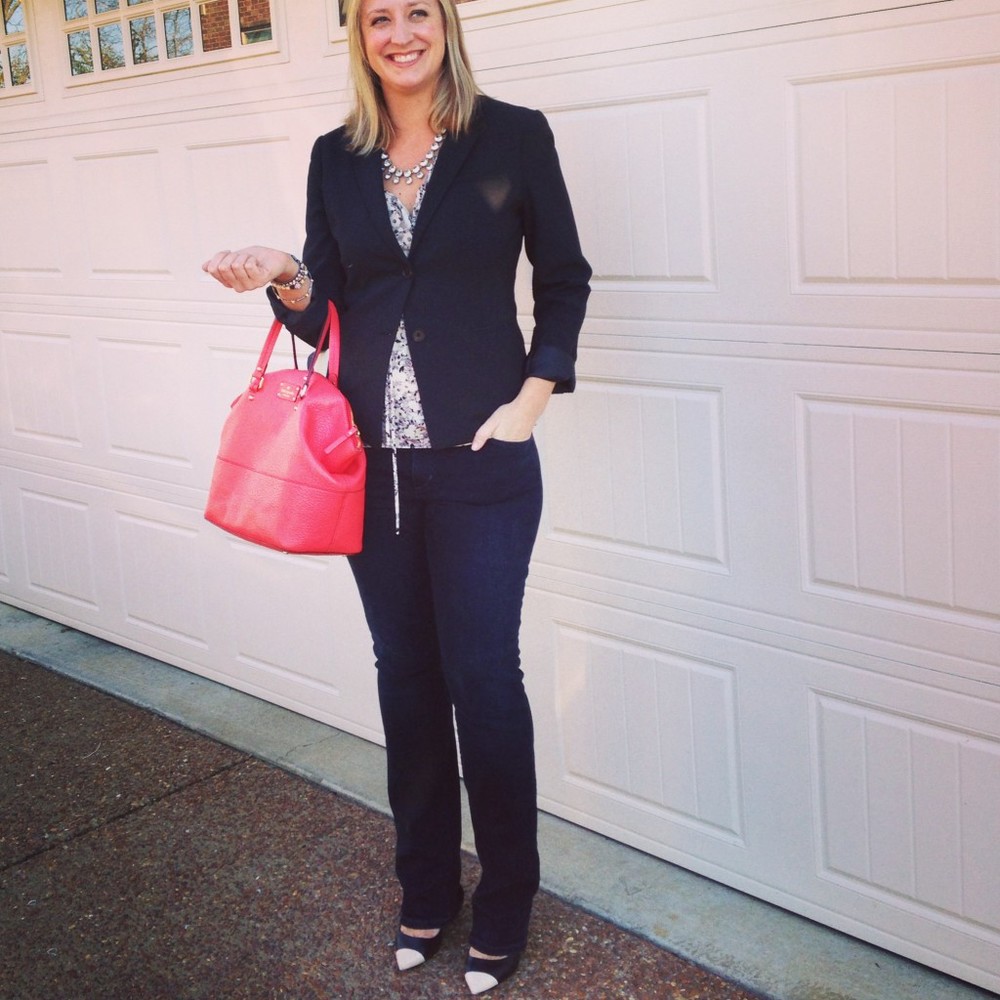 Q: When is a good time to use a stylist?
A: Anytime, really.  Initially you will want to use one at the start of a season.  This helps you to focus on the task at hand and make better decisions on clothes you need and don't need.  Other reasons include changing (or quitting) jobs, post pregnancy looks, upcoming travel, or even specific events that require outfit planning.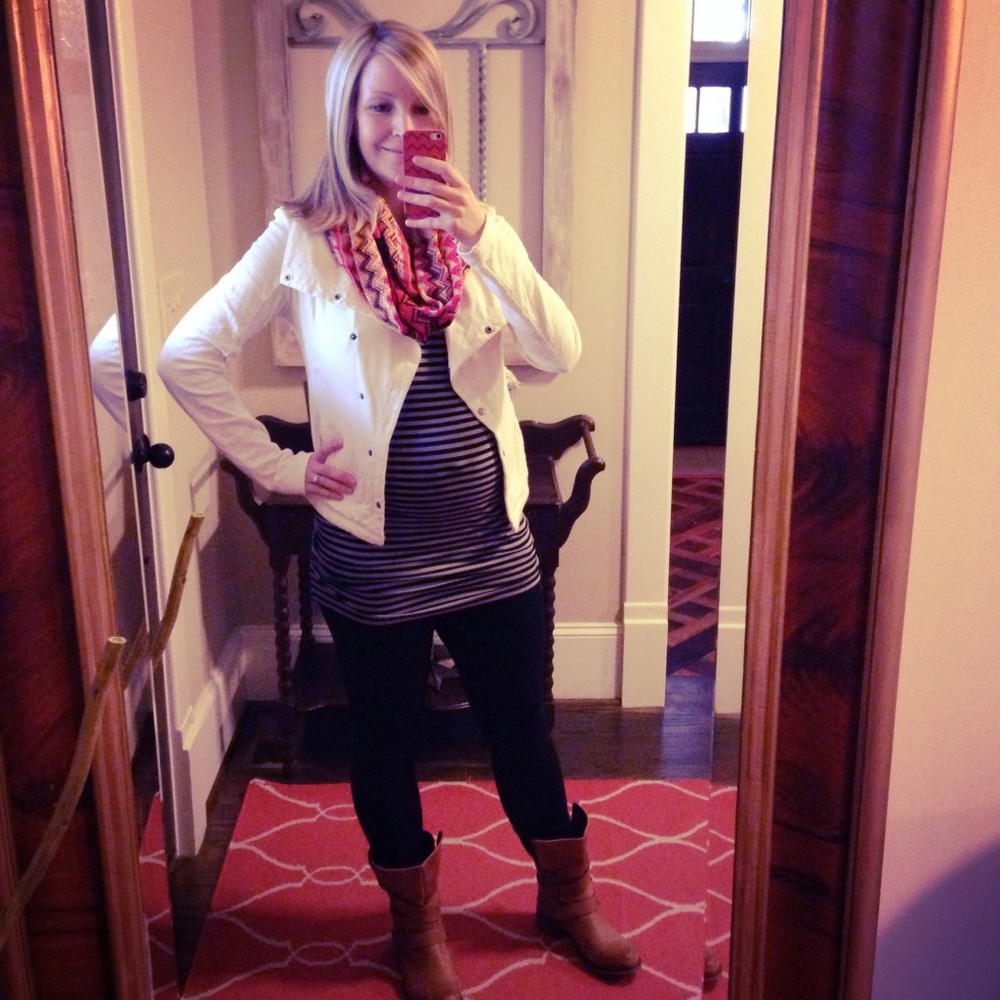 Our Atlanta stylist, Sherri Dickens, looking chic in her maternity fashions.
Q: I can't afford a stylist?
A: That is certainly understandable.  There are so many different packages that our stylists offer to accommodate different budgets.  Personal shopping, express edits, and full wardrobe edits are services we offer for everyone.  You can go to www.editbylauren.com for more information.
You pay someone to cut your hair, right?  You have or plan on hiring someone to decorate your home?  You pay for services you can't do yourself which is no different than hiring a stylist to help you look and feel better!  So no matter what season of life you are in, every woman should want to look and feel their best.  Start the New Year with a new you!!
Happy New Year!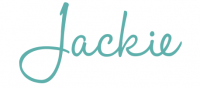 for the Edit Team