It's the 4th edition of Ask Edit, and we have more fantastic questions to answer this week!
Question 1:  What is the Edit Team's favorite self-tanner? -Dawn, GA
I love this question on so many levels, the first and foremost being that you're NOT asking about our favorite tanning bed.
(Tanning beds=muy no bueno.  We are all about a safe, yet UN-ORANGE, tan over here.)
As someone who looks like she legit belongs to the Cullen family, I definitely have plenty of self-tanning experience.  (Because "Cullen" is not a flattering look.  Unless you are a movie star.)  My absolute favorite option, should your budget allow, is to book a professional airbrush tan.
Pros:
You will look like you just came back from two weeks in the Caribbean.  (But not in the awkward way.)
You won't have any pesky splotches around your knees, fingers, or ankles.
You won't end up a scary shade of orange, or as I like to call it "the Ross."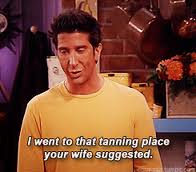 Cons:
It's pricier than drugstore options (around $35-$40 a session).
You will have to stand in your undies (or less, depending on your modesty level) in front of an actual person….soooo, that's a little awkward.
Still.  I'd rather be awkward than pale.
For the Atlanta-area gals, Raw Bronzing Studio is THE BEST airbrush tan I've ever had.  No weird smell, no orange/fake look, all organic solution…..plus, they make sure to give you a tan that is natural and not all, BAHAHAHAHA, WHAT HAPPENED TO HER?!!?!
Lauren's favorite Austin option is a place called Hush Hush Tan.  I've never been to Austin, but based on Lauren's rave reviews, I'd make sure to put Hush Hush Tan on my list!
(Plus, how cute is that name? Love it.)
Now, since airbrushing is pricier, it's probably best saved for special occasions. Like, a wedding.  Or a date.  Or a party where you know you'll see your ex.
For maintaining a summer glow, you may want to consider something slightly more affordable.  The Loreal Sublime Bronze line is a fab, wallet-friendly, option.  You can pick it up at the drugstore, and they offer everything from an airbrush spray option, to tanning lotions, to towelettes; just grab your favorite option, and you'll have a natural glow in no time!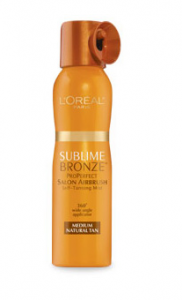 The Jergens Natural Glow Daily Moisturizer is fun too, especially if you're nervous about self-tanning.  It gradually builds a tan over about a week, so no dramatic moments where you look in the mirror and are filled with regret.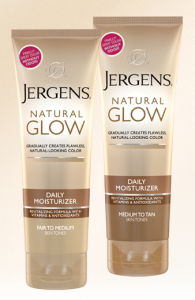 Not that that's ever happened to me.
Or has it?
Whew–Guess I'm a little excited about getting my tan on. Since today's answer was obnoxiously just a tiny bit long, I'll save my other question for next week.  Spoiler alert: we'll be letting you know where you can find great tunic-length tops to pair with leggings/jeggings.
Stay tuned…..and don't forget to send us more questions! Tweet us (@editbylauren), Facebook us, or just leave a comment on this post.
Until next time,

P.S. We told you we would draw the name of the winner today for a virtual personal shopping session with Lauren, so here it is….JENNIFER BARAKAT! On Wednesday, we asked our readers :: What is the one item you find yourself wearing the most during the "spring transition" period? Jennifer commented with the following answer, "A colorful scarf or a lightweight jacket…but I need more to choose from! Haven't shopped much since having babies, so I'm definitely working on a wardrobe update. Love your site!" Congratulations, Jennifer! Lauren will email you with details. Thank you for all who entered…and especially to those who were so kind to share our blog and Facebook page posts with friends this week! We loved reading your comments. We have some more fun giveaways coming up very soon, so stay tuned!