As a mom, there are days when getting dressed seems like a chore in itself.  If you have ever checked off "taking a shower" from your to do list, then you have earned your mommy badge of honor.
One way to look pulled together while still being comfortable is with a baseball tee.  They are a cute and wearable trend that all of us can throw on with boyfriend jeans or shorts in the summer.
Here are a few of my favorite photos for outfit inspiration.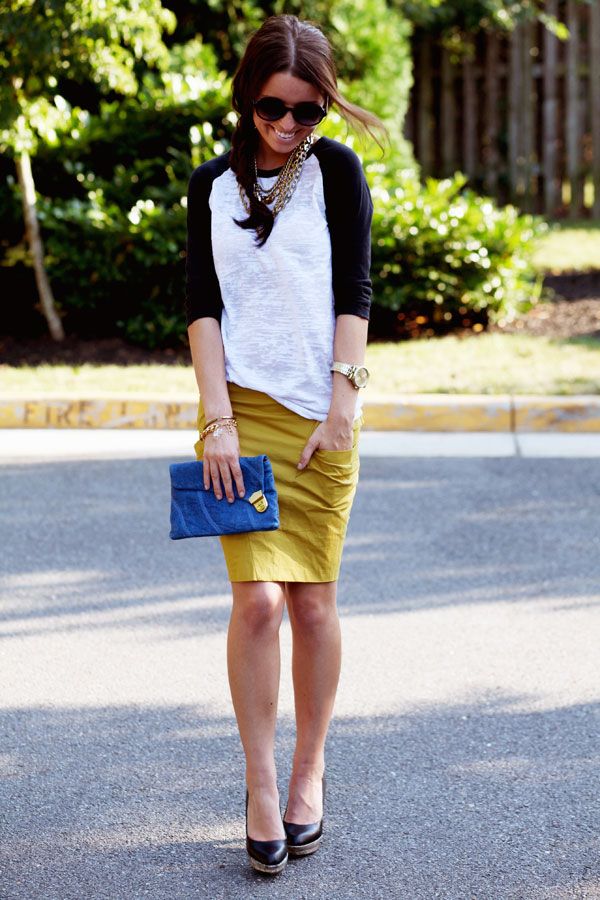 Throw on with a cotton skirt and add a little bling for a dressed up casual look.  Photo courtesy of http://www.thedaybookblog.com.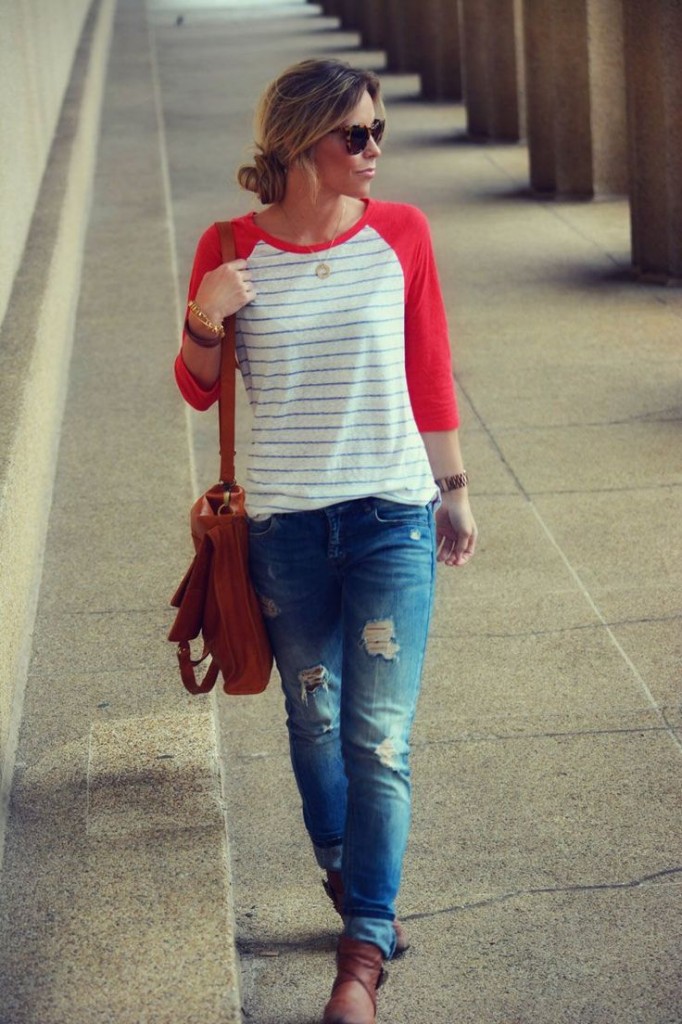 Mary Seng of Happily Grey makes casual look so cool in her ripped jeans and baseball tee.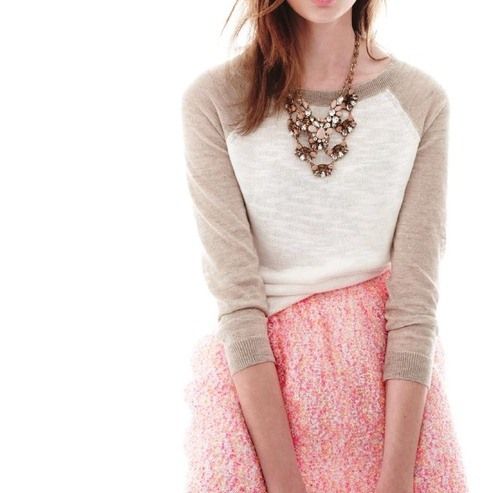 J Crew loves to create unexpected combinations like this sequin skirt and sweater.
Where to shop for current selections?  Check out my favorites in stores and online.  Click on images for details.
Happy Shopping!